Sri Lanka struggles with fallout after deadly terror attacks
Two weeks after the terrorist attacks in Sri Lanka, religious and secular people alike are trying to pick up the pieces and make sense of what happened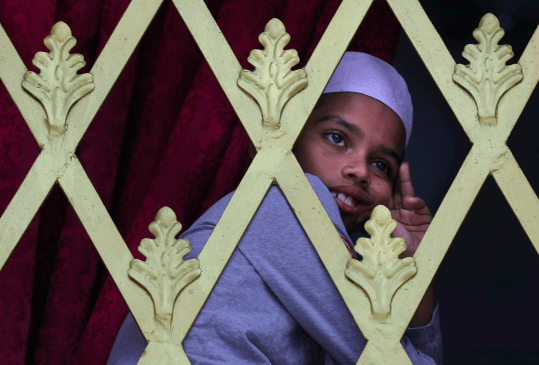 On the morning of Easter Sunday, April 21, 29-year-old Meredith Tanner unlocked the door of Prana Lounge, a yoga studio in Sri Lanka's capital of Colombo. She went about her usual opening task: turning on the lights, lifting the blinds, practicing poses before clients arrived. Around 9 a.m., she heard a few sirens in the distance, competing for airspace with the cathedral bells ringing for the holiday. But, unusually, the blaring noises didn't stop after a few minutes. They didn't even stop after an hour.
Information began to trickle in throughout the morning. There was an emergency situation in a nearby hotel — in three nearby hotels. There was an attack on a church. On three. Scores of people injured and dead.
Over 250 people were killed in what authorities later said was a series of targeted suicide bombings on luxury hotels Cinnamon Grand, The Shangri-La and The Kingsbury; and three churches, Shrine of St. Anthony, St. Sebastian and Zion Church. The Islamic State terror group (ISIS) later claimed responsibility. ISIS is thought to have worked in conjunction with National Thowheeth Jama'ath, a local extremist group that didn't have the means to carry out an attack of such magnitude by itself.
"There was an international network without which these attacks could not have succeeded," said a Sri Lankan cabinet minister, Rajitha Senaratne, in a statement.
In the wake of the attacks, the Sri Lankan government was criticized for failing to act on Indian intelligence reports that an attack was likely. President Maithripala Sirisena asked for the resignations of the defense secretary and inspector general of police; the latter refused and was put on compulsory leave.
"There's a lot of corruption, bribery, nepotism that goes on," said Ross Matthews, a 30-year-old Sri Lankan. "It's all politics and I don't think they are serving the people, only their own interests."
Matthews was away from his Colombo apartment when the attacks happened. He's currently staying with his parents in the city of Kandy, about 80 miles east of Colombo. He hasn't yet returned to the capital.
In the immediate aftermath, the president placed a temporary ban on Wi-Fi services and social media, intending to disway the spread of misinformation. The block was lifted after eight days. 
Tanner, a native of Florida, originally only planned on vacationing in Sri Lanka for two months; that was two years ago, and she now calls the South Asian country home.
"Everyone shares each other's religion here," Tanner said. "I always thought that was really beautiful. The country honors every religious holiday, no matter if it's Ramadan or Christmas, Easter or Buddha's birthday, and everyone celebrates a bit together."
In Sri Lanka, Hindu temples co-exist next to Christian cathedrals, and speakers are set up in cities throughout the country so that the Islamic prayer, the adhan, can be heard by all.
Tanner and her boyfriend spent Christmas at the Cinnamon Grand, just a mile from the yoga studio she helps run. Had she not had to work on Easter, she said, they probably would have spent the holiday there again.
In the days following the terror attacks, thousands of soldiers were dispatched across the state to protect public areas and religious institutions. Authorities called on worshippers to stay home, and some Muslims told reporters they feared reprisal attacks. Many reported being harassed.
William Cavanaugh, a professor of Catholic Studies at DePaul and author of the book "The Myth of Religious Violence," said that Sirisena, the country's president, had been working toward harmony among the different ethnic groups in the wake of a 30-year civil war. That conflict, between the government and Tamil separatists, ended in 2009. He said the Easter bombings had less to do with grassroots instability and more with ISIS grappling to maintain a stronghold.
"ISIS wants conflict and this is one way to get it," he said. "The relationships among the different religious groups in Sri Lanka, since 2015, are better than they've been in decades."
"This is a step back," he conceded.
It's been hard for Tanner to reconcile her experience within the context of this religious chaos. In the aftermath of the attacks, she's seen a very different Sri Lanka than the harmonious one she's used to. She's seen one of her employees, an accountant who practices Islam and wears a hijab, being berated over her faith and appearance.
"She stepped out after the attack [and] people started yelling at her saying, 'Your people did this.' She got into an elevator and everyone stepped out. Taxi drivers won't pick her up," Tanner said.
Tanner said the girl also asked her if the yoga studio was ashamed to have people see her working there, and if Tanner though their coworker, a religious Christian, would be mad at her. An Australian man Tanner knows who converted to Islam after marrying his Sri Lankan wife has faced so much abuse he's leaving.
On Monday, April 29th, Sirisena invoked a ban on "all forms of face covers that may hinder one's identity been ascertained, as a threat to national security and public safety," according to a presidential statement.
Cavanaugh said this is an overreaction and is clearly directed at Muslim women, some of whom wear burqas or niqabs, garments that cover the face of their wearer. There is no evidence that any of the bombers wore a niqab or burqa.
Babcar Mbengue, an Islamic world studies professor at DePaul, said ISIS is likely hoping to use the attacks and any resulting divisions they spark as a recruiting tool. "[ISIS wants] to play into a global tension antagonism between the Muslim communities generally, and the rest of the world — especially the Western world," he said.
Mbengue said a global, concerted effort must be made to promote the ideas of common humanity and respect for religious diversity.
"If every community understood it that way, we would defeat movements like ISIS," Mbengue said. "There wouldn't be many vulnerable, marginalized men, who might be tempted by this ideology."
For now, those who remain in Sri Lanka feel that their home has undergone a change.
Tanner said that although the island feels like like a different place after the attack, she didn't think twice about leaving.
"This country captivated me and it's home now," she said. "These things happen all over the world. I have to be vigilant and careful, but I'm not going to pack up my bag just because this happened."
But every time she has to get searched at the grocery store, or watch people she knows leave the country, she's reminded of the new reality in Sri Lanka. Just last week a friend of hers in the country on a Fulbright Scholarship had her Visa revoked by the U.S. Embassy; the Embassy on April 26 raised its travel advisory to level 3, ordering school-age family members of government employees to leave and authorizing voluntary departures for non-emergency personnel and their family members.
"It saddens me because I don't think things are going to be normal here for a very long time," Tanner said.