St. Vincent's DeJamz
Playboi Carti exists almost exclusively on the internet. He became one of the first so-called "Soundcloud rappers" to burst into the mainstream consciousness. But unfortunately for Carti, and fortunately for his fans, his music is plagued by constant leaks. New music somehow finds its way onto Twitter or Soundcloud, where fans fawn over it until it is taken down within days. Because they are fleeting and elusive, Playboi Carti leaks have always had more of an appeal than his studio albums have. They're like collector's items: rare, but valuable. So here are the best of Playboi Carti's leaks.
1. "Cancun/My Stummy Hurt" – Playboi Carti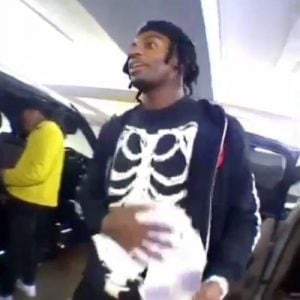 This one became a meme because of the final seconds of the clip, which are, to say the least, absolutely iconic. Carti has a wad full of 100-dollar-bills, rubbing them on his belly while repeating words that have become canon in the Cartiverse: "My stummy hurt." Does his stummy hurt because of the hundreds? Is he rubbing the hundreds on his stummy to stop it from hurting? At the time of publication, it remains unclear. The 50-second song's accompanying video appears to have been impromptuly shot in a parking garage. The British rapper Skepta is listed as a feature on the song, but you never hear him. You just see him walking around the garage smoking a blunt, presumably medicinal to stop his stummy from hurting.
2. "Kid Cudi" – Playboi Carti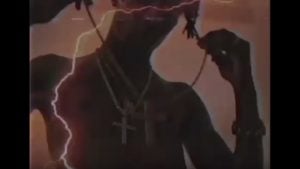 This is classic indecipherable Carti, but the only thing I personally can make it out where he says "smoke dope like I'm Kid Cudi." So I guess that's the only thing the Lord wanted us to know. The beat is a fresh take on the classic Carti sound. There's no word on whether or not it's produced by longtime collaborator Pierre Bourne, but it sure sounds like it. There's this fluffy, cosmic synthesizer that makes you feel like you're floating through the universe, shepherded by Carti's delightful adlibs.
3. "EARFQUAKE" – Tyler, The Creator ft. Playboi Carti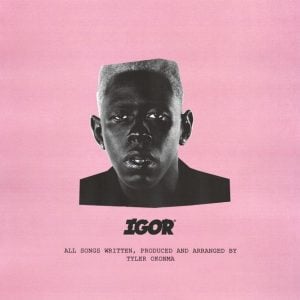 This one was a leak — until it wasn't. People uploaded a snippet of Carti's verse from this song off Tyler, The Creator's new album a couple weeks ago, but "IGOR" officially dropped on Thursday night, so a leak turns into The verse is only 20 seconds long, but it pretty much puts the whole album on its back and carries it, because the rest sucks. Tyler, The Creator has never been shy about his love of Playboi Carti's music, expressing admiration for him a number of times on Twitter. So Carti's verse feels like it was just shoved into the song because Tyler felt like it.
4. "Whole Lotta Red" – Playboi Carti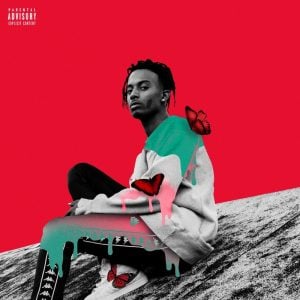 This is one of the leaks that started it all. The phrase "Whole Lotta Red" has since become synonymous with Carti, even though I still don't have a clue what it means. Something to do with drugs? Maybe. Could it be something related to committing crimes? Most likely. This leak embodies everything that makes Carti great — his melodic, freewheeling lyrics create the atmosphere that people have come to love about his music. It's always been less about lyrical content and more about creating a sense of place. Fluidity and a cohesive sound are Carti's bread and butter.