Twin Peaks mature with 'Lookout Low'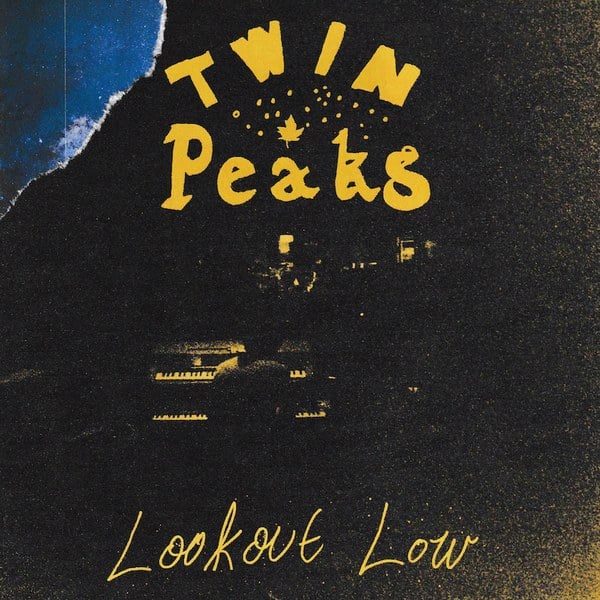 Hang on for a minute...we're trying to find some more stories you might like.
Many bands have tried—and failed—to mature their sound, but hometown hero Twin Peaks does it with ease on their fourth album, "Lookout Low." The catch with this album, though, is it seems like it'd be best to listen to live, which is fitting given the band's roots in the D.I.Y. scene.
Named after the restaurant chain of the same name, Twin Peaks was founded in 2010 by Jack Dolan and Connor Brodner while the two were students at Jones College Prep and Lane Technical High School, respectively. With all members contributing vocals, Dolan on bass and Brodner on drums, they recruited guitarists Caiden Lake James, Clay Frankel and Colin Croom—who triples up on the keyboard, too.
What began with attendance and eventually performances, the indie-rock group quickly found local fame within Chicago's D.I.Y. scene and experienced a similar rise to psychedelic rock band Post Animal. The success only continued through releases of early projects, as the band found themselves gaining a following outside of their hometown.
Opening track "Casey's Groove" perfectly sets the tone for the rest of the album. It's mellow, yet packs a punch in its riffs, with Brodner dominating on drums. Simultaneously, it slowly builds as it transitions into "Laid in Gold." The track name is fitting, as it takes on a more laid-back rock approach compared to the other songs, but is contender for best of the album. Hints of country make their way into this track accompanied by powerful horn arrangements and steady vocals.
"Better Than Stoned" features the most solid vocals on the entire album, as a love that feels better than the high from drugs is recounted. On the other hand, "Unfamiliar Sun" is just a filler track that transitions into lead single "Dance Through It."
"Dance Through It" paints the picture of a woman solving all of her problems by dancing, which is exactly what the song makes you want to do. The groovy guitar lines complement the softer vocals. It's similar to what the group is known for, but simultaneously so different.
Unfortunately, the title track "Lookout Low" underwhelms. It sounds like it should be another filler track, but it isn't. The melody is definitely strong — so strong that it overpowers the vocals half the time.
"Ferry Song" is easily another contender for best track of the album—in an oddly familiar way. Croom's keyboarding was especially notable in this song, which led to the realization that it has very similar vibes to "Valleys (My Love)" by Whitney—another Chicago-based band. The Whitney vibes continue with the dreamlike "Under a Smile."
"Oh Mama" and "Sunken II" close out the album—and sound the most like the group's older releases. While maturity is inevitable for bands, especially those that have been together for nearly a decade, the hint of nostalgia that creeps through while listening to these two tracks almost makes you wish that the whole album featured the same sense of familiarity.