Netflix lands global streaming rights to Seinfeld
How Seinfeld stayed relevant for a new generation
The show about nothing will have something to say on Netflix beginning in 2021. After losing the streaming rights to two of its most popular series, "Friends" and "The Office," Netflix reportedly paid over $500 million to acquire the global streaming rights for "Seinfeld" in order to keep up in the digital streaming war of popular sitcoms.
As part of a deal with Sony Pictures Television, which controls the distribution of the iconic show, Netflix will offer all 180 episodes of "Seinfeld" in the U.S. and to its 151 million subscribers throughout the world when the five-year contract takes effect in 2021, the companies both announced last Monday.
Shows like "Seinfeld" are still popular to this day, mainly due to nostalgia and familiarity.
"People feel comfortable with shows they know, and they want the ease of putting it on and letting it play without having to do anything," said Paul Booth, a professor of media and cinema studies at DePaul. "I also think there's a quality element – 'Seinfeld' is largely considered a quality television show. It's very funny, it's been culturally relevant for a long time and therefore people will continue to watch it even decades after it ended."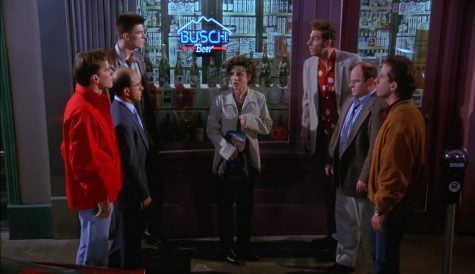 "'Seinfeld' is the television comedy that all television comedy is measured against," said Netflix's Chief Content Officer Ted Sarandos in a statement. It is as fresh and funny as ever and will be available to the world in 4K for the first time. We can't wait to welcome Jerry, Elaine, George and Kramer to their new global home on Netflix."
The fact that more people subscribe to Netflix over any other streaming service means that it will reach a wider audience. Jeff Armstrong, a photojournalist and lifelong "Seinfeld" fan, said he's excited about the show coming to Netflix.
"I grew up watching the show with my dad when I was a teen so there's definitely some nostalgia in there, but it's also just hilarious and one of my favorite shows," Armstrong said. "I still watch the occasional episode on cable from time to time, but now that it's coming to Netflix, I can binge anytime I want."
Netflix will not only provide familiar fans with their favorite episodes, but will also attract new viewers from a new generation. Miguel Angel-Venegas, a 24-year-old nursing student at Malcolm X, said that he has never seen an episode of "Seinfeld" in his life, but because he has a Netflix account, he will most likely watch the show.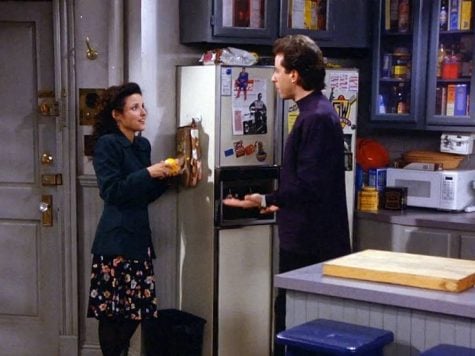 "I've never watched the show, but I'll watch anything on Netflix if it's on there," Venegas said. "I've heard of it and heard it's funny so if it pops up in the trending section, I'll most likely check it out."
"Seinfeld" was created by comedian Jerry Seinfeld and Larry David and just celebrated its 30th anniversary this summer. The first episode aired on July 5, 1989 under the show name, "The Seinfeld Chronicles." The show at the time failed to find a following in its early seasons, though it was beloved by television critics.
As one of NBC's marquee shows, "Seinfeld" was consistently among the most-watched programs of the week, and twice finished the broadcast year as the No. 1 rated program on TV. When the show ended its nine-season run in 1998, almost 80 million people tuned in to watch the series finale. Even 20 years after "Seinfeld" left NBC, the show's episode repeats remain a popular attraction on local TV stations like FOX and cable network TBS.
Not only did "Seinfeld" produce iconic characters in Jerry, George, Elaine and Kramer, but it also had some of the funniest supporting characters, like Elaine's boyfriend David Puddy, Jerry's neighbor Newman and Uncle Leo. It also created one-liners and catchphrases that are repeated and used to this day, like "yada-yada-yada," "no soup for you" and "shrinkage." Lastly, it gave us some of the most memorable and irreverent episodes in television history with "The Contest", "The Subway" and "The Puffy Shirt."