What's Fresh on Netflix
Schitt's Creek, Season 5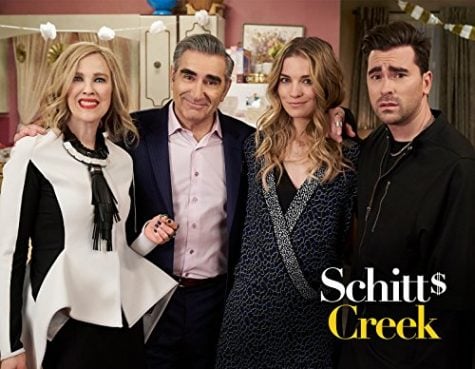 The fifth season of the Canadian comedy from creators Eugene and Dan Levy has finally landed on Netflix and, luckily for all of us, it's one whole episode longer than the previous four seasons. The show continues to follow the Rose family as they rebuild their lives in the small town of Schitt's Creek after losing all their money through some nefarious business practices on the part of their finance manager.
This season, Johnny and Stevie have established themselves as promising motel operators and Moira prepares for the release of her movie "The Crows Have Eyes III: The Crowening." Meanwhile, David and Alexis both find themselves in serious committed relationships for the first time since arriving in the town four years earlier.
"Schitt's Creek" has developed a dedicated and vocal following during its time on air and it is only growing as we approach the show's sixth and final season, which is set to premiere at the start of the new year. So ahead of midterms, join me and the rest of the "Schitt"-heads out there in binge-watching every episode until we're blessed with new ones.
El Camino: A Breaking Bad Movie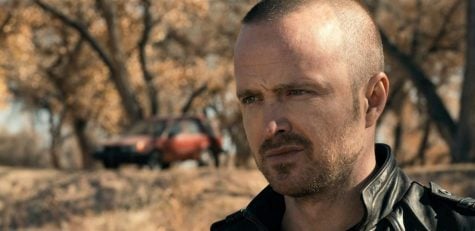 Picking up where the "Breaking Bad" finale left off six years ago, "El Camino" follows Jesse Pinkman (Aaron Paul) as he runs from law enforcement as a fugitive following the events of the dramatic final episode. From here, Jesse must face the demons from his past and come to terms with what he's done in order to form some semblance of normalcy in the future.
Aaron Paul revives his career-making role as the fast-talking, well-meaning former drug kingpin Jesse in a much darker space than we're used to seeing. After being held captive and forced to cook meth for Uncle Jack and his gang of Nazis, Jesse is forced to readapt to both the outside world, the life he created for himself and all the problems that come with it.
If you've been rewatching "Breaking Bad" over and over for the past half-decade like I have, "El Camino" serves as the perfect way to fill that meth rock-sized hole in your heart.