Young voters weigh priorities heading into the Iowa caucus
DES MOINES, IOWA – As voters prepare to caucus for their candidates on Monday night, voters young and old have found themselves weighing their priorities, balancing their idea of electability with policy. 
Entering this election season, conventional wisdom assumed that young voters would align themselves with progressives like Sen. Bernie Sanders and Sen. Elizabeth Warren. But now, more moderate candidates have found support within that demographic. 
While the crowd for Sen. Amy Klobuchar's "Get Out the Caucus" event on Sunday in Cedar Rapids was predominantly older supporters, there were some younger voters in the audience as well.
"Last summer, [I was] volunteering for her and I've been keeping my eye on her and I remember sending her letters as a high schooler," said Marin Dettweiler, a 24-year-old voter. "I'm from Minnesota, she's the first [female] Senator from Minnesota and she's been doing a lot of cool things and I just really like seeing her pushing through."
While Sen. Sanders is currently leading the polls leading up to the Iowa caucus, former VP Biden is close behind him, with former Mayor of South Bend, IN, Pete Buttigieg in third place.
With a new generation of voters eligible for the election, finding their political voice is of utmost importance in the crowded Democratic race. 
"I feel like a lot of younger people are starting to get more political and finding their ways because we have the access to things for learning and finding our political views rather than following whatever we're told online or from your parents or family," said Ryan Brown, an 18-year-old voter from Newberry, Ohio.
When asked which candidates he was leaning towards, Brown said he was interested in Buttigieg.
"[I] went to the Pete rally not too long ago and there's something about his charisma towards changing what has been done to our country over the past four years that really stuck out to me, more than any other candidate," he said. 
When speaking at a campaign event in Des Moines, Biden repeatedly compared himself directly to President Trump, referring to him as  "the most callous son of a gun we've ever had as president."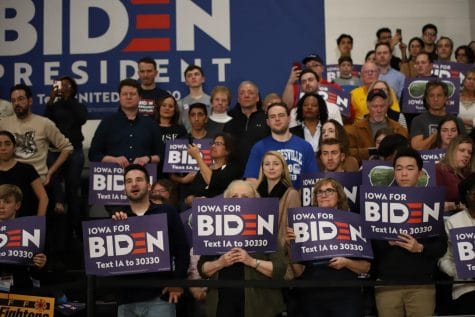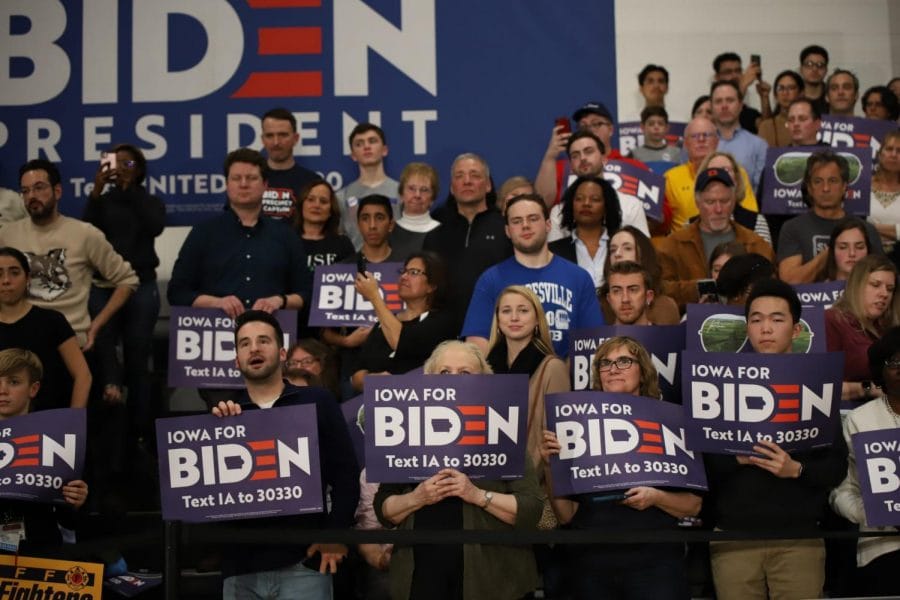 While Biden was met with enthusiasm from his supporters, some in the crowd voiced their discontent at his use of funding from fossil fuel companies. 
While the handful of detractors were quickly drowned out by Biden's supporters, it goes to show that Iowa voters are not quite unified for Biden. 
When speaking to young voters, authenticity seems to be at the forefront when considering which candidates to support. 
"I think a lot of people like how Joe Biden and Bernie Sanders have repeatedly shown that they stand for what they say they stand for," Brown said. "It's not just a statement … They stand for it, they go out and protest, they try to change things to actually make a difference in what they stand for." 
Young voters attending caucus events appear to be giving electability a back seat to a vision for the future.
"I think they're more concerned with beating Trump than getting someone ideologically similar to them," said Shannen Holbrook, 18, of Chatham, MA. "I think it's 50/50. You can't vote for someone who doesn't represent you at all but you also can't vote for a radicalist who will never get elected."