The DePaulia ranks the best albums by female artists for Women's History Month
Women's History Month is upon us, a time to acknowledge the lives and struggles of women, as well as all they have contributed to the world at large. Women have contributed some of the most important, influential and beloved music ever, yet they are often missing from the larger conversation the best musicians of all time. In honor of Women's History Month, here are some of the best albums by women.
1. Blue-Joni Mitchell
The blueprint for confessional singer-songwriter music, Joni Mitchell's 1971 magnum opus captures the madness of trying to navigate relationships and young adulthood. Mitchell's distinctive warbling voice has never sounded better than on tracks like "A Case of You," where she makes infatuation feel like a force stronger than the universe and a quiet loneliness all at once. Mitchell lets the listener hear every side of her on this album: insecure, open-hearted, regretful and ultimately unsure of what she should do, The songwriting is masterful, with Mitchell perhaps reaching her lyrical peak on "Little Green," in which she divulges her experience of putting her child up for adoption. This album is the standard by which music had to follow and it is unmatched in terms of quality and staying power.
2. Lemonade- Beyoncé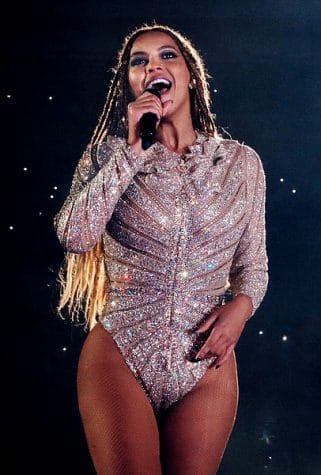 One of the most important albums of the 2010s, "Lemonade" peeled back the layer of "Beyoncé," the global superstar and introduced us to Beyoncé, the married woman who finds that she cannot trust her husband anymore. The LP runs the gamut of emotions felt after discovering a partner's infidelity: shock, anger, depression, and ultimately, forgiveness. The album masterfully blends raw pain and heartache with catchy hooks and beats, ensuring its commercial viability on top of its artistic merit. Boasting such iconic lyrics like "Becky with the good hair" and "What a wicked way to treat the girl who loves you," Beyoncé demands that her pain not go unnoticed and that she be seen as a feeling human, rather than an untouchable goddess. Whatever your thoughts are on Jay-Z or the couple's relationship, you can't help but feel validated in her choice to forgive him after hearing "All Night." "Lemonade" is Beyoncé laying all her cards on the table for perhaps the first time, and has only added to her mythos as the most important artist of her generation.
3. Back to Black- Amy Winehouse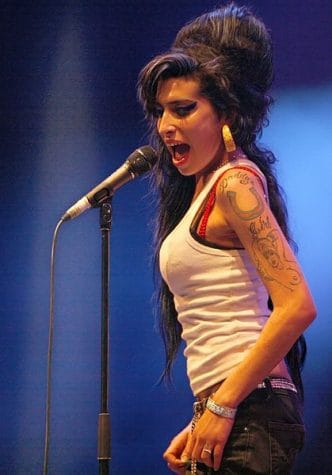 Due to her tragic passing at the tender age of 27, it is truly devastating to think of how much more Amy Winehouse had left to give; it's even more devastating to think of all that had been taken from her at such a young age from the media and her own loved ones. "Back to Black," the singer's second and final album is something of an uncomfortable listen on tracks like "Back to Black" and "Wake Up Alone," where she lays her troubles with addiction and heartbreak in full view. But the album's slick production and Winehouse's charismatic vocal delivery implies that she never feels too sorry for herself and you shouldn't either. Without Winehouse, it is unlikely that fellow powerhouse Adele would be able to reach the heights she did, and the world owes Winehouse a huge gratitude for her talent and humanity. 
4. Tapestry-Carole King
Like Mitchell, Carole King's confessional songwriting has inspired generations to come, with her music withstanding the test of time. On "Tapestry," King puts her best foot forward, with her 1971 LP opening with the bang of "I Feel the Earth Move." The song is a force of nature, with the album keeping the quality with classics like "So Far Away," "It's Too Late" and "Will You Still Love Me Tomorrow?" King keeps a cool composure on the album, lending an alluring quality to the music. She is open to admitting her feelings, but she'll do it under a slick piano riff and a spirited vocal delivery. The album closes with "(You Make Me Feel Like) A Natural Woman," perhaps King's best song to date. 
5. Golden Hour- Kacey Musgraves
The most recent album to make the list, Kacey Musgraves' 2018 triumph is the sound of an artist coming in to her own. After garnering a mix of both acclaim and derision from the largely conservative country scene for her liberal views on issues like same-sex relationships and recreational marijuana, Musgraves further skirted genre conventions with this trippy slice of Nashville. From the vocoder-infused vocals on "Oh, What A World" to the country-disco hybrid of "High Horse," this album showcases Musgraves' willingness to experiment as an artist, making for an interesting full listen. Love is a major theme on this album, from the joy of new beginnings on "Butterflies" to mournful acceptance of a relationship's end on "Space Cowboy." The tracks flow together beautifully, and the overall impact is reminiscent of laying comfortably in the sun, with a slight breeze keeping you from burning up.