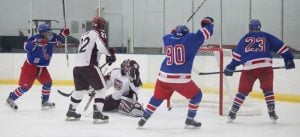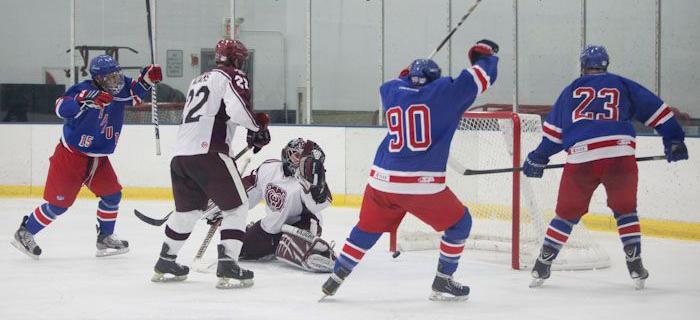 "We're in rebuilding mode right now."
Sports fans are used to hearing this phrase. It's heard endlessly every year from eternally mediocre teams such as the Cubs, the Minnesota Timberwolves and the Jacksonville Jaguars. But when DePaul's hockey club team says this, they have solid reasoning to back it up.
After a very successful season last year, the team graduated nine seniors and introduced 15 new players.
"With so many new guys coming in, we're still figuring out roles for the players in such a short period of time," DePaul hockey club head coach Jerry Fronek said.
Even with a winless record, the team goal remains the same, as it does every season: Be in the top 10 in their conference, compete in the regional tournament at the end of the season and make it to nationals. Freshman goalkeeper and team secretary John Cassata isn't worried about achieving this goal.
"We've had a really tough schedule to begin with, and it's only going to get easier from here on out," Cassata said.
DePaul's first three two-game series were against Illinois State, Lindenwood University and Missouri State — all teams among the top 10 in the region and top 15 in the nation. The results weren't pretty as the Blue Demons were outscored 44-13 throughout the first six games, leaving them with a disappointing plus-minus standing at -31.
In their last two games against Lewis University, they lost by just 1 point each time could have gone either way. Fronek has given advice to keep his players' spirits high in times of adversity.
"I preach patience and persistence," Fronek said. "And to look at the big picture and keep in mind the goal for the season".
While not an official NCAA team, DePaul hockey plays in the competitive American Collegiate Hockey Association (ACHA). Like any other club, it is student-run and the players do the majority of the decision-making. Their home games are played at West Meadows Ice Arena in suburban Rolling Meadows, although their next home game while school is in session isn't until Jan.16, 2015.
But they do have several upcoming games at Edge Ice Arena located in Bensenville, the weekend of Nov. 14, where they provide fans free busses for transportation for students to home games. 
Both Fronek and the players said that their biggest challenge is getting momentum going as a new, relatively inexperienced team. Once this happens, they're sure the wins will start coming. It's a long, demanding growing process, but they said their great team chemistry has certainly helped ease the transition and create a positive atmosphere in the locker room.
Cassata has plenty of faith in his team. With so many more games left to play, he said DePaul hockey can't be written off.
"We're getting better every game and before long," Cassata said. "We'll even it out."