REVIEW: 'Nectar' further illustrates Joji's unique voice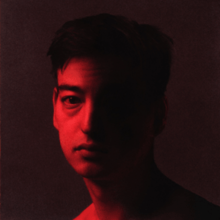 Far removed from comedic internet fame, Joji expands the avenues of his lo-fi and R&B sound on his second album "Nectar," further illustrating the unique voice he brings to the mainstream.
George Miller, Pink Guy, Filthy Frank or Joji — whatever you want to call the artist currently known to most as Joji, he has been sparking waves and developing a devoted following since his days making comedic youtube videos. 
Building off the clever production that gave him millions of views on youtube as Filthy Frank, Joji's first full-length record, "Ballads 1," presented brief escapes into lovestruck anguish and hazy R&B. Joji's latest effort, "Nectar," similarly reflects on lovelorn anguish, despair and infatuation, but features bolstered production. 
Joji was born in Osaka, Japan, and graduated from the New York Institute of Technology in 2014. The Japanese singer is signed to the NYC-based 88rising, an Asian-American mass-media company and record label founded by Sean Miyashiro and Jaeson Ma. The label aims to bring a unique crossover of Asian influence to rap and R&B with artists like Rich Brian, Higher Brothers and Joji. So while maintaining his own identity as an artist at 88rising, Joji straddles the mainstream hip-hop and R&B industries. Whether it is freestyling about the Flintstones with producer Kenny Beats or releasing elegantly styled music videos, Joji has a foot in the door of multiple genres and audiences. 
"Nectar" unfolds into a sprawling canyon of reminiscence in which Joji contrasts tales of abounding love with haunting despair. There is reflective wisdom in Joji's lyrics and production that is present right from the first track of the 18-song album "Ew." 
"Ew" sets the atmospheric tone of the album with a sullen piano-driven verse breaking into a chorus of heavy with strings enmeshed in percussion. Joji's high falsetto strikes through the lo-fi beats with the lyrics, "Ooh, teach me to love just to let me go, I can't believe that I'm not enough." The song fittingly ends with an instrumental duet between the piano and the string section and is as utterly morose as the lyrics.  
The rest of the album is also embedded with somber reflections of lost love and miscommunications, however, despite the similar subject matter, some of the songs feature new styles of production for Joji. 
The song "Tick Tock" is a rumination on miscommunication with a partner that is a full-circle moment for Joji as a songwriter because it features chopped-up "aw" samples in its production that remind the listener of vocals from Joji's days as Pink Guy. The song's trap beats, voice distortion and sampling never feel out of place in the scheme of the album, but the free-flowing recitation in the verses of "Tick Tock" is a fresh avenue of delivery for Joji. 
In the opposite style, the song "Run" also finds Joji exploring unfamiliar sonic territory. "Run" is a brooding guitar and bass-focused ballad that topically reflects on realizing a relationship has changed, "I know you're not in love like you used to be. Guess I'm not the one, like you used to think." 
By using multiple tones of his voice, Joji effortlessly traverses the track vocally, and then "Run" ends with a sprawling guitar solo. For an artist known for proudly using GarageBand beats, "Run" showcases that Joji is not afraid to pursue unknown production styles in search of a more emotionally fitting arrangement. 
One of my favorite tracks on "Nectar" is "Upgrade" because it embodies the chaos and calms of the current moment in time. The production of the song is hectic and scattered, starting with bright piano chords and then bending into a tropical 808 beat accompanied by guitar plucking. Lyrically, the song saunters through a single self-deprecating verse, "Won't you upgrade? I know it hurts. You deserve it, I know your worth. If you think you can't make it happen, we'll keep it optional." Then the track randomly devolves into an outro of vocal harmonies that are simultaneously comforting and disconcerting. 
One part of "Nectar" that disappoints is its tendency to veer away from a cohesive story. Although all the tracks sonically feel like part of the same sullen adventure, there are sometimes repetitive themes lyrically. Without any progression out of Joji's despair to make the listener feel at ease, "Nectar" can become a heavy-hearted listen. Interestingly though, on "Nectar," Joji uses the dives in and out of hopeful and dreary moods of production to allude to the partial bliss found within the madness. 
On "Nectar," Joji makes the listener expect the unexpected all while staying true to his out-of-this-world production style. In the process, Joji has designed a unique addition to a catalog of music that is reaching audiences of every kind.