The best shows and movies to watch over winter break
Any other year, the arrival of winter break would mean heading to movie theaters to catch the latest superhero blockbuster or family comedy — but, of course, with the continued impact of Covid-19 on our lives, the tradition of seeing a movie with your loved ones for the holidays looks a little different.
 While theaters may be closed, that doesn't mean movies aren't coming out — and as classes wind down for the quarter, there's never been a better time to put on your comfiest pajamas, pour yourself a hot drink, and settle in to watch some great movies over the holiday break. So, in honor of the impending winter break, I've rounded up a list of upcoming movies to tide you over during the long holiday season. 
"The Lego Star Wars Holiday Special" – November 17, Disney+
We're starting things out on the lighthearted side with a sweet, funny film you can watch with your entire family — "The Lego Star Wars Holiday Special." 
If you're like me, you probably grew up obsessed with the goofy humor and addictive gameplay of the "Lego Star Wars" video games, so I was incredibly excited to hear that "Star Wars" would be making a new incarnation of their notorious 1978 holiday special — but with a Lego twist.
 All your favorite characters, from Anakin and Obi-Wan to Finn and Rey, will be present for the holiday fun, getting up to all kinds of mischief. 
Clocking in at just under an hour, "The Lego Star Wars Holiday Special" is sure to be a crowd-pleasing flick for adults and kids alike, perfect for any "Star Wars" fan looking to let out their inner child for a while. 
"Sound of Metal" – November 20, Amazon Prime Video
Doing a total 180, maybe you're looking for a drama with a little more substance to it. Look no further than Darius Marder's directorial debut, "Sound of Metal," starring Riz Ahmed and Olivia Cooke. The film follows Ruben, a heavy metal drummer whose life is thrown into chaos when he suddenly begins to lose his hearing.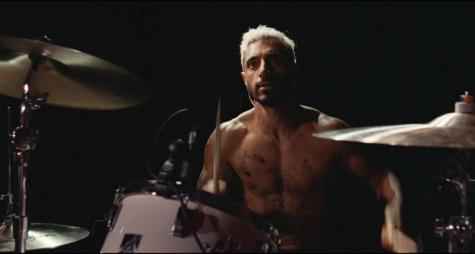 The film premiered at the 2019 Toronto International Film Festival, where it nabbed the Platform Prize. It's a gripping, personal tale grounded by an incredible lead performance from Ahmed, in addition to supporting players Cooke and Paul Raci. 
Well-paced and incredibly emotional, "Sound of Metal" is just the kind of film to watch if you're looking for a hearty drama with a stunning lead.
"The Prom" – December 4, Netflix
A little more lighthearted in nature (but no less musically inclined) is "The Prom," starring a stacked cast that includes Meryl Streep, Nicole Kidman, Kerry Washington, Keegan-Michael Key and Andrew Rannells, just to name a few. 
The film is an adaption of the Broadway musical of the same name, and follows a group of self-obsessed Broadway performers who travel to a small Indiana town in order to support a high school girl who wants to bring her girlfriend to prom. 
With a cast as impressive as this, and a beloved Broadway musical as its source material, "The Prom" will no doubt be a refreshing and lively watch this holiday season.
"Wonder Woman 1984" – December 25, Theatrical 
Perhaps the most hotly anticipated release of this holiday season is "Wonder Woman 1984,"  the sequel to Patty Jenkins' 2017 superhero film "Wonder Woman." The film sees Gal Gadot return to the role of Diana Prince, but this time 70 years after the events of the first film. 
The iconic superhero is shocked by the return of her long-dead love Steve Trevor (Chris Pine), whose sudden reappearance may have ties to the villainous Maxwell Lord (Pedro Pascal) and Cheetah (Kristin Wiig).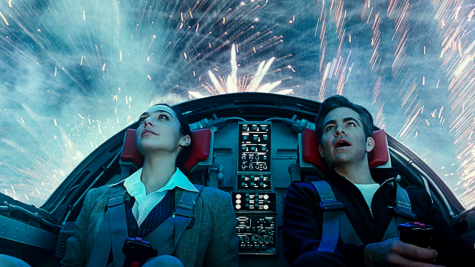 "Wonder Woman 1984" has undergone several release date changes and is rumored to be pushed back yet again, but as of right now, audiences can still expect to be able to see it in theaters on Christmas Day.
"Soul" – December 25, Disney+
Last, but certainly not least, is the latest film from Pixar, "Soul," starring Daveed Diggs, Jamie Foxx, Tina Fey, Richard Ayoade and Angela Bassett. 
The film follows Joe Gardner (Foxx), a middle school music teacher who discovers what it really means to have a soul when he finds himself transported to a different realm. 
With a strong cast and the prestige associated with the Pixar name, "Soul" has been anticipated for quite a while, but like "Wonder Woman 1984," was pushed back from its original release date. Audiences will finally be able to catch it at home when it premieres Dec. 25 for free with a Disney+ subscription.