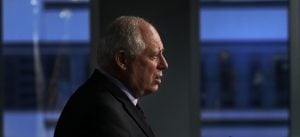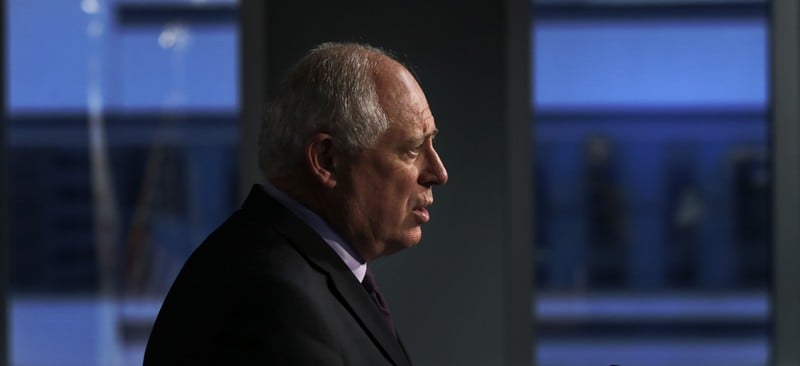 Gov. Pat Quinn conceded Wednesday, Nov. 5, to Republican challenger Bruce Rauner. Quinn spoke to reporters at a press conference in the Thompson Center at 3:30 p.m.
"It's clear we do not have enough votes to win the election," Quinn said at the conference, after refusing to concede late Tuesday night until all ballots were counted. "Therefore we respect the result, we respect what the voters said yesterday, and I look forward to working with new administration."
The news comes after projections from numerous news outlets, including The Associated Press, declared Rauner the winner. Rauner then claimed victory as the new Illinois governor despite no concession from Quinn.
The brief conference was Quinn's first public appearance since last night's election. Quinn appointed Ryan Croker, his chief of staff, to be "a liaison with respect to the transition" and concluded his concession speech by calling for the fight to raise minimum wage.
He took no questions after the conference.
Rauner released a statement following Quinn's conceding.
"I thank Gov. Quinn for his many years of service to Illinois and appreciate his commitment to making this a smooth transition," Rauner said. "I look forward to getting to work to make Illinois the most compassionate and competitive state in the nation."
Below: Video of conference published by Chicago Sun-Times.