Will Summer Smash change this year?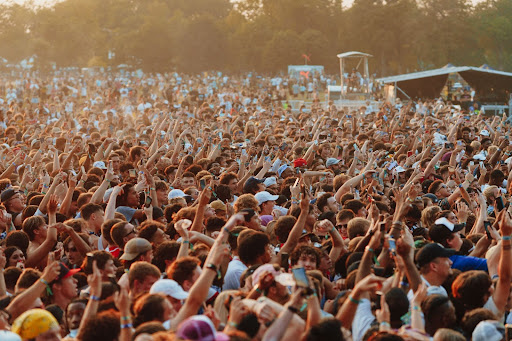 As festival season in Chicago has begun in recent weeks, the Chicago-based hip-hop music festival Lyrical Lemonade Summer Smash returns from June 17 to 19.
The festival will take place in Douglass Park on Sacramento Drive in Chicago. It will be the fourth iteration of Cole Bennett's and SPKRBX's three-day hip-hop festival.
Bennett is the creator of Lyrical Lemonade and an American business executive, cinematographer, and music video director. SPKRBX is a concert production business based in Chicago and the co-founders of Summer Smash.
However, because of the previous year's damages and concerns, many West Side neighbors and community members want Summer Smash to leave Douglass Park.
The event has enraged several neighbors since its debut in 2018 due to noise, parking, traffic, park damage, and the displacement of sports and youth programming, according to Block Club Chicago. In addition, many residents believe they will be unable to utilize areas of the public park to commemorate Juneteenth.
As a response, the Summer Smash organizers have been working with local nonprofit organizations to support public events held at Douglass Park that are free to attend for surrounding neighborhood residents.
Lyrical Lemonade and Summer Smash representatives and directors wished to remain anonymous.
"Juneteenth is a highly important celebration, especially for our Douglass Park neighbors," said a Summer Smash representative. "Although the festival will take place over the weekend, the festival will only shut down the south side of the park; the north side will remain open, and we will be collaborating with a local organization, ITAV, to host a Juneteenth event."
The Juneteenth event is free and will take place on Saturday, June 18 from 12-6 p.m.
Although Juneteenth is one of the many concerns that the public has this year, Summer Smash also intends to make significant modifications to its security and safety procedures.
"When we looked back and discussed what we wanted to improve, one of them was concessions,"said a Lyrical Lemonade director.  "Last year, a bar was torn down by fans. Nothing was taken, no injuries were reported, and any employees who chose not to return due to the incident were still paid in full for their work during the three-day weekend."
"We hired new staff to assist with road closures, as well as one of the most accomplished safety teams that work with other festivals around the country. Our supporters' safety is our priority, and we want to provide the best experience while continuously improving," said a Summer Smash representative.
Lyrical Lemonade also continues to invest in resources for local youth sports, providing uniform and equipment donations.
"Many of the things we do go unnoticed, which doesn't concern us," said a Lyrical Lemonade director. "We have donated jerseys and equipment, to the park and our community youth leagues; and we will continue to do so because we truly care."
Summer Smash has been hosting CommUnity Clean-ups in Douglass Park since 2018. These events engage youth in positive community change while also providing free festival tickets as an extra incentive. Participants who attend all three summer clean-ups will get a one-day festival pass to the day of their choice.
"Our clean-ups typically draw a large crowd of supporters and volunteers. I'm looking forward to our final one before the festival on June 4, as well as the clean-up events after the festival," said a Lyrical Lemonade board member.
Summer Smash has held two other clean-ups this year, on April 23 and May 7. The last CommUnity Clean-up event will be held in Douglass Park on June 4 from 12-3 p.m.
"We are excited about this year's festival; several changes have been made, and we are looking forward to another Summer Smash," said A Lyrical Lemonade director.
All tickets are on sale now, including single-day tickets (from $95), three-day general admission ($275), and VIP tickets ($450) via www.TheSummerSmash.com.