Possible Trump indictment looms following FBI's seizure of classified material at Mar-a-Lago
Documents containing information about foreign country's nuclear capabilities have been identified at former President Donald Trump's Mar-a-Lago residence.
FBI agents executed a search warrant at Trump's Mar-a-Lago residence in Florida on Aug. 8. The search follows an investigation that began after 15 boxes of White House records were recovered from the resort by National Archives administrators in February. Since then, the FBI has seized over 100 classified documents from the resort. 
It's an unprecedented situation in presidential history, according to DePaul political journalism professor Chris Bury.
"It's the first time in modern history that a president has had his home searched by the FBI," Bury said. "Executing warrants that were approved by a federal judge indicates probable cause that crimes had been committed. This is a huge story."
Some of the recovered material was so classified that FBI agents on scene and DOJ attorneys were not permitted to review them without additional clearance.
"These are the most top-secret documents requiring the highest level of clearances in the United States government," Bury said. "For a [former] president to keep these at his residence is just extraordinary."
Trump's possession of these documents carries the potential for serious legal consequences. The ongoing investigation could find the former president in violation of the Espionage Act, the improper handling of federal records for their storage in a non-secure location, as well as obstruction of a federal investigation when the Trump team allegedly moved the documents amid the probe.
But with news that Judge Aileen M. Cannon of the Southern District of Florida granted Trump's request for an independent arbiter to sift through the documents, the investigation may be delayed. 
DePaul law student Jack McNeil says that this decision is unusual and indicative that Trump is getting favorable treatment not afforded to the general public.
"Usually, if the federal government is investigating you, especially for something like this, you don't have the ability to just put their investigation on pause," McNeil said. "So he's already getting special treatment… Let's just be frank. If this was an average citizen, and they had that many classified documents in their private home, then we'd be looking at a very different situation right now."
This independent arbiter, so-called "special master," will have the authority to evaluate the materials for those covered by attorney-client privilege and executive privilege. 
"The thing about executive privilege is that the privilege is held by the incumbent," Bury said. "Trump lost that privilege at noon on Jan. 29 of 2021."
The review by the special master will prolong the investigation process, depending on whether or not the DOJ's appeal of this appointment is approved. However, federal prosecutors are likely to wait until after the November midterms to announce charges against Trump. This is due to DOJ policy that bars prosecutors from taking investigative steps or filing charges for the purpose of affecting an election.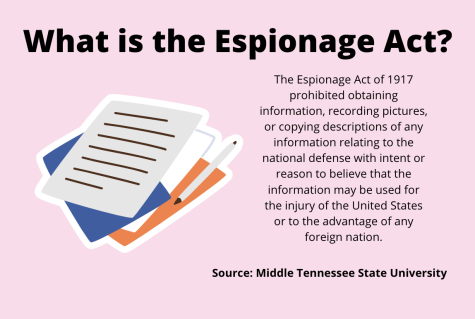 U.S. Historic content creator Matt Beat believes that the DOJ is being extra cautious with how they approach potential indictment in order to avoid these accusations.
"I think that's why [Attorney General] Merrick Garland wants to wait, because he doesn't want it to be perceived as political," Beat said. "I don't think they're going to indict him until after the midterm elections."
This hasn't stopped prominent Republicans, including Trump himself, from attacking the FBI and DOJ for their ongoing investigation.
"The FBI and the Justice Department have become vicious monsters, controlled by radical-left scoundrels, lawyers, and the media, who tell them what to do," Trump said at a Pennsylvania rally for GOP midterm candidates. 
Twitter even suspended Luis Miguel, a Florida Republican seeking election to the state's legislature, after he posted the following now-deleted Tweet:
"Under my plan, all Floridians will have permission to shoot FBI, IRS, ATF, and all other feds troops on sight! Let freedom ring!"
In response to a potential Trump indictment, several right-wing Republicans have touted defunding or abolishing the FBI. Threats against the FBI have sharply increased, prompting former vice president Mike Pence to urge his party to stop criticizing the bureau.
Beat fears that this rhetoric could lead to violence, should Trump face indictment in the future.
"I don't think it's going to be widespread, I think you'll just see pockets of violence," Beat said. "Nonetheless, we should be worried. That doesn't mean we should downplay it."
It remains unclear if or when Trump will face indictment for his possession of these classified documents. But even if he does, that wouldn't stop his 2024 presidential aspirations.
"He can still run," Beat said. "Eugene Debs ran from prison in 1920. He was convicted of the Espionage Act… I think a lot of people don't realize the unprecedented times we're living in. More and more history teachers and historians really need to speak up about that."
Connect with Erik Uebelacker: @UebeMMA | [email protected]