Florida's ban on Black history sparks outrage
Since 2020, teaching critical race theory (CRT) in schools has been a large topic of debate, particularly in conservative states. 
CRT is an academic and legal framework that denotes racism as a systemic issue as opposed to an issue of individuals' biases, according to the National Association for the Advancement of Colored People's Legal Defense Fund (NAACPLDF).
Florida is one of 18 states that have banned CRT, and most recently, their Department of Education banned an Advanced Placement (AP) African American studies course. Three high school students and attorney Ben Crump are poised to sue Gov. Ron DeSantis over this ban, according to NPR.
"It's [the AP African American studies course] centered around Blackness, and in general, anything that's not into the proximity to whiteness seems to be offensive to conservatives in particular," said Neelam Warren-Pal, DePaul African and Black diaspora studies minor.
Last year, DeSantis passed what is known as the "Stop Woke" Act, which restricts how race is taught in schools, and gives people the right to sue teachers over how they teach race.
"America … has a very hard time of admitting that it did something egregious to African Americans that still has an impact on them today," said David Collier-King, adjunct professor and policy and community engagement professional. "And when you don't teach that history, when you don't talk about some of the systemic challenges … what ends up happening is folks have this blindness to the system." 
One of the arguments for banning CRT in schools is that the subjects it discusses are too "serious" for young children to be exposed to them.
"I think it's perhaps the sorriest excuse to not teach Black history … imagine how African American students feel looking at our ancestors in chains, working plantations involuntarily," Collier-King said. "If you feel bad, I don't know what to tell you. Grab a tissue and move on, because that's what America has asked African Americans to do for centuries."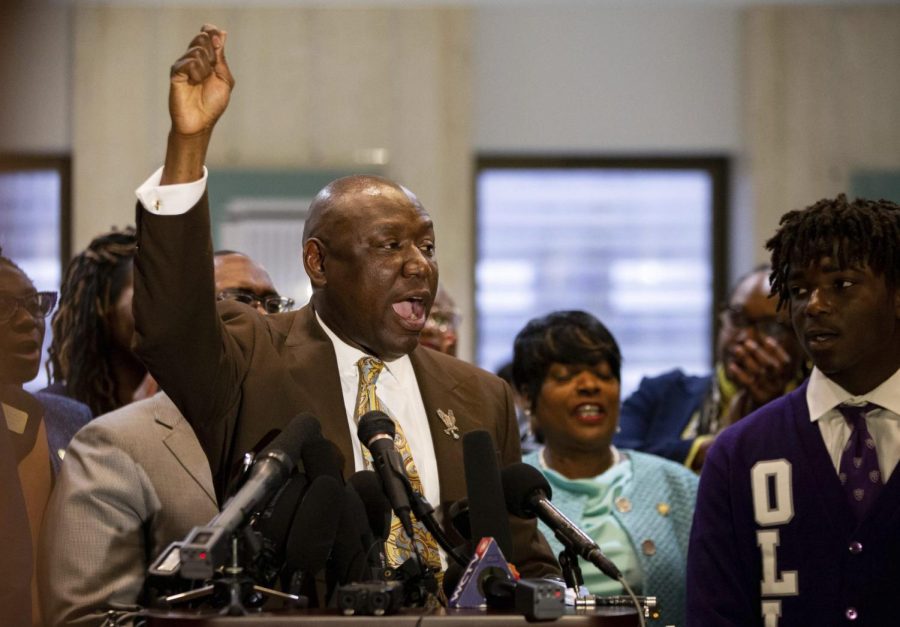 A large number of schools in the U.S. do not teach Black history, or teach a very simplistic, inaccurate version of Black history. 
"I always think about a Twitter thread I had … asking my non-Black Twitter friends and colleagues … I asked them what they learned in school about Black history," said Evan F. Moore, DePaul adjunct professor. "And it ranged from '[Martin Luther King Jr.] said one line in a speech and it ended racism forever' to 'Nothing at all' to that 'Racism is a Southern problem.'"
In reality, neglecting to teach about Black history leaves Americans with an incomplete picture of their country's history, according to Collier-King.
"When we don't allow there to be full education on Black history, full education on what the system has done for African Americans, what it has done to Latino and Hispanic communities, what it has done in Native American communities, we are denying people the essential knowledge and education they need to realize this is what happened in the past, and this is what we have to prevent going forward," Collier-King said. 
The ban on the AP African American studies courses could also be keeping Black students out of advanced classes. 
"I personally used to do AP courses and I didn't really feel that welcomed in AP courses," Warren-Pal said.
A small percentage of Black students take A.P. courses, and this statistic matches up with their own high school experience, according to Warren Pal.
"A lot of Black kids are not in AP courses," Warren-Pal said. "I feel like a lot of Black kids feel intimidated to be in honors course and AP course."
Warren-Pal feels that an AP African American studies course would encourage many Black students to take AP courses, which can earn them college credit in high school.
"I think what's quite interesting about this movement is one to label [it] critical race theory," Collier-King said. "I think critical race theory is something completely different from an immersive re-imagination of the teaching of American history and Black history in perspective of accounting for the harsh systemic issues and challenges that have long plagued the system that impact minorities."
Collier-King believes that the name "critical race theory" could be scaring politicians away from instilling the curriculum in schools.
"Labeling it tends to put this idea that we are trying to expose young people to something that is much more heavier than what they really need to be looking at or thinking about because of age," Collier-King said.
The letter in which the Department of Education banned the course was released weeks before the start of Black History Month, which is in February. 
"Shutting down and stifling Black history is an exercise that happens no matter what time of year it is," Moore said.
It is unclear whether the letter was intentionally released before Black History Month.
"If it was done purposefully, I would not be surprised," Warren-Pal said.
The U.S. has a long history of violating the rights of Black people and people of color with biased policies and law enforcement.
"I've always heard a lot of folks say that 'America is the greatest nation.' I don't agree," Collier-King said. "America is not the greatest nation on Earth, for it to do so it would have to represent all of the vows, all of the beliefs, all of the ideas of every single being, and it would have to do so in an equitable way."
Moore believes that people deserve to learn about their country's full, uncensored history.
"You can't tell the story of America without Black folks, you just can't," Moore said.