Kathleen Arnold, a professor at DePaul University, is helping lawyers and case workers representing migrants in Illinois by drafting materials for them to use in their asylum case applications. 
Arnold, with the help of some students at the university, creates reports on country conditions and affidavits for a non-profit organization providing legal aid to some of the thousands of new arrivals.
"We're providing a resource that usually only wealthier refugees have access to, and we're giving it for free," Arnold said, a professor of Refugee and Forced Migration Studies. "Very often, it's very difficult to get refugee status."
The country condition reports and affidavits are legally-binding documents that prove, in this case, human rights violations in various countries. They are used as evidence in court cases of the circumstances causing asylum seekers to flee their home countries.
The reports cost thousands of dollars, which most newcomers don't have, Arnold said. 
In fact, the majority of people seeking refugee status "don't succeed," especially if they do not have lawyers, she said. 
In the affidavit for Venezuela, Arnold and her students wrote about the state's brutality, femicide and water shortages. These reports on human rights abuses usually take about three to six months to write, with a team of three to 10 people. After drafting the reports, Arnold presents them to The Resurrection Project (TRP). 
Founded in 1990, TRP is an organization that provides social services for the low-income community in Illinois. They also partner with other nonprofit organizations that are providing legal aid to asylum seekers throughout the state, Marina Burka said, the TRP program manager for the Immigrant Justice Partnerships.
After receiving the affidavits from Arnold and her students, TRP distributes the reports to the 50 immigrant-serving organizations with which they work. 
Burka said there are not enough attorneys and representatives accredited by the Department of Justice who are eligible to take on the rising number of asylum cases.
So the help from Arnold and her students, who spend months working to provide the documents for TRP and their partners, has been key to their efforts to help migrants. 
"It's an incredibly detailed and lengthy process, and it takes a huge amount of work to help someone who obviously was fleeing persecution," Arnold said. "We're helping a lot of [non-profit] law firms. We're saving their staff money and time, and we hope we can continue doing this."
Arnold and her team are working on country condition reports and affidavits for several countries, including Colombia, Congo, Ecuador, El Salvador, Guatemala, Haiti, Honduras, Iran, Mexico, Nicaragua, Togo, Ukraine and Venezuela.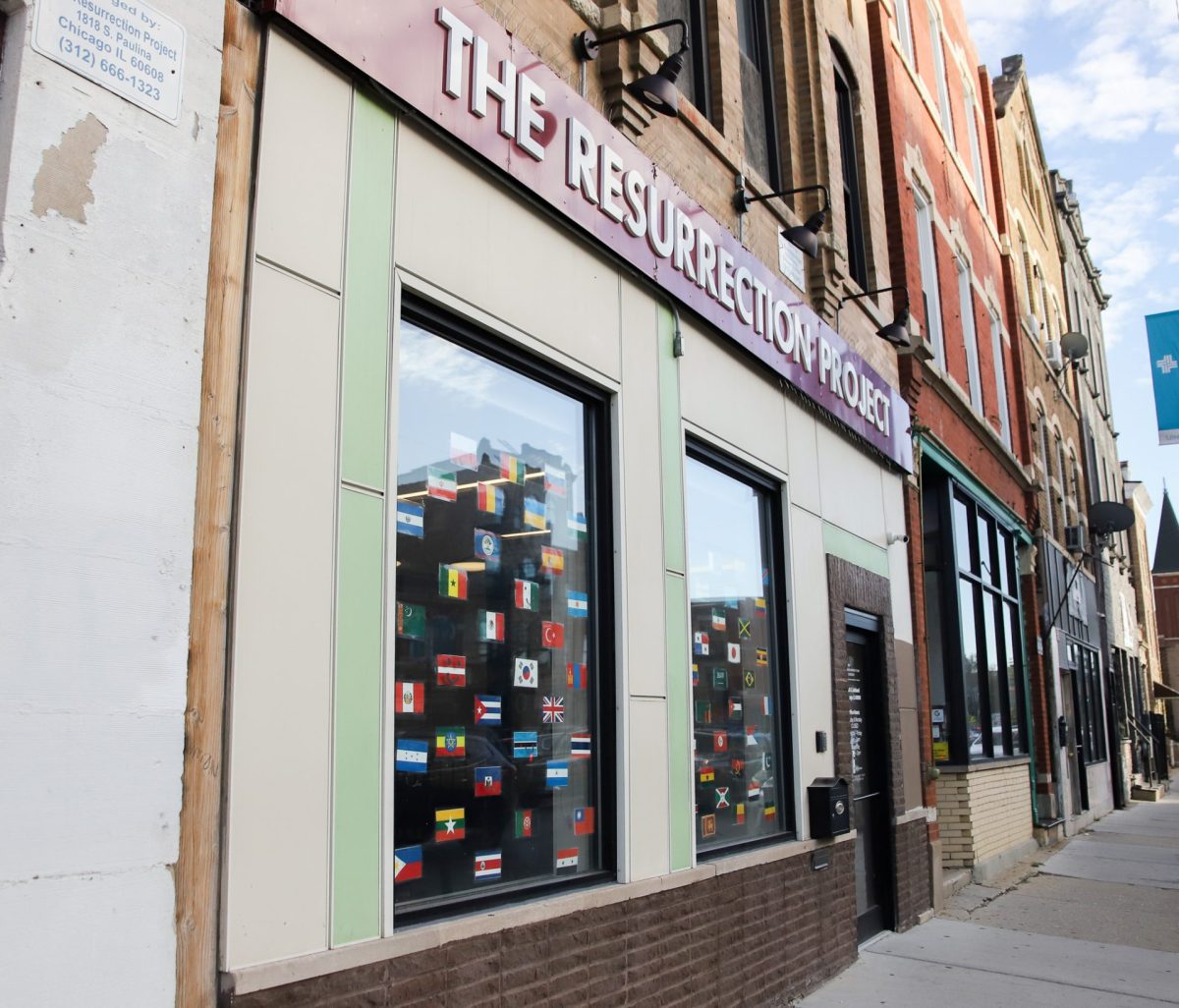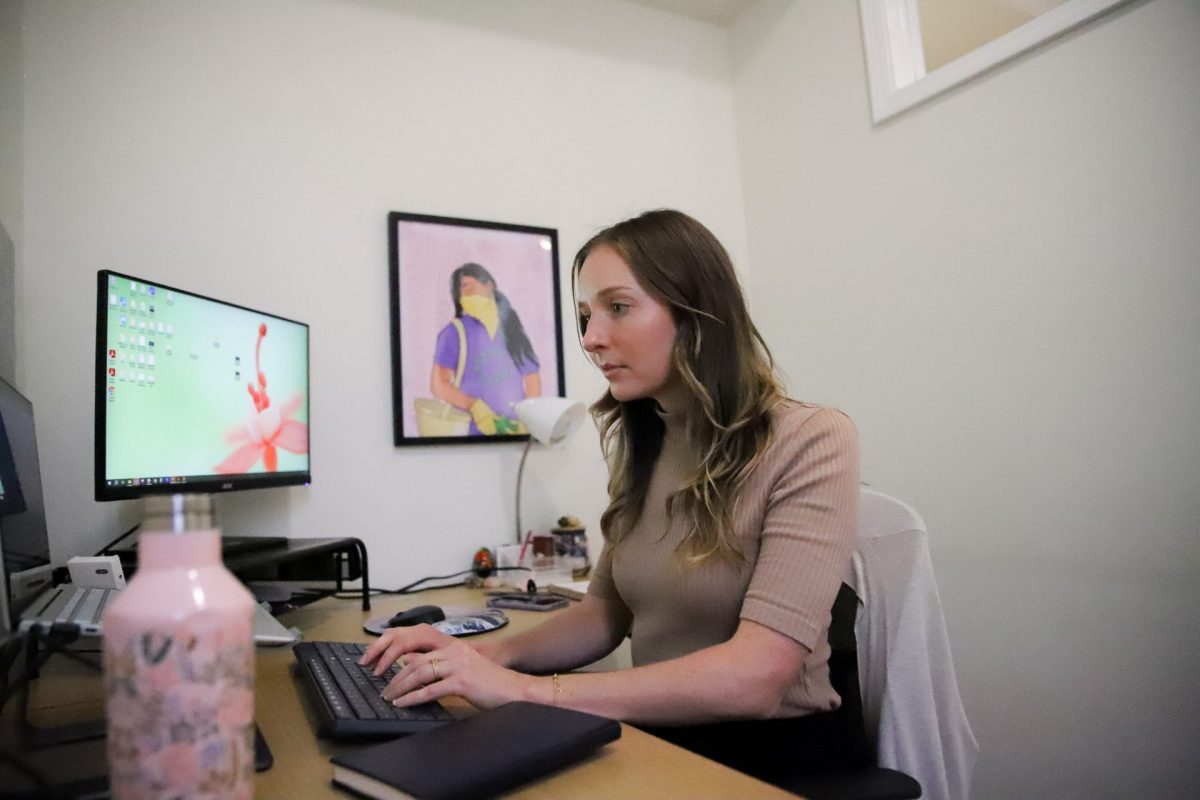 The group operates thanks to grants from DePaul Migration Collaborative and TRP. The grant from DePaul extends over the school year, Arnold said. The grant received from TRP lasts until the end of the next fiscal year, Burka said. 
There are three students working alongside Arnold, but she said she has had up to 20 students working on the project in the past.
Brianna Ortiz, a senior at DePaul who became involved with the project in November last year, is one of the students helping Arnold with the project.
Last year, she researched Venezuela and Nicaragua because of the large numbers of migrants coming to the U.S. Since the beginning of the summer, she has worked on country conditions reports for Mexico, Colombia, Togo and Benin. 
Ortiz said people often disregard the experiences of the newly arrived, making it easy for others to "disconnect" when reading newspaper headlines about the human rights violations happening in other countries.  
"They're coming to a country that's so back and forth on this issue," Ortiz said. "And whether they know that or don't know that, they're still choosing to come here because it's better than what's going on wherever they're from." 
Jose Rios Bayona is among one of the Venezuelan migrants living outside of the 19th District police station.
While better than the conditions in his own country, Bayona said he fears the winter approaching and the city's limited resources for migrants. 
Bayona recalls only having twenty minutes to eat and having to sleep on mattresses outside of the station without shelter. A local church donated tents to the migrants at the Addison Station, but he said these conditions "aren't suitable for human beings." 
Bayona is also concerned about the pace with which his asylum application process is progressing. 
"We're not coming expecting them to do the best for us… But this is not the outcome that many of us were expecting…We see that the days pass… and they say they don't have information. That they can't do anything." Bayona said in Spanish. 
There are nearly 19,000 migrants who have arrived in Chicago since August of 2022. About 11,000 are living in city-run shelters and 3,000 continue to wait for housing in police stations and Chicago airports, according to city officials. 
Bayona said he desperately needs a place to live. He is also worried about his immigration case. After almost two weeks, he has yet to receive the legal support he needs to seek refugee status, he said. Finding a lawyer is not easy because of the language and financial barrier.  
Having access to legal support would expedite migrants' ability to receive work permits and earn money for their basic needs. The lack of legal support makes it harder for migrants to do so, Bayona said.
"They [city officials] told us they would provide us with legal services support, but they never did…" Bayona said. "We didn't come to look for a million dollars in the United States. We're just human beings who want to work like all of you."