Mayor Brandon Johnson proposed his first city budget, including $76 million for youth jobs, an $11 million increase from last year, Oct. 11. 
After School Matters (ASM), a Chicago nonprofit that offers teens stipends for differentiating arts, STEM, communication and sports program participation, could receive benefits from the funding.
Serving nearly 19,000 teens across Chicago, ASM partners with Chicago Public Schools, the Chicago Parks District, Chicago Public Libraries and One Summer Chicago, a youth employment program. 
Johnson's $11 million increase in funding comes after the administration worked to boost One Summer Chicago, according to Chalkbeat.
One Summer Chicago partially funds ASM's summer programs, with fall and spring funding from the City of Chicago's Department of Family and Support Services. Additional funding comes from corporate, foundation, and individual donors. 
"I think these programs are really designed to help add on the foundation that children need," said Pierre Lockett, executive director and teacher at Forward Momentum Chicago, a dance company that partners with After School Matters. 
"It really allows us to utilize this as a tool to help children develop skills they can use beyond the program."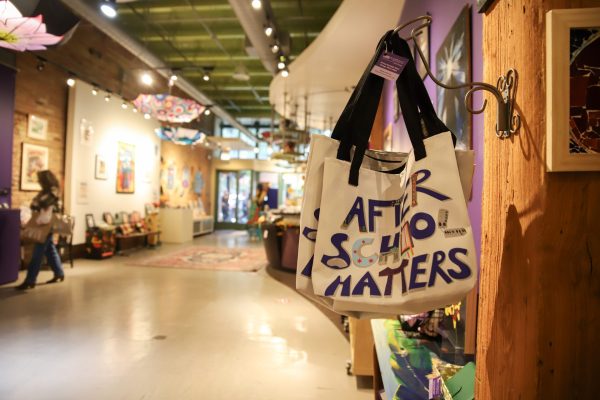 The push for an increase in youth jobs funding comes from the 45,000 teens and young adults who are not in school or working, roughly 15% of the city's 16-to 24-year-old residents according to Chalkbeat. 
Stephanie Avudzivi is an After School Matters student who takes a 45-minute train ride from Simeon Career Academy in the Southside to the Loop on Mondays, Tuesdays and Wednesdays after classes.  
"My favorite part is performing," Avudizivi said. "It's so important because it gives teens something to do and it's good for college resumes."
Gallery 37 for the Arts on Randolph Street, which hosts After School Matters events, is where Avudzivi rehearses dances from 4:30 to 7 p.m. — all part of Forward Momentum's partnership with ASM. The best part: she's paid to dance. 
Started by the late Maggie Daley and Lois Weisberg, ASM began as a summer program at Gallery 37 and expanded to two more locations: the Lutz Center located in the Belmont Cragin neighborhood and Gately Park situated in the far South Side.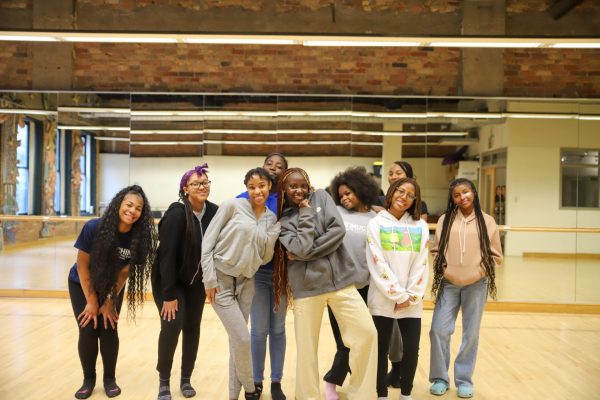 Programs range from performing arts, communication, leadership, sports instruction and STEM.  
Lockett believes that ASM provides teens with an opportunity to receive money for after-school programs and prepares them for a career and college.  
"Simple things I think that we as adults know that are common in the workplace, a lot of students have not had an opportunity to experience," Lockett said. 
Beyond dance numbers, Lockett aims to teach his students time management skills and learning to collaborate with others. 
"One of the things about this program in particular is that we have a very high level of expectations around what participation is," Lockett said. "For the most part, for the students who decide to stay in the program, they go on to excel beyond this."
Stipends for students enrolled in ASM are received in three payments through the duration of their program. They range from $66 to $1,375, depending on the length and experience needed for the various program positions. 
"The money does help, it's something on the side," said ASM member Vyolla Coleman, who is a part of the Forward Momentum dance collaborative program. "We really do need it. It gives us something to do after school."
As a former middle school teacher, Mayor Johnson got elected with support from the Chicago Teachers Union (CTU) and continues to receive support from them. 
In a statement from the CTU applauding Johnson after the release of the first major budget, CTU stated, "In contrast to prior mayors, Mayor Johnson's budget recommendations demonstrate a clear commitment to partnership and a willingness to uplift forgotten communities."  
Increased funding for youth jobs would allow the funding expansion in programs like ASM and One Summer Chicago.
"This stipend allows them freedom," Lockett said of students. "Having financial means is really what allows you that, having the opportunity to learn the value of a dollar and understand what it means."