St. Vincent DeJamz: FeelTrip Records tunes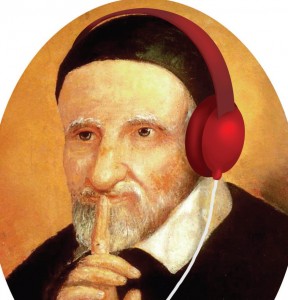 FeelTrip is part label, DIY space and creative incubator, and is more of a collective than a physical or business entity. The physical venue closed about a year after its first show in a classic case of an overcrowded party getting shut down by police for operating an illegal venue. Afterward, their blog documented its legacy through stories of both all night parties and its ability to provide a welcoming space.
What's left — and what continues — is a label that has consistently put out some of the greatest artists in Chicago, spanning genres from psych rock to solo projects to punk. While diverse, it's consistent in its quality and ability to boost one another's careers.
1. Yawn — "Summer Heat"
Daniel Perzan and Adam Gil of Yawn founded FeelTrip to put out their debut album in 2011, along with David Beltran, who performs under the name Starfoxx. Yawn is a psychedelic rock band following in the warm, experimental and often jam-infused footsteps of Animal Collective and Yeasayer. "Summer Heat," from their latest album, is reminiscent of a "Feels" era Animal Collective.
2. Twin Peaks — "Irene"
While technically not on FeelTrip's label, Twin Peaks have certainly been boosted by working with other artists, and recorded in the space. Beltran told the Chicago Reader in 2013 that they were the "future of rock n' roll."
3. Sister Crystals — "For So Long"
The dream pop duo bring a warm and expansive sound to their self-titled debut, released in 2013.
4. Paul Cherry — "Cherry Time"
Paul Cherry produces greasy, glammy and swinging punk. "On Top" is a simple, sweet and quick record with an off-kilter flair that takes  it beyond a simple four chord rock record.
5. Blind Moon — "Gravity"
The solo project of  Josh Cohen, Blind Moon produces spacey rock that borders on shoegaze. It's watery and smooth, with steady build-ups creating a rumbling sense of excitement.  His debut self-titled was released just earlier this year.
6.  Dam Gila — "Look to the Morning"
Dam Gila is the solo project of Yawn's Adam Gil (and an anagram of his name), with a sound that is slightly more traditional psychedelic rock propped up by a surprisingly rich, lo-fi production.