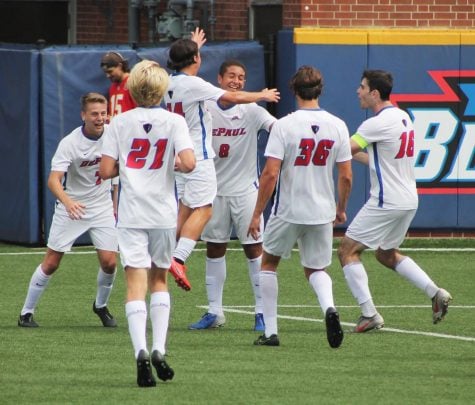 Lawrence Kreymer, Sports Editor

September 10, 2019
DePaul's defense has been the story in their first three games of the season, but against Drake on Monday, the Blue Demons' attack exploded for three goals—which was good enough to defeat the Bulldogs 3-0 at Wish Field. In their first three games this season, DePaul scored a combined three goals and ha...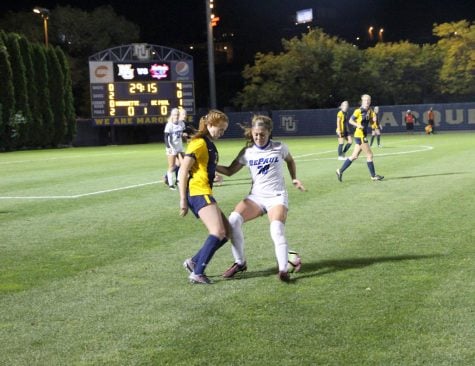 Andrew Hattersly, Sports Editor

October 8, 2018
The trip up I-94 to Valley Fields, home of Marquette women's soccer, has traditionally been challenging for DePaul (6-5-3; 2-2-1 Big East), and Thursday night was another grind as they battled to a 0-0 draw with the Golden Eagles. While disappointed to only walk away with one point instea...