Buying furniture: Thinking outside of the (IKEA) box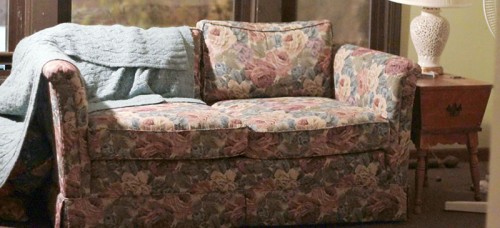 After signing the lease on your first apartment you may have the impulse to run to IKEA for the unlimited supply of stylish Swedish furniture. I will not deny that IKEA has everything, including their cheaper prices. But consider recycling perfectly good furniture — which can come at a discounted rate — that takes just a bit of creativity to find. 
Start with Facebook and Craigslist ads 
DePaul's Students Living Off-Campus group is a student-led smorgasbord of opportunity. Students look for subletters, renters, and most importantly, people to take their old furniture off their hands. Graduating seniors are due for a furniture upgrade, or maybe they don't want to haul their four year-old futon across the country back to their parents' basement. Use your networking skills to build rapport with your peers and you can likely get a better price than what they think they want for the furniture. 
To tackle Craigslist means employing a bit more street-smarts. Craigslist is the Wild West of bargain shopping. Here are some tips before you dive in:
• Pay attention to the age of the furniture. If it doesn't say, you may want to stay away.
• What do the pictures look like? If the owner put more than two seconds of thought into the photos, you're off to a better start.
• Grammar is your friend. If it looks like an eight-year-old with their finger stuck on the caps lock wrote the ad, then that $2 couch may have been sitting in an alley for 6 months before the seller found it.
• Always see the furniture before you fork over any cash, and always bring a big buddy with you to claim your Craigslist prize.
Garage sales 
You could make like Macklemore and snag some grandma-swag at the thrift shop, but yard, garage and estate sales are also the epicenters for reliable, discounted furniture. Garage salesmen and women are expert hagglers and would rather negotiate a price than turn down a sale. These are also great places to get quality furniture because, as your own grandparents will tell you, they just don't make things like they used to. Tables, dishes, couches and chairs at garage sales may have lived through a generation or two, but when cared for by the right family, they may last one more generation. 
Your family 
Speaking of grandmas, your family — or your friends' family — is a great network to tap into for used furniture.  Upward moving relatives are always replacing furniture, and everyone has that one aunt who hoards things to begin with. That's where you swoop in to do everyone a favor. Whether it's the cousin who finally moved out of your uncle's basement or the grandma who moved to Florida, remind your family that you're family, and that they can donate their furniture in lieu of sending a lame Christmas card this year. 
For all used furniture, make sure you give it a good wiggle to check for stability. Look beneath the couch cushions for questionable stains, and always check drawers to see if they work properly. If you want to play hard-to-get with a seller and you can live with a less-than-perfect piece of furniture, nag enough about the flaw until the seller makes a better offer. Remember, furnishing your college apartment doesn't mean you need top-notch stuff. Remember that you're likely to pass on these pieces in the next few years, so do your wallet a favor and buy things with a bit more character.
Editor's Note: This article is part of The DePaulia's 2015 Apartment Guide. To view more articles from this special section, click here.
View Comments (1)