Summer music isn't just about expensive festivals. From street fests to free shows, here's your guide to getting outside and seeing your favorite band this summer.
*Color-coded key:
Street fest
Music fest
Downtown Sound
Other
---
JUNE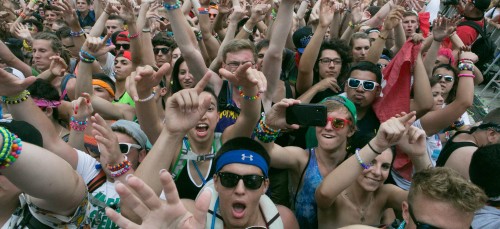 June 4: The Very Best, Glass Lux
Millennium Park
Free
June 10: Hozier
Millennium Park
$25 lawn, $50-60 seats
June 12-14: Spring Awakening Music Festival
Soldier Field
$200-240 for three days
Spring Awakening kicks off Chicago festival season, as bass heads and dance music fans overtake Soldier Field. Zedd, Diplo and Tiesto headline.
June 17: Mumford and Sons
Montrose Beach
$65
June 19-21: Taste of Randolph Street
900 W. Randolph St.
$10 donation
Yes, technically this is a food festival, but look at that lineup. With Dinosaur Jr., Best Coast, The Dandy Warhols, Lettuce and Emancipator, Taste of Randolph is almost like a mini North Coast or Riot Fest on a budget.
June 20-21: Green Music Fest
Damen and North Avenues
$5 donation
In addition to celebrating eco-consciousness (and a strict no-Styrofoam rule), Green Music Fest looks like it stole some of its headliners from Pitchfork, with acts like Mikal Cronin, Lydia Loveless and Shovels & Rope.
June 20-21: Chicago Pride Festival
Halsted Street and Belmont Avenue
$5 suggested donation
Big Freedia, The Veronicas and Debbie Gibson help to cap off LGBT Pride Month.
June 21: Damien Rice, Iron and Wine
Millennium Park
$25 lawn, $59-70 seats
June 25: Snarky Puppy,  Third Coast Percussion
Millennium Park
Free
June 26: Logan Square Arts Festival
Logan Boulevard and Milwaukee Avenue
$5 suggested donation
Formerly the Milwaukee Avenue Arts Festival, the Logan Square Arts Festival will feature a music lineup including Bongripper, On an On and tons of local, near West Side bands. A portion of the proceeds will go toward restoring the neighborhood's iconic Centennial Monument.
June 27: World's Largest Block Party
UIC Festival Lot
$40
Maybe $40 is a little steep for a block party, but this one has Young the Giant and Neon Trees. Plus the ticket price includes two drinks, and because it's 21-and-up, there's no mettling, snot-nosed kids to ruin it for you.
---
JULY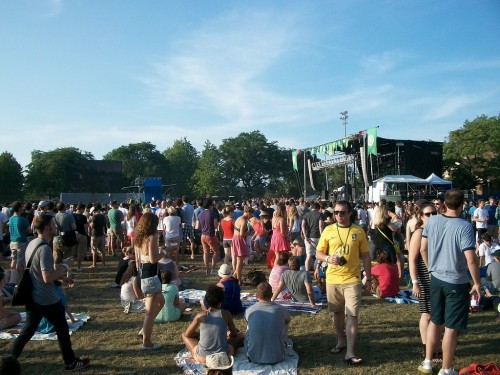 July 8-10: Taste of Chicago
Grant Park
Limited Free Seating Available,
$15 and up for premium seating
All your teenage dreams are coming true — you can eat some tasty food and then head on over to see the likes of Weezer, Spoon, The Chieftains and Erykah Badu.
July 9: Judah and the Lion
Millennium Park
Free
July 11-12: Mamby on the Beach
Oakwood Beach
$99-$149
Mamby on the Beach, an extremely new summer festival in Chicago, focuses on indie dance and Chicago house music. Pair this with the beach, bands like Empire of the Sun and Phantogram, the overall vibes of the summer in Chicago, and you get a sandy good time.
July 11-12: West Fest
Chicago and Damen Avenues
$5 donation
Nobunny and Murder City Devils play the midsummer, near West Side street fest.
July 13: Matthew Sweet, In Tall Buildings
Millennium Park (Downtown sound)
Free
July 17-19: Pitchfork Music Festival
Union Park
Day Passes $65
Pitchfork is celebrating its 10th anniversary this year. Whether your taste ranges from rock like Iceage, rap like Chance the Rapper, or whatever genre PC Music can be classified as, surely there's something for everyone.
July 20: Murder by Death
Millennium Park
Free
July 25-26: Wicker Park Fest
Milwaukee Avenue, from North Avenue to Paulina Street
$5 suggested donation
Every year Wicker Park Fest books an incredibly forward-thinking lineup, and with Blonde Redhead, Veruca Salt and Deafheaven, they've done it again. Who doesn't want to hear black metal while perusing artisan goods?
---
AUGUST – SEPTEMBER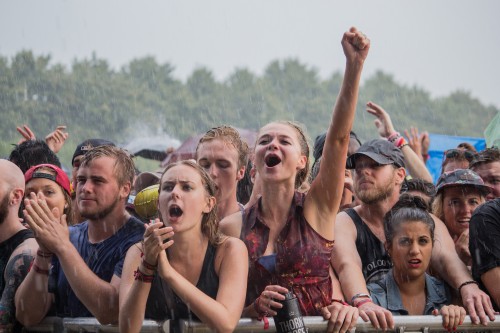 July 31 – Aug. 2: Lollapalooza
Grant Park
$250-$275 for three days, sold out
Lollapalooza, an internationally famous music festival that also takes place in Brazil, hosts popular artists amongst a wide span of genres in Chicago every year. This time around, Lollapalooza is hosting older artists like Paul McCartney as well as younger, more modern acts such as Australian psych-rock band Tame Impala.
Aug. 14: Umphrey's McGee
Ravinia
$45 tickets, $25 lawn
Sept. 4 – 6: North Coast Music Festival
Union Park
$159 for three days
North Coast Music Festival, aptly described as "summer's last stand," closes out the season with Widespread Panic and D'Angelo.