From extra toilet paper to budgeting, a Chicago music festival survival guide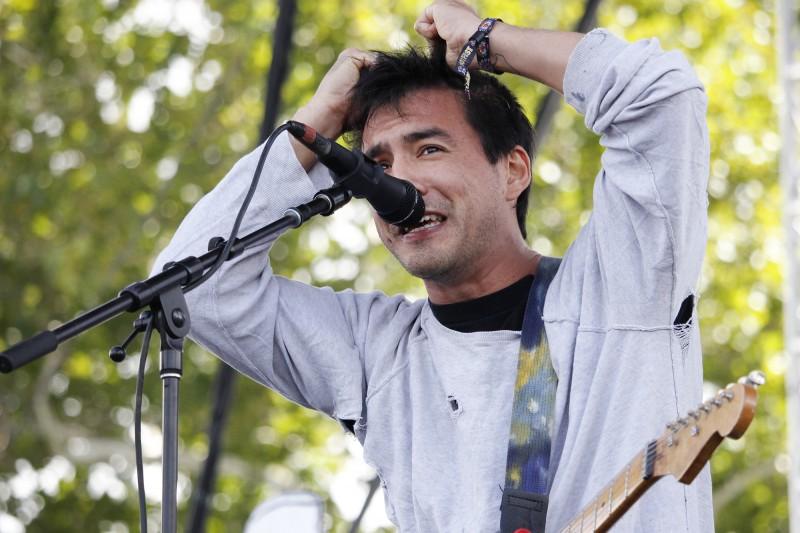 The big festivals
Pitchfork Music Festival
July 15-17, Union Park
A music festival organized by Pitchfork media that also features a record fair. This year's headliners include Brian Wilson and Carly Rae Jepsen.
Lollapalooza
July 28-31, Grant Park
Chicago's largest festival is four days long and features a variety of genres. This year's headliners include Radiohead and LCD Soundsystem.
Riot Fest
Sept. 16-18, Douglas Park
A punk festival that is also home to a carnival and rides. This year's headliners include Death Cab for Cutie and Misfits.
Bag Essentials

Toilet paper: There are few things worse than spending 20 minutes in line for a steamy Port O Potty only to find out there is no toilet paper left. Bring your own TP instead.
Hand sanitizer: People are gross, and odds are you will be too after a few hours in the sun rubbing elbows with thousands of people. Hopefully this will make you slightly less disgusting.
Sunscreen: If you are prone to burning, spending a day sans sunscreen is not a great way to get your base tan on — it's a great way to ensure you will be burned and peely all weekend. You might feel like an overprotective mom at the beach, but lather up and repeat.
Poncho: You know how it works: the one day you forget your poncho, it is guaranteed to pour.
Water bottle/CamelBak: Are hydration packs ugly? Yes. Are they useful? Definitely. If you are attending a few fests this summer, investing in an inexpensive hydration pack is a worthwhile way to ensure you drink enough water. Otherwise, grab your favorite reusable water bottle to refill around the park.
Snacks: If the festival allows for it, snacks are crucial. Food at festivals, while delicious and fun to try, is ridiculously expensive, and also usually short on portion sizes. When attending a festival, you're not going to get your three meals a day, but help yourself out and bring something to eat in between the trips to overpriced, but delicious vendors.
General tips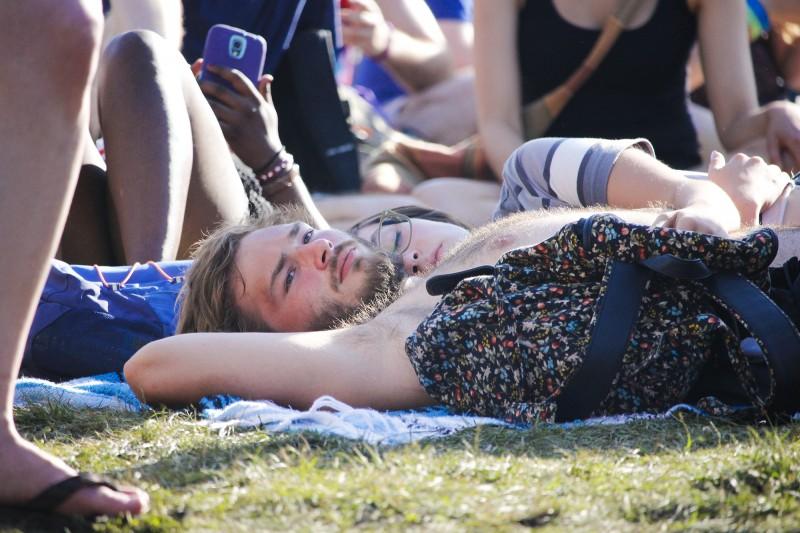 Bathrooms: Bathrooms at festivals are normally disgusting and inconveniently placed, so use them as infrequently as possible (without putting your health at risk).
Safety: Locating first aid stations at a festival might feel like following along with the safety instructions on an airplane. But go to enough festivals and odds are you will need first aid at least once — even if you are sober and safe — for anything from cuts to lathering up extra sunscreen.
Drinking: First, the healthy kind: make it a priority to drink more water than you think you need. Make sure you regularly refill your water bottle. With alcohol, don't pregame, count your drinks and use moderation.
Scheduling: Unfortunately, you can't see every band that plays. Pick out your favorites and must-sees, and make a schedule with friends that allows for some flexibility.
Resting: Walking across the park, dancing and moshing adds up to a whole lot of activity; I have logged 10 miles per day at Lollapalooza. Combine that with the hot sun, minimal sleep and subpar nourishment and your body will be aching for some downtime. Pen in some rest in the shade between sets or during a slower band to rejuvenate before a must-see set.
Budgeting: It already costs enough just to enter festivals, let alone the temptation that food and merchandise brings with it — making budgeting a top priority.