As we mark "the more than half way" mark of 2016 the DePaulia looks back at our favorite films of the year so far.  Ranging from kids films, to gothic horror, to political documentaries, the first half 2016 has delivered some of the most diverse quality films for every respected genre. So look back with us at some of this year's best films so far.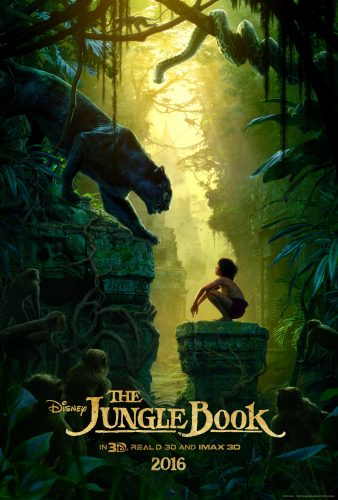 "The Jungle Book"
No film this year encapsulates the feeling of wonder and adventure than Jon Favreau's revision of "The Jungle Book." In a time where every film and every novel is being remade or adapted to a bigger screen, Favreau's thrilling and remarkably beautiful film is not only fun for kids and adults alike, but captures a sense of movie magic that Disney has lacked in its recent years.
In his first acting credit, Neel Sethi successfully encompasses realism in a CGI-based jungle, as his Mowgli performance stands as the only live-action character in the film.  Much like "Life of Pi," "The Jungle Book" delivers not only some of the most fascinating visual effects to date, but one of the most entertaining films in recent months as well.
"Zootopia"
Disney is back at it again, but this time Disney Animation is possibly giving Disney's Pixar a run for its money for this year's Best Animated Feature — though this feels like a win-win situation for Walt.
The humor behind "Zootopia" is top level. At its basis, the film delivers the laughs for the youngest people in the theater, but even beyond the silliness and physical comedic gags, "Zootopia" also has jokes only adults would understand.
The story of "Zootopia," along with the world of the film and the characters that encompass it, might award it as one of most original animation films in years.
"Weiner"
The documentary "Weiner" tells the true story behind the rise and quick fall of former New York Representative, Anthony Weiner.  Anthony Weiner's name is as fitting to his political life as much as Usain Bolt's name is to track and field.
The story of Anthony Weiner and his fall from political grace because of a sex scandal — followed by several unsuccessful runs for New York City mayor — is quite tragic, but the man himself is larger than life.
"Midnight Special"
"Midnight Special' just sounds like a sweet flick.  Unlike the Netflix hit, "Stranger Things" and J.J. Abrams sci-fi adventure "Super 8," "Midnight Special" captures the essence of true '80s Spielberg sci-fi nostalgia without having to rewind over three decades.
Carried by the powerful performance of Michael Shannon, the movies shows a father protecting his son from the rest of world after realizing the boy possess mysterious powers.
"Hell or High Water"
"Hell or High Water" is a film I had zero expectations for. I believed it'd be a fitting straight-to-DVD or VOD release at best. I was blown out of the water as the film ranks as easily one of the best modern westerns in recent years — possibly right behind "No Country for Old Men."
The cat and mouse chase of this exhilarating heist film works best because of the star-studded cast including Chris Pine, Ben Foster and Jeff Bridges, and their magnificent character performances.
"Green Room"
In "Green Room" music fans will also enjoy this film for its taste and showcasing of inspiring punk rockers and it's cut throat style of storytelling.
One of the boldest moments of the film show's how Patrick Stewart emerges as a complete terror, a haunting villain with no human remorse. As the leader of Neo-Nazi skinheads, Stewart's soft spoken portrayal is truly menacing.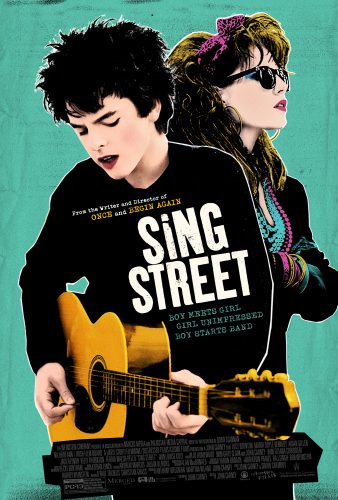 "Sing Street"
"Sing Street" is a warm-hearted common story of a boy falling for a girl told in the most musical spell bounding way.
The music of the film stands out because its original work pushes the narrative while bringing to life a pleasant story with compelling sound.
"The Witch"
Following a New England farm family in the 1630s, Robert Eggers' "The Witch", is a terrifying modern classic horror film, shot in a cinematically stunning fashion. The beautifully shot film is matched with a haunting soundtrack and chilling visuals.
"10 Cloverfield Lane"
This sleeper hit exceded its predecessor in every way. Almost out of nowhere the sequel to the cult classic was a bone chilling thriller with Mary Elizabeth Winstead and John Goodman.
"10 Cloverfield Lane" although unexpected was a film we didn't ask for but sure glad it delivered and excited for potential sequels.
"The Family Fang"
"The Family Fang" is a film that stands by itself in a delightfully-twisted way while showing the true meaning of a dysfunctional family.
Oscar-winner Christopher Walken was the best we've seen in years. Walken's desire for bizarre works of art seemed believable in his twisted no limit vision of ultimate avant-garde.