To resist #NoDAPL, more than protesting needs to be done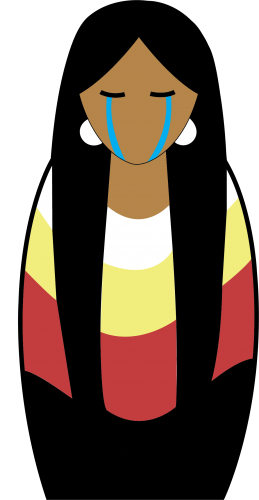 Within the first week of his presidency, Donald J. Trump has been signing a hefty amount of executive orders, one of which included an easement which ordered the Army Corps to continue with advancement of the Dakota Access Pipeline (DAPL).
Following several actions from the tail end of 2016, protesters have taken to the streets of Chicago to demonstrate their disapproval of the order.
While it is a good tool to increase visibility and awareness of various injustices, protesting is not the only action that should be taken to stop construction of DAPL. Direct action includes being critical of the ways people might not even know they are supporting the construction of DAPL.
Large banks, many of which DePaul students bank with, like Chase, Wells Fargo and PNC are all major investors of the DAPL. This raises questions about how students can possibly get involved with demanding the pipeline's construction be stopped.
One option, for starters, is divesting. This means students can make the active decision to switch to a bank that is not supporting the pipeline.
"When you're divesting from a bank you're not only divesting from the pipeline," senior Madeline Kranz said. "All these banks invest all their money in all kinds of companies, so you're also divesting from the prison industrial complex, from the school-to-prison pipeline, from etc, etc. We see what big money is doing and that's what big banks do."
DePaul students Kranz, Sarah María Ahmad and Admaira Román organized an event Thursday evening titled "What Do I Do About DAPL?: Training, Resources and Tools."
Some students, however, don't even know where to start making a real difference. Besides attending protests, DePaul students are looking for other ways to be a part of the change. Many decided to attend Decolonize DePaul's event for that reason alone.
"I attended tonight's event because I have found that, even though I feel like I am involved in politics and social justice because I keep myself educated on current events, I'm actually what you would call a Facebook activist," sophomore Bailley Leppert said. "With everything that has been happening, I've decided that it is essential for me to actually be involved, but I don't really know where to start or how to do that. "
The White House also removed the climate change section on their official website. Old, archived pages from the Obama Administration can be found online, but this only raises further questions about how the new administration is communicating issues and information to the general public.
"Scientists have to get their research reviewed by the White House just to publish it," Kranz said, speaking to the ridiculousness of the new administration. "The national parks were all just silenced when they tried to tweet about climate change. It's about silencing, which is colonization."
Students at the next Decolonize DePaul event will be encouraged to write letters to their state representatives. This is especially important because the Standing Rock Sioux tribe has vocalized that they need people to start leaving the camps and demand change from their own state governments. This is another proactive measure necessary besides protesting.
Because the order to advance constructive on the pipeline was mandated via executive order, it is still possible and very necessary to ask members of Congress to halt progress on the pipeline.
In addition, North Dakota police have been enforcing extreme amounts of violence on campers and protesters. The evening before Decolonize DePaul's event, TeleSUR reported that at least 76 people were arrested in a raid where armed police officers used bulldozers to destroy campsites, which have ruined sacred indigenous lands.
It's indigenous people who are at the center of this issue and they are being ignored, displaced and killed. DAPL directly violates reservation land that belongs to native peoples, dating back to a treaty from 1889.
"Maybe that'll be a thing again, but right now we are focusing on a different call to action," Ahmad said. "Intersectionality, is basically what this is. So, if you're not supporting (#NoDAPL), what are you doing?"