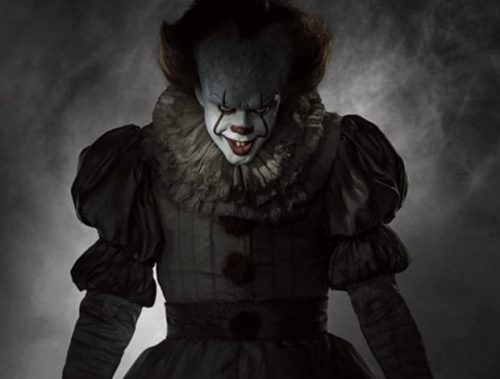 IT
Beloved Stephen King and Pennywise return to the big screen for another go around of "It" after the 1990 miniseries. Both projects are adapted from King's highly successful novel of the same name from 1986.
The anticipated film has acquired countless memes under its marketing campaign as horror lovers await the seven bullied friends who become terrorized by the shape-shifting entity known as the eponymous being. Taking place in the small town of Derry in the summer of 1989, The Loser's Club consists of seven teens, one being Finn Wolfhard of "Stranger Things," as they fight and resist the monster-like clown as he is the cause of the disappearance of dozens of other children in town.
"It" has been rumored to be slated for a two-part project. Although little has been communicated to the public, opening weekend will sure shed light on what the intended plans are for director Andy Muschietti and Warner Bros. Pictures. The coming-of-age film is estimated to reach the upper $60 million range. If that is achieved, "It" will perhaps break September horror records.
What Happened on Monday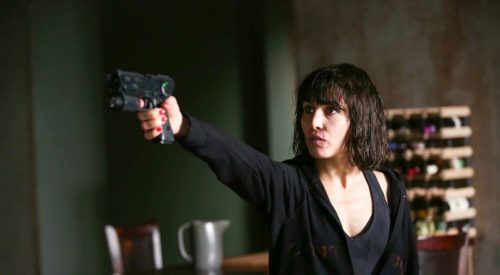 One of the more absurd storylines that is currently popular on Netflix is "What Happened to Monday," featuring Noomi Rapace seven times. Seven times as in she plays seven identical sisters in a futuristic world that is extremely over-populated.
Glenn Close is the government authority who has burdened the city with a one-child limit law. This is an enormous setback for the father of the septuplets, Willem Dafoe, as he creates a life for these seven siblings by naming them each day of the week, Monday, Tuesday and so on. Each sibling is instructed to leave their penthouse suite only on their given day. Tommy Wirkola helms the director's chair in this sci-fi/action conundrum after his egregious flop "Hansel and Gretel: Witch Hunters" that is somehow getting a sequel with him in charge once again.
The script – that has been in the works for over 10 years now — has quite the display of thrill that zigzags its way in and out of confusion. The real feat here, Rapace, concludes her greatest role since "The Girl with the Dragon Tattoo."