Five homeless DePaul students will now have a place they can call home. Depaul USA (sic) opened their first house where students without permanent housing will be able to live on six-month to one-year leases.
The Dax House, located in Pilsen one block west of the Dan Ryan Expressway, was leased to Depaul USA by the Providence of God church.
Depaul USA is currently working in six U.S. cities like St. Louis and New Orleans. With a national staff of only 50 people, most of their help comes from 500 volunteers and interns. In 2015, they affected the lives of thousands of homeless people by pairing 477 of them with host homes and by serving 77,400 meals.
While the national organization aims to help homeless people from all walks of life, the Dax Program is specifically geared towards helping at-risk DePaul students secure a roof over their heads.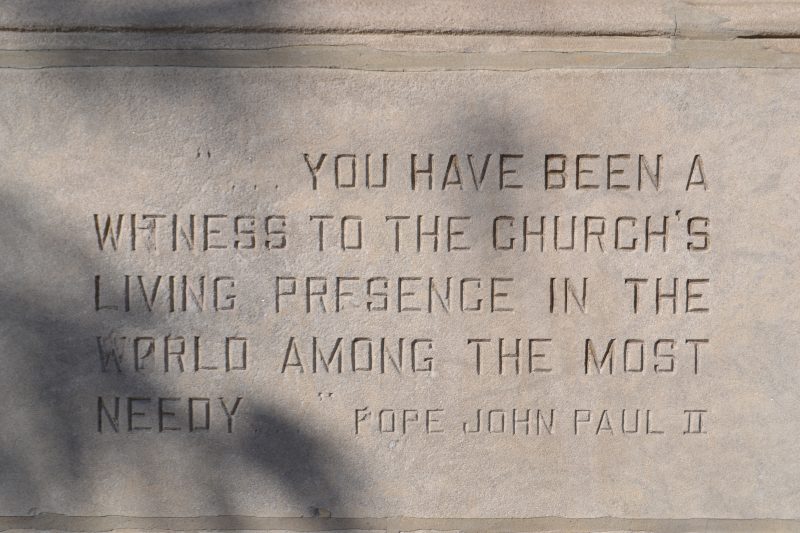 Before the Dax House was opened, Depaul USA relied on pairing the estimated 50 homeless students at DePaul with host homes – volunteers who would offer a room to the students. The host home program fulfilled its goal of providing housing, but Abe Morris, the director of the Chicago Dax Program, said it left the students feeling like they were being intrusive on their hosts' lives.
"After talking with some of the students who left the program, they felt like didn't have a place," Morris said. "They almost felt like they were being a burden on the families."
Anthony Lazwando, one of the first students to move into the Dax House, echoed the sentiment that he felt like he was being a bother to his hosts.
"I had a very random schedule," Lazwando said. "I didn't want to impose on people when I would come in at 3 a.m. from the gym or studying in the library. I didn't want anybody to think 'maybe this isn't working out.'"
Lazwando had a tumultuous journey before finding a home through Depaul USA. Due to domestic issues at home, he wasn't able to live there and couldn't afford to live in a dorm. Before being paired with a host home, he found himself in a dangerous situation.
"I moved into a bible house across the street from the Lincoln Park bookstore," Lazwando said. "One of my professors told me that the bible house was a Christian cult of missionary Koreans who try to convert DePaul students to try to get them to be missionaries and preach their gospel."
The professor encouraged him to make an appointment with Sr. Judy Warmbold, the program's coordinator. Depaul USA provided Lazwando with a dorm for the spring and summer of 2017 after he left the bible house.
Warmbold said the Dax program and its mission  is a truly religious calling.
"A young couple who offered up their home for the program said they were asking themselves, 'what is Jesus Christ calling me to do?'" Warmbold said in a video on Depaul USA's website. "For us, it's to help these students get their education so they can be on their feet and be successful in every aspect of their lives."
Morris' own experiences with financial instability in college almost ended his career before it even started. He doesn't see why money should be the only thing preventing these hardworking students from getting an education.
"I see these kids with 3.6 and 3.7 GPAs and someone tells them they can't continue school because they don't have money? That's not right," Morris said. "These are the doctors of the future who you could be kicking away."
The help that Depaul USA provides for the at-risk students is not limited to just putting a roof over their heads. They help out with the cost of meal plans and textbooks, and even bought Lazwando a bike to help him get around.
Without the financial assistance the organization provided for him, Lazwando said it would have taken him years longer to graduate.
"I figured out that I could only afford to take one class a quarter," Lazwando said. "If it weren't for Depaul USA, I would still be on that type of schedule."
Combatting homelessness has historically had a priority within the Vincentian community. Griffin Roberts, the founder and president of the DePaul Coalition for the Homeless, said that the Dax program is a continuation of that mission.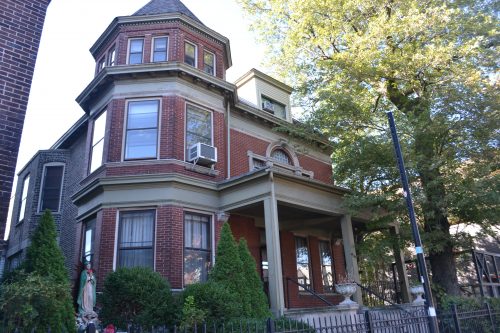 "The Vincentian community does well in their attempts to combat homelessness through direct service, education and advocacy," Roberts said.
Most students don't realize that some of their classmates might not know where they are going to sleep that night. In addition to providing housing, they are working to combat student homelessness by raising awareness of the problem within the DePaul community.
"We're in the preliminary stages of planning awareness days on campus which I think will really make headlines across the whole city," Morris said.
The Dax House houses five juniors and seniors plus Morris, who keeps an eye on things from his third-floor bedroom. The girls have the first floor and the guys live on the second. The back door opens up to a perfectly manicured yard complete with a luscious garden. Lazwando says it's the nicest place he's ever lived.
There are strict requirements that students hoping to get a spot in the house have to fulfill. Each student has to submit to a vetting process.
"(The students) all have to go through a background check and they all have to be employed at least 10 hours per week," Morris said. "We need grades to be at a certain point as well. We're looking for a 2.0 minimum GPA. But after all of that goes through, we award the housing on a first come, first serve basis."
While the first Dax House is a step in the right direction, Morris said they are already getting very close to being able to open up a second one.
"We're working on purchasing our own house, rather than leasing it from someone else like we're doing now," Morris said. "We've got some grants coming in that would allow us to open up that second house, which is something that some students really need."