DePaul cans women's volleyball coaching staff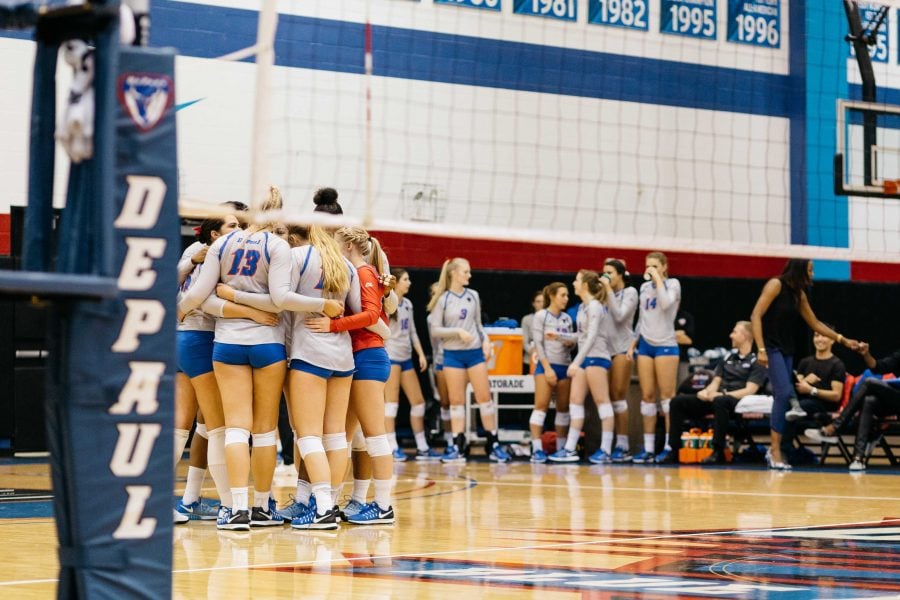 DePaul will begin a national search for a new women's volleyball coaching staff after moving on from head coach Nadia Edwards and assistant coaches Nicasio Paquiz Jr. and Arielle Wilson.
This decision was announced by DePaul Athletic Director Jean Lenti Ponsetto on Friday evening.
"We'd like to thank Nadia Edwards and her staff for their contributions to the DePaul volleyball program," said Ponsetto. "We are grateful for her service over the last eight seasons."
Edwards accumulated a 77-162 record across eight seasons at the helm of the DePaul women's volleyball program. In 2013, she led the Blue Demons to a 16-14 record which was the first winning record for the program since 2001. This season, the Blue Demons finished 8-22 and tied for last in the Big East Conference with a 2-16 record in conference.
Paquiz joined the Blue Demon program as an assistant coach in 2015 and was a volunteer assistant at DePaul in 2008 and 2009.
Wilson came to DePaul in 2016 as an assistant coach. She played collegiate volleyball at Penn State from 2007-2011 and had a six-year career in professional leagues in several different countries.