Music scene shaken by sexual abuse, some criticize friends of abusers for staying silent
In this post-#MeToo moment, when a formerly empowering pioneer such as Asia Argento is an alleged abuser as deplorable as Kevin Spacey, the line between allies and charlatans can be blurred almost to the point of erasure. Impostors, those specifically setting out to further a social movement in order to push themselves away from their own mistreatment of others, don't only reside in Hollywood. Two weeks ago in Chicago, news broke that hometown heroes and garage rockers The Orwells were accused of sexual assault and harassment in a damning Google Doc organized by women in the music scene. The document, entitled "Evidence of abuse, homophobia, and unacceptable behavior from members of the Orwells [sic]," featured screenshots of messages from band members and both named and anonymous testimonies from victims of sexual misconduct by members Mario Cuomo and twin brothers Henry and Grant Brinner. Discomforting and difficult to get through, the document is vast not only in its length at 40 pages, but also in the extent of abuse, spanning many years and even more women. According to the document, members would frequently target underage or barely-legal girls and women in the music scene, and the overarching commonality within the testimonies appears to be that many of those abused were fans, barely friends or even complete strangers.

But this document tackles mostly the band members themselves and their immediate friends, and this is not even close to touching the surface of full blame or accountability for the torment of the affected women. What has deeply bothered many in the community is the supposed lack of awareness by other local bands and friends of The Orwells. Most bands and friends, including Chicago band The Symposium, claimed ignorance to the abuse in their announcements on social media regarding the allegations. But it is difficult to find The Symposium's supposed apology valid because of Henry Brinner's status as acting drummer for The Symposium, while their apology claimed that he was never actually a member. They sided with the allies, as most bands did, in order to save their face. Frequent lies such as these undoubtedly prove that the surrounding bands care more for their own social status by parading as allies, when they are in fact charlatans of the Chicago music scene.
"Were the dudes in the music scene going to jeopardize anything about themselves if what they heard or didn't hear didn't happen to them?" said Madeleine Heuer, one of the creators of the document. "I don't think it necessarily would jeopardize their careers but more of a chance of jeopardizing friendships or changes in their social status."
Not all adjacent bands were as dismissive as The Symposium though. One of the first bands to distance themselves from The Orwells was Twin Peaks, who have played many shows and were previously friendly with them.
"We don't affiliate, condone or support anything about these dudes," said Twin Peaks member Jack Dolan in a tweet. "They have a lot to answer for."
Yet many women in the scene share that ideology with not only the accused but also those who stood idly by and unmoving as their bandmates and friends were sexually assaulting women. Even if their old friends do not affiliate with them anymore, it does not mean they did not know of the abuse.
"The Orwells have so much to explain, and they should obviously be held accountable," said one woman affected by The Orwells who wished to remain anonymous. "But I find it hard to believe that their friends didn't know anything like they're claiming. They have all played shows together and were friends. But I guess they decided that complacency was easier than admitting that their friends literally assault women."
When the abuse seemed to be at its height two years ago, a boy's club atmosphere took off within their friend group, and their friends benefitted off the band's success. The men thought of themselves as unstoppable rock stars; The band was signed to Atlantic Records (from which they have since been dropped), they had a song in an Apple commercial, and they were surrounded by women—a perfect situation for horny, apathetic men. Add frequent parties and alcohol to the mix, it is difficult to believe a situation in which their friends could actually claim ignorance to the assaults.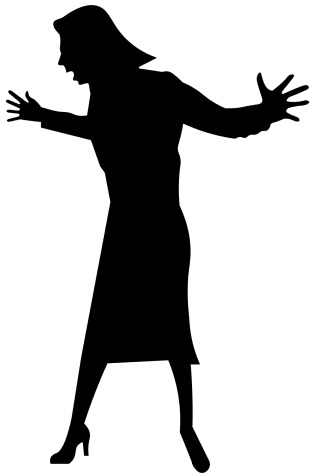 The Orwells and their friends, some of which were also accused of rape and misconduct in the document, saw rock stardom through the eyes of legends, like Jimmy
 Page and Iggy Pop who, back in the day, were notorious for sleeping with underage girls. The proof is in the document: In one text message conversation with Mario Cuomo, the sender reminded him that he has had sexual relations with 15-year-olds, and he responded with "at least they can [have sex] unlike someone," referring to the sender, who expressed that they could not see Cuomo that night since 
it was already past their curfew. The term "boy's club" remains applicable, as Cuomo readily acknowledged his interest in underage girls without consequence.
Without a doubt, The Orwells, adjacent bands and their friends sexually assaulted women. Thankfully, their careers have ended. Their next Chicago show at The Metro was cancelled, they have disbanded and their social lives have rightfully been taken from them. If they attempted to walk into a bar they once frequented, they would surely be greeted with ferocity and brutishness. But this doesn't cut it. Their friends, who stood by as their close friends ruined the lives of multiple women, should be punished just the same. Most of them simply refuse to admit their own wrongdoing and believe that by siding with the allies, their ignorance will be forgotten. The women in the scene hope this changes. Another creator of the document Alex Manley feels that still, after this dramatic upheaval of some Chicago staples, the voices that will make the biggest c
hange are the victims.
"As a community, we all have varying responsibilities to respond with care, support and respect when we hear about this [stuff]," said Alex Manley, another creator of the document. "It's hard enough to go through assault, but sadly, it's likely going to take the continued effort of victims and victims alone to continue leading efforts in holding predators [and enablers] accountable for their actions."
Hopefully, this can change. The social duty to speak out against abusers should not fall solely on those who may not have the heart to speak out. The friends who want to be allies can be by speaking out on their friends' sexual misconduct, in the music scene or otherwise.