A conversation with DePaul Title IX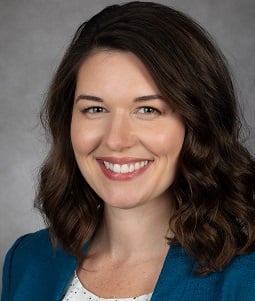 Jessica Landis, the Title IX coordinator at DePaul, spoke with The DePaulia to offer her perspective on a previous story published about the Title IX office. While our conversation with her shed light on some questions raised by the article, many remained unanswered.
While Landis was unable to comment on certain topics discussed in the story, like individual student testimony, she detailed concerns she had with the content of one of the testimonies laid out in the piece.
In the original article, a DePaul student we named Megan in order to protect her privacy detailed a negative experiences, she had with the Title IX office. In her testimony, she said that she reported a sexual assault by a fellow student in October 2018.
After reporting the assault directly to Title IX via their website, a man who claimed he worked with the Title IX office spoke with her assailant prior to meeting with her, and determined the case could not be taken seriously due to the fact that both students had been under the influence of alcohol.
"I felt very betrayed and honestly, stupid for even trying to report the assault," Megan said in the original article published on April 22.
Landis said that she has no knowledge of this incident, and that while she could not confirm or deny the student's testimony to be true, she wanted to acknowledge the fact that the Title IX office did not have anyone who identified as male employed at the time Megan made her report.
She also said that the experience is not what she perceives to be a typical experience with the office.
"It's not the way that we work with survivors or work with students in general," she said. "I would want to say that, our definition of consent—you cannot give consent if you are incapacitated by drugs or alcohol. So the response that Megan shared that she received — that's one reason it's concerning. The other part is just making sure that it's important to know that our staff who does this work — we receive trauma informed training, and there's always ways that we can do better." 
Landis said that it is not impossible for an accused student to be contacted by the Title IX investigator before the victim, but it is uncommon.
"I'm not gonna say it would never happen, right? Because I don't wanna imagine hypotheticals and then it's not accurate or – what we don't wanna do is set unrealistic expectations for someone, right?," Landis said. "Again, that's a scenario that I really have no information about except for what you shared with me and what was in The DePaulia article. So, I don't know the circumstances of that."
At this time, neither The DePaulia nor Title IX office can confirm whose employee the man Megan spoke to is. When asked if in the preliminary reporting phases whether a report made to the Title IX office might be directed elsewhere before or in lieu of a direct connection with the Title IX office itself, Landis indicated that there is a chance he could belong to another affiliated office.
"[The employee who connects with the student first] could potentially be someone else, depending on the nature of the report," she said. "So it could be Health Promotion and Wellness following up, it could be the Dean of Students Office following up, it could be me."
Landis confirmed that an example of this might be if she decides a report is "more fitted" to another office.
Another disparity The DePaulia asked Landis to expand on was in regard to a vast jump in anonymous reports of sexual violence detailed between the 2017 and 2018 Preventing Sexual Violence in Higher Education Act annual reports.
The reports showed a 548.5 percent increase in anonymous reports made between 2017 and 2018, as there were 33 anonymous reports made in 2017 and 214 in 2018.
When asked what accounts for this large jump in numbers, Landis said that the office was able to "find some additional information from University Counseling Services, which is one of our confidential resources." She was not able to confirm how that information was found.
"Because I wasn't the person having those conversations the year before, I don't know the answer to that," Landis said. "I can just tell you when I worked with University Counseling Services this year, and we were having those conversations, we were able to find that information."
Another aspect of the Title IX story that The DePaulia asked Landis to comment on related to an incident while Landis was deputy Title IX coordinator at Loyola University. The original article, published by The Loyola Phoenix, detailed a situation where Landis did not inform a student reporting an assault of her ability to give her testimony via a written report, as opposed to an oral report.
While she did not directly address whether students are told upfront that there are multiple methods by which they can report, Landis said that students are able to report in any way they are comfortable and that she is not generally in charge of making students aware of those rights.
"Our goal with survivors is to do whatever they are most comfortable doing and sharing the information," she said. "…I'm not the person having that conversation typically, but those are the options that students have available."
Landis said she took issue with the way Title IX and Health Promotion and Wellness (HPW) are described in the story, explaining that she felt that it pitted the Title IX office against HPW.
"I think every survivor has a different set of needs, right? And the role that HPW plays and the role that Title IX plays — we each have unique roles to play, and then sometimes those roles overlap," she said "And so sometimes, students will find that what they need is a better fit with Health Promotion and Wellness. Maybe they don't want the university involved, maybe they just really wanna talk to someone confidentially — have a place to process and get connected with resources."
Despite the fact that some questions remain unanswered, Landis indicated that she wanted to keep the issue of sexual violence at the forefront of the conversation at DePaul.