Jason Hill under fire after letter to Thunberg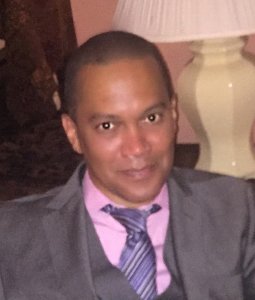 Philosophy professor Jason D. Hill wrote an open letter to environmental activist Greta Thunberg last week, calling her morals misaligned with the natural path of climate. The open letter was published in FrontPage Magazine, an online magazine funded by the David Horowitz Freedom Center, a conservative foundation that the Southern Poverty Law Center deems "anti-immigrant" and "anti-Muslim." Thunberg, a Swedish teenager, made headlines last month when she spoke at the UN Climate Action Summit.
In Hill's letter, he criticizes Thunberg for misunderstanding the civilized and technological era she lives in, which he notes was created by his generation and generations before him. Hill then comments on a young person's inherent inability to produce because of their age, all the while assuming Thunberg is an adult.
"Here is a hard truth to ponder, Greta: if the great producers of this world whom you excoriate were to withdraw their productivity, wealth and talents—in short—their minds from the world today, your generation would simply perish," Hill wrote. "Why? Because as children you have done nothing as yet, with your lives besides being born."
Hill came under fire in Spring Quarter of 2019 because of an article he penned in The Federalist that many alleged was hurtful and Islamophobic. The DePaulia reported in April 2019 that Hill's article called for the "moral right of Israel" to annex the West Bank, which the campus Students for Justice in Palestine called "ethnic cleansing of the region."
The university's Faculty Council voted to condemn the contents of Hill's article in The Federalist but supported his academic freedom. This received mixed reactions from students, with some praising how the Faculty Council reacted while others thought the decision was not enough.
Hill is not employed by the David Horowitz Freedom Center — but "an independent journalist, scholar, philosopher," in his own words. He was also named the Center's Shillman Journalism Fellow of FrontPage. The position has "expanded and deepened and the coverage of current events" in the magazine, according to its website.
In the FrontPage article, Hill stirred up enough controversy to land an article about the topic in the Chicago Sun-Times. The reporters spoke with youth climate change activists, many who idolize Thunberg, and they have condemned him for the article's contents.
"I wrote the article because, one, I am concerned at the degree to which adults are ceding moral responsibility to children," Hill told The DePaulia. "It's the age of deference to children when children are in need of moral guidance and leaders from adults."
Regardless of the controversy, Hill hopes that with more nuanced and deeper understanding of industrial growth and its benefits, the younger generation can see and appreciate what has been given to them by their elders.
"Do not demonize the very means of your survival," Hill said. "Change takes time, concession […] occur not by arrogantly telling off world leaders — but working with them — not some revolution as Greta claims but [reform].
View Comments (25)