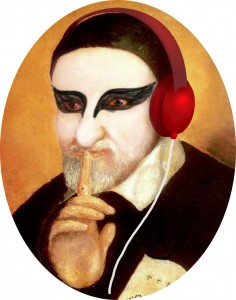 In this world, there is only one concretely perfect nugget of human creativity and inspiration: Piotyr Tchaikovsky's "Swan Lake." It tells the story of a young woman who gets turned into an actual swan who (spoiler alert) kills herself because another, evil swan/girl hybrid swoops in to steal her man. And so, to honor this magnum opus dedicated to illicit bestiality, we have curated the six most gratifying movements of Tchaikovsky's masterpiece. You should never listen to "Swan Lake" out of order, but we must make exceptions for this six-movement playlist. Also the photos have nothing to do with the movements, we just like "Black Swan." A lot.
1. Act I (scene 2) Danse de petits Cygnes
Swans are quite possibly the worst. Ever. They hiss. They spit. They're horrifying. This particular movement elicits images of a small group of young avian derelicts, sneaking about at night doing what I can only assume are unspeakable crimes. These are the bad-boy swans. The kind of swans you wouldn't bring home to mom and dad swan.
2. Act I (scene 2) Scene Finale
This isn't the first time the main theme is introduced, but it's the first time it's introduced the best. It's slow and creepy at first, because you know evil's coming. And then builds to epic levels, this is when you start flapping your arm-wings.
3. Act II Scene
So this starts all innocent like some crazy stuff itsn't about to go down, but then you hear the trumpets about a minute in and you KNOW they're announcing Odile and it's about to get real.
4. Act II Danse Espagnole
This movement comes in towards the middle of the second act, which statistically speaking is right about the time that most middle aged men begin to fall asleep at these sort of things. I can only guess that Tchaikovsky had the wherewithal to understand this, which explains why he would put such a poblano pepper of a movement in the middle of his most beautiful creation.
5. Act II Grand Pas de deux Coda
This is one of those pieces of music that gets stuck in your head and you're totally cool with it. As a note, at this point in the ballet the evil twin swan/girl hybrid has stolen the heart of the prince and as celebration pirouettes for roughly thirty years. Okay, it's more like a full minute and a half, but that's a really long time to be spinning on your toenails.
6. Act III Scene finale
Obviously the finale of the most perfect piece of music ever has to be next levels of amazing, and it is. The theme returns, but this time in a different, more ominous key — nothing good is to come. It's not because Odette kills herself. A good time for this movement: parties to scare everyone away, or at the end of a long studying session. It will get you really pumped to finish your paper and at the end you can furiously shut your laptop and yell, "It was perfect, I was perfect" to the entire library and run out. Flapping of arm-wings optional. Stomach puncture from mirror shard also optional.