Chicago fusion restaurants give traditional meals a twist with unexpected flavor profiles
The Chicago restaurant scene offers unique options that encompass flavors from countries around the world. 
For foodies, restaurateurs and home-cookers alike, restaurants such as Kimski and Big & Littles offer new and interesting options that excite your taste buds at a modest price. Perfect for a casual night out, their flavors have the potential to satisfy any craving, without requiring those long, painful wait hours or reservations that we try so hard to avoid.
These restaurants, though both unique in their flavors and atmosphere, share the term "fusion" as the main description for their cuisine. The word "fusion" is one that has remained fairly controversial throughout the dynamic food culture, especially in a major city like Chicago, where access to cuisines from around the world are a train or bus ride away. The debate over modernized forms of "fusing" foods of different cultures has countless arguments on either side.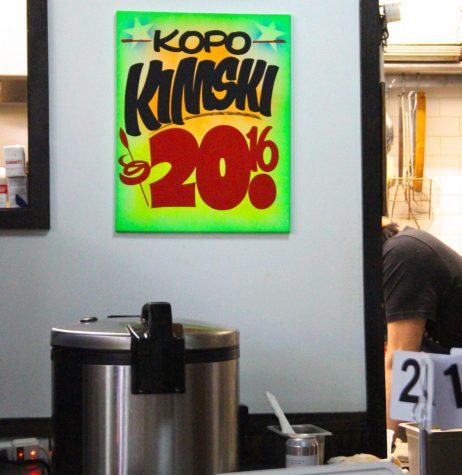 On one side, the mixing of certain foods has the potential to have historical implications that, to some, represent cultural exploitation, "Americanization" and "white-washing" of certain traditional culinary practices. How the food is prepared and who it is prepared by often play a major role in how consumers make conscious decisions in choosing where to eat and spend their money.
The modern practice of meshing foods of different cultures also has the potential to break barriers of tradition and represent multiculturalism in an original way. When cooked thoughtfully, fusion dishes can teach us about a world of flavors that may otherwise never have been used in the same kitchen, let alone the same dish.
"Some of the best cuisines have been developed over the years of mixing cultures in experimental dishes," said foodie and lover of cooking, Jyoti Lazzaro. "I'm just not okay with taking thousand-year-old traditional recipes and completely transforming them to adjust to the American palette."
Kimski, owned by brothers Mike and Ed Marszewski, is a Polish-Korean restaurant in Bridgeport that perfectly blends the traditional dishes of both of their parents' cultures in a casual, street-food, first come, first served seating type of joint. The uncommon combination of Asian and Eastern-European flavors into dishes like scallion potato pancakes with kimchi and smoked soy sauce or their rice cakes with toppings like sweet and sour chili sauce and kapusta, are mixtures of flavors that make Kimski so genuine and unique in their concept.
Gary Strauss, an owner of Big & Littles restaurant, has watched his business grow rapidly since its opening in 2009. Their menu, described as the outcome of trial and error by Strauss and his business partner, chef Tony D'Alessandro, is a representation of the flavors they enjoy most.
"We felt that there was a void in the city where people were looking for good food but weren't interested in sitting at a table with a white tablecloth," said Strauss, "We made quality food at a good price but we served it in a red plastic basket with wax paper."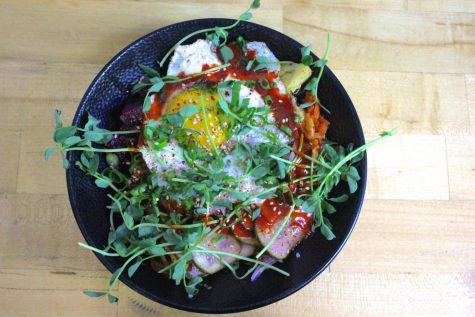 With menu items ranging from burgers with a Greek twist to Hawaiian or Japanese-inspired tacos to foie gras and fries, there is no method to their menu's madness.
"We didn't just want to be known for one thing, we wanted to make lots of stuff and make it all good," said Strauss. "What we learned was that people didn't mind eating foie gras with plastic utensils as long as they felt the price was worth the quality of the food and that they had won in the deal."
Alex Lopez, a Chicago native, grew up cooking traditional Mexican dishes at home with his father. Though he was raised eating foods cooked by his parents and the many generations before them, he sees both the value and the harm in the mixing of foods from around the world.
"In the case of fusion restaurants, there is a space for combining flavors, and by extension, cultures," Lopez said. "I think when a restaurant remains authentic to both cuisines, a delicious dish can be made and enjoyed by any and all clients. However, I think there's a problem when a restaurant can be disingenuous to the culture by homogenizing certain dishes and displaying it as 'the culture.'"