College cuisine — Tasty food on a tight budget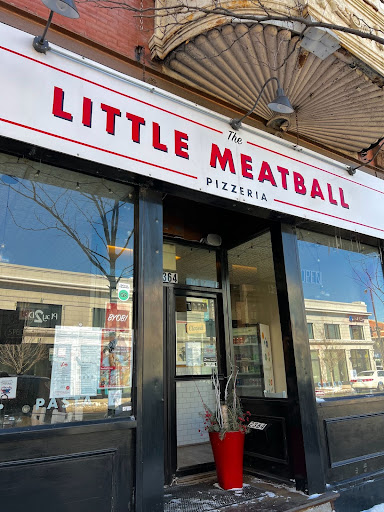 Nothing compares to living in Chicago on a college student's tight budget. Many students have found themselves unable to cook due to a lack of time or energy, and the dining hall becomes repetitive throughout the year. Even if you aren't a student, you can rely on college campuses to have a variety of terrific restaurants with menus that aren't outrageously priced. Given the high cost of living in Chicago, where can you find great meals at a reasonable price?
DePaul sophomore Emily Figueroa finds it difficult to make an effort to cook after long days. "I'm not a big fan of cooking, even though living on my own has forced me to put in more effort," Figueroa said. "Going out to eat is convenient when my days are busy with getting to work right after class or after attending a class after a stressful week."
As a college student, you will find yourself spending more time making decisions rather than overspending when you are on a budget. However, being a student comes with perks, and Chicago offers discounted meals that you should take advantage of.
"The Little Meatball is my favorite because not only is the food tasty, but they also provide student discounts," Figueroa said. "They also have weekly specials, their meals are filling and they have excellent customer service."
The Little Meatball 
2364 N. Lincoln Ave., Chicago, IL 60614
The Little Meatball Pizzeria in Lincoln Park is a restaurant that serves fresh and premium Italian food for lunch and dinner. Their menu offers a vast variety of options, including pizzas, pastas, calzones and sandwiches. Their prices range from $4 to $28, with the little meatball deep dish being the most expensive. Their restaurant provides a clean and fresh environment with a friendly face every time you visit, as well as a weekly special board inside the restaurant. But don't forget to bring your student ID to receive a 15 percent discount on your meal. In addition, they provide dine-in, take-out and no-contact delivery.
DePaul freshman Parin Sensenbrenner finds herself going out to eat when she needs a change of pace in the dining hall. "Most of the time when I go out to eat it is to try something new,"  Sensenbrenner said. "I love Velvet Taco, they have the most delicious tacos in the neighborhood and if you have the TooGoodToGo app, you can get a surprise dinner bag worth up to $18 for $5 at the end of the night."
Velvet Taco 
2309 N. Lincoln Ave., Chicago, IL 60614
Velvet Taco has three locations in Chicago: Gold Coast, Fulton Market and Lincoln Park. Velvet Taco offers a diverse selection of tacos, including vegetarian alternatives. They serve chicken, pork, shrimp and a number of other options, as well as a tasty weekly taco feature (WTF). Their prices are relatively affordable, with each taco costing between $4 to $5. Velvet taco offers a vibrant and colorful setting, plenty of seating and a fantastic atmosphere. They provide dine-in, take-out and no-contact delivery options.
The TooGoodToGo is a free app that allows you to buy unsold food from top restaurants at lunchtime or the end of service to keep it from being thrown away. This means you get high-quality food at a low cost while also helping the environment. This app is available on the app store as well as Google Play.
These meals are all suited for a quick grab-and-go meal, but what about a group of friends on a budget who want to try something new together? We've got your back!
Sushi Payce
1417 W. Fullerton Ave., Chicago, IL 60614
Sushi Payce is a new restaurant in Lincoln Park that offers a premium all-you-can-eat sushi menu for lunch and dinner. All customers have a two-hour limit for all-you-can-eat service, and the entire group must purchase the same menu for $22.99 per person. They offer a large range of appetizers, soups and salads, poke, sushi and many other items to list. They are currently available for dine-in, take-out and no-contact delivery.
"Sushi Payce offers an all-you-can-eat lunch, which makes it appealing to visit with a group of friends," Figueroa said. "They're new to Lincoln Park, and their sushi boat is excellent."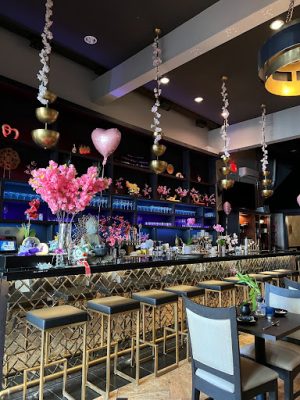 Trying new things is what college is all about. Each of these locations offers a unique atmosphere with wonderful affordable food, why wouldn't you want to check it out?
DePaul sophomore Jaylen Johnson is a commuter student and eats out almost five times a week because the dining hall can feel tiresome. "I eat out because I'm not the type of person who wants to eat the same thing all the time; I enjoy trying new foods, so I take advantage of every opportunity to do so," Johnson said.
Being in college might be overwhelming on its own, but don't feel as if you can't branch out from the dining hall or your usual routine because Chicago has many affordable options. It is possible to be a college student on a budget and enjoy some delicious meals in the city, and it is normal to reward yourself after a stressful week of hard work.