SGA focuses on community with second annual Queer Prom
After a long night of work, SGA senator for LGBTQ+ students junior Evan Mueller wanted nothing more than to go home and sleep it off. Instead Mueller found himself in the middle of a packed dance floor, shoulder to shoulder with eager attendees dancing alongside colorful lights and festive decorations. 
Encouraged by his roommate, Mueller stumbled his way into DePaul's Queer Prom. Energized by the setting in front of him, Mueller was now content to party all night long, alongside a community that embraced him with acceptance. 
"It truly felt like a prom but it also felt bigger than that," Mueller said. "What I, and each attendee, felt the most during Queer Prom was its atmosphere of support and pride that united us all in that room. [It] was a celebration of who we are and our perseverance in the face of LGBTQ+ struggles across the world."
Student Government Association (SGA) publicly announced this year's Queer Prom at their general body meeting on Jan. 5. The event hosted by SGA in partnership with the Office of Student Involvement and the LBGTQIA+ Resource Center will be held on Jan. 20 at the Lincoln Park Student Center in Room 120 AB from 7-10 p.m.
"I haven't been to a queer prom before, but I'm very excited and grateful that SGA is the organization that does it," SGA chief of staff senior Kellen Brown said. "It gives us an opportunity to really connect with the student body and gives us a chance to put on a big event that we didn't used to have."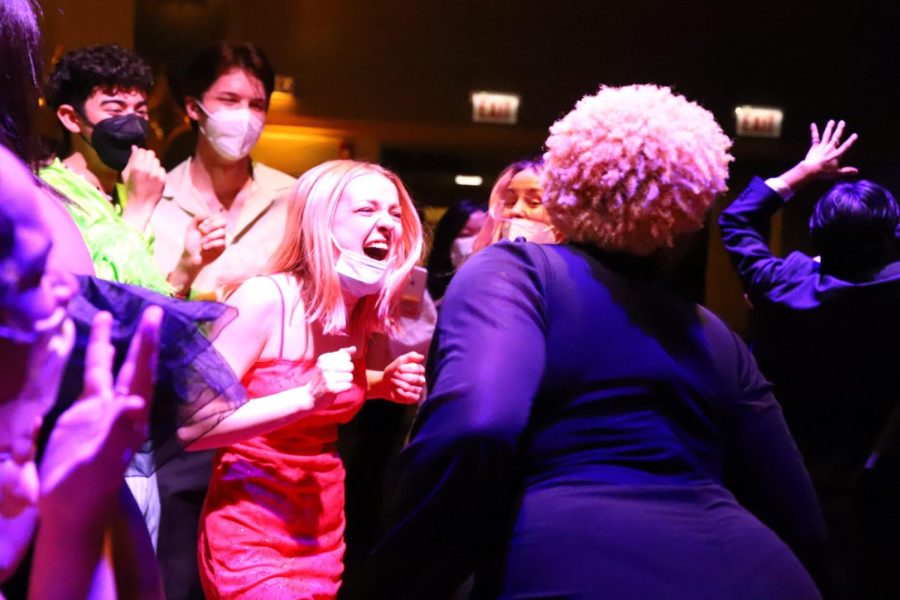 The goal of the dance is to turn a traditionally heteronormative experience, a high school prom, into a safe space for all individuals to express themselves and connect with each other. SGA vice president junior Magoli Garcia believes continuing to have identity-based events outside of expected times like Pride month is important in recognizing diversity at DePaul.
"As someone who is a part of the community, it's vital to have a space to celebrate ourselves," Garcia said. "Being a student and having students from across the nation and world coming here to continue their education, there's a strong importance in being a found community and found family."
This marks the second year SGA is hosting the prom and the first one without restrictive Covid-19 guidelines. The in-person event was started by former SGA senator for LGBTQ+ students Riley Reed and is being carried on by current SGA senator for LGBTQ+ students junior Evan Mueller. He helped secure the event's budget through SGA and contributed to its overall planning. 
"It's definitely an honor to run an event that will bring the same feelings of community and pride I had last year," Mueller said. "Knowing I can bring this experience to others and see it ideally continue for years and years, it's just a great feeling to be a part of that."
SGA president and DePaul senior Kevin Holechko believes events like the Queer Prom help the student body connect with SGA past the policies and big ideas they promote. He hopes the success of this event encourages the organization's members to focus on issues that students face everyday, creating smaller, but still meaningful, change.
"[For] the people in SGA's cabinet, there's only so many of them and they only have so many hours," Holechko said. "It's really a push to get our senators involved and actively engaged with the DePaul community rather than engaging passively and being more reactionary." 
Mueller hopes to see momentum for similar future events come from this year's Queer Prom by creating a community dedicated to change and acceptance. He wants to highlight how integral the queer community is to DePaul and continues to advocate for them through SGA. 
"I remember going to last year's Queer Prom and I didn't realize how much I, not necessarily needed that experience, but wanted it," Mueller said. "It's a great celebration of our identity and who we are."