Little Village seeks to house migrants instead of Woodlawn
As the city continues to work to get 250 migrants housed in Woodlawn's former Wadsworth Elementary School, the Little Village Community Council pushes to have migrants moved to its neighborhood at a community meeting between Woodlawn and Little Village on Friday, Feb. 3. 
"When the mayor made the decision to put them in Woodlawn, we understood that there [were] certain issues that needed to be put in place before they made that decision," said Baltazar Enriquez, president of the Little Village Community Council. 
Woodlawn, a neighborhood that is 82% Black and non-Hispanic, is already suffering from disinvestment. Of over 26,000 residents, 40% live under the poverty line. 
Alderman Jeanette Taylor of Chicago's 20th Ward (including Woodlawn) could not be reached for comment.
"When the mayor made the decision of putting them in Woodlawn, it was a tactic to divide both neighborhoods, to pit us against each other," Enriquez said. "But we're not here to go against each other. We're here because just like in Little Village and Woodlawn there's a high number of homicides, there's a gang problem, our schools [are] overpopulated. We don't have the resources that some neighborhoods do … So add[ing] on another layer of problems to Woodlawn, that's the wrong thing to do."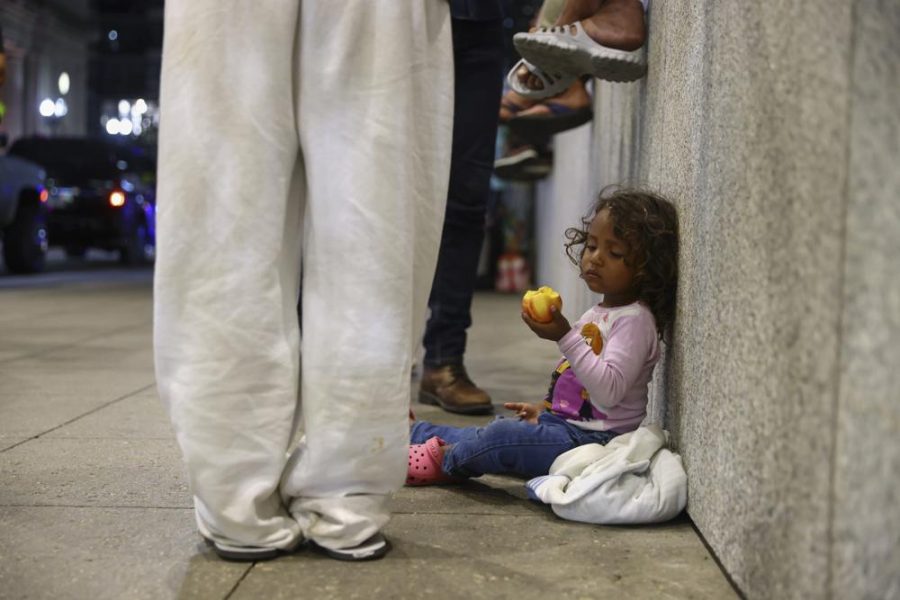 In Little Village, 35% of residents live below the poverty line.
"I did an internship in Woodlawn … [and] the nonprofit that I interned for was working to help people get jobs, [but] there are still a lot of people there who are struggling to get jobs there, so it seems weird that if they're [the city] is going to put migrants there, that they would start them there [Woodlawn]," DePaul junior Jana Kunz said. 
Little Village has a strong history of a community built by and for immigrants, according to Enriquez. 
"We've been doing this since 1967, we have fifty years of experience," he said. "We don't need the Mayor to tell us what to do, we are [going to] tell her what to do. We wanted to make sure those migrants were safe, that they understood their language, that they were able to adapt right away." 
Little Village has an immigrant population of 39%, and an estimated 25% are undocumented. 
"If there's a community that wants to support these people because they've gone through either similar experiences or they have the connections that can help these people get on their feet, I think that they should be allowed to take care of these people," said DePaul student Tessyi Dewhurst.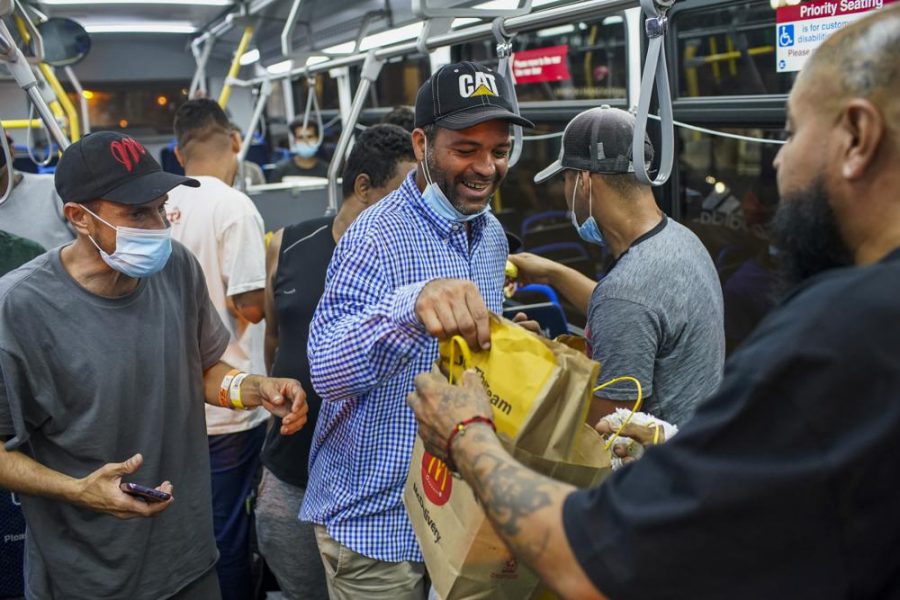 Little Village Community Council is working to get food and provisions to migrant persons, and previously provided them with used clothing until the city told them to stop, according to  Enriquez.
"They [the city] told us that they didn't want us to be giving the refugees anymore clothing or used items because [they] might have bed bugs," Enriquez said. "And I said, well we have a team of people who go through the clothing, who inspect them, who go through them, and we make sure that the things we give them don't have bedbugs. They said that they didn't have the team or the resources to go through them." 
The lack of communication and outreach by the mayor's office has been frustrating to the activists, who have experience working with immigrants.
 "The mayor's just looking for excuses not to work with grassroots organizations," Enriquez said. "There are organizations in Little Village and [the] city that receive funding from the mayor, but with strings attached." 
The Little Village Community Council is putting together "survival packages" for migrants who recently arrived. These packages include three pairs of new underwear or boxers, socks, and T-shirts. Students or community members who want to contribute can drop items off at the Little Village Community Council, 3610 W 26th St. They are open Monday, Tuesday, Thursday and Friday from 11 a.m. to 5 p.m.