Los centros culturales de DePaul recibieron un aumento de financiación de $100,000 por parte de Office of Student Involvement (OSI) en julio, que se utilizará para invertir en la programación actual y futura de los estudiantes, según el director asociado del centro cultural.
Cada centro cultural, que incluye el Latinx Cultural Center (LCC), el Black Cultural Center (BCC), el LGQBTQIA+ Resource Center y el Asian Pacific Islander Desi American (APIDA) Cultural Center ), recibirá $25,000 cada uno.
Jane Baron, directora asociada de los cuatro centros culturales de la universidad, dijo que los centros solían estar bajo OMSS. Sin embargo, ahora operarán como una entidad independiente en lugar de seguir la misión de OMSS, que se enfoca en mejorar las tasas de retención de estudiantes de color.
A finales de mayo, Baron se enteró que OMSS recibiría cortes presupuestarios como resultado del déficit presupuestario de $56.5 millones de dólares de la universidad en marzo de 2023. Aún no está claro cuánto dinero se recortó de OMSS.
Cuando se le preguntó si prevé que la universidad reduzca el presupuesto de los centros culturales, Baron dijo: "Es una buena pregunta a la que no tengo respuesta".
Dadas las reducciones presupuestarias de la universidad, esto generó conversaciones en julio entre los líderes de OMSS y OSI sobre dónde "encajarían" los centros culturales, dijo Baron.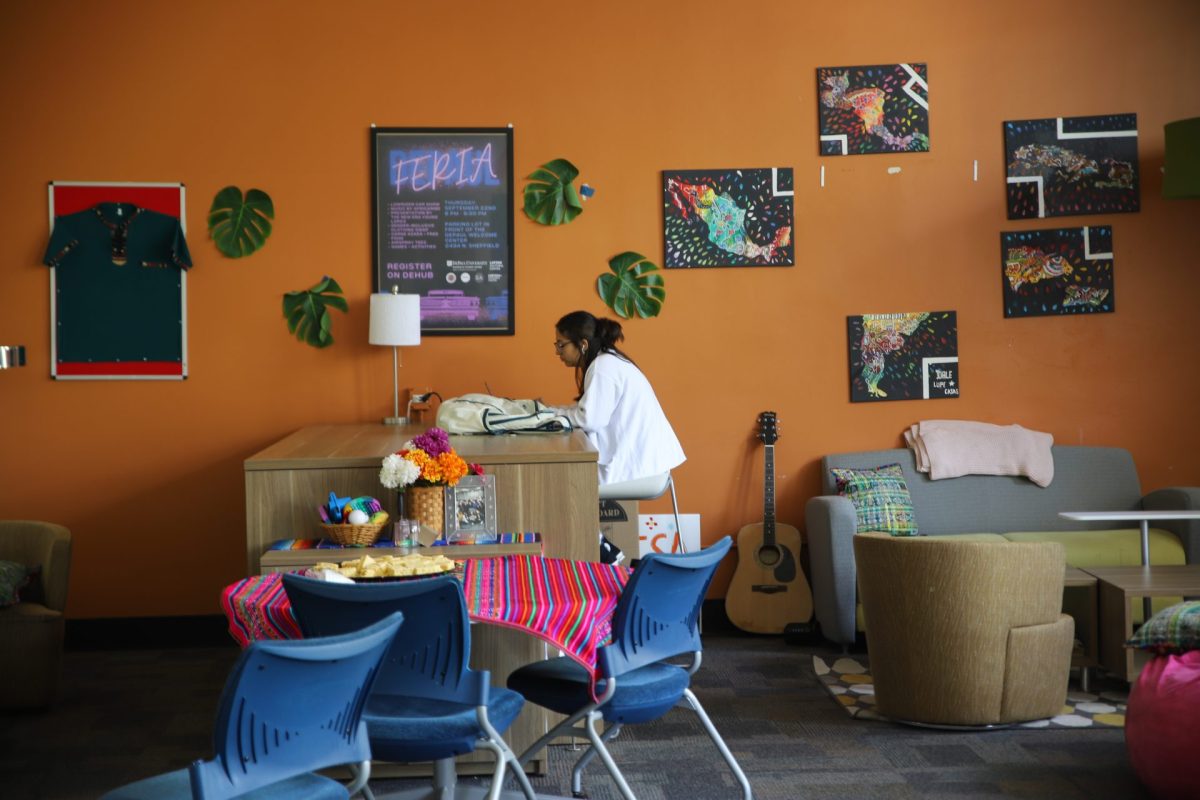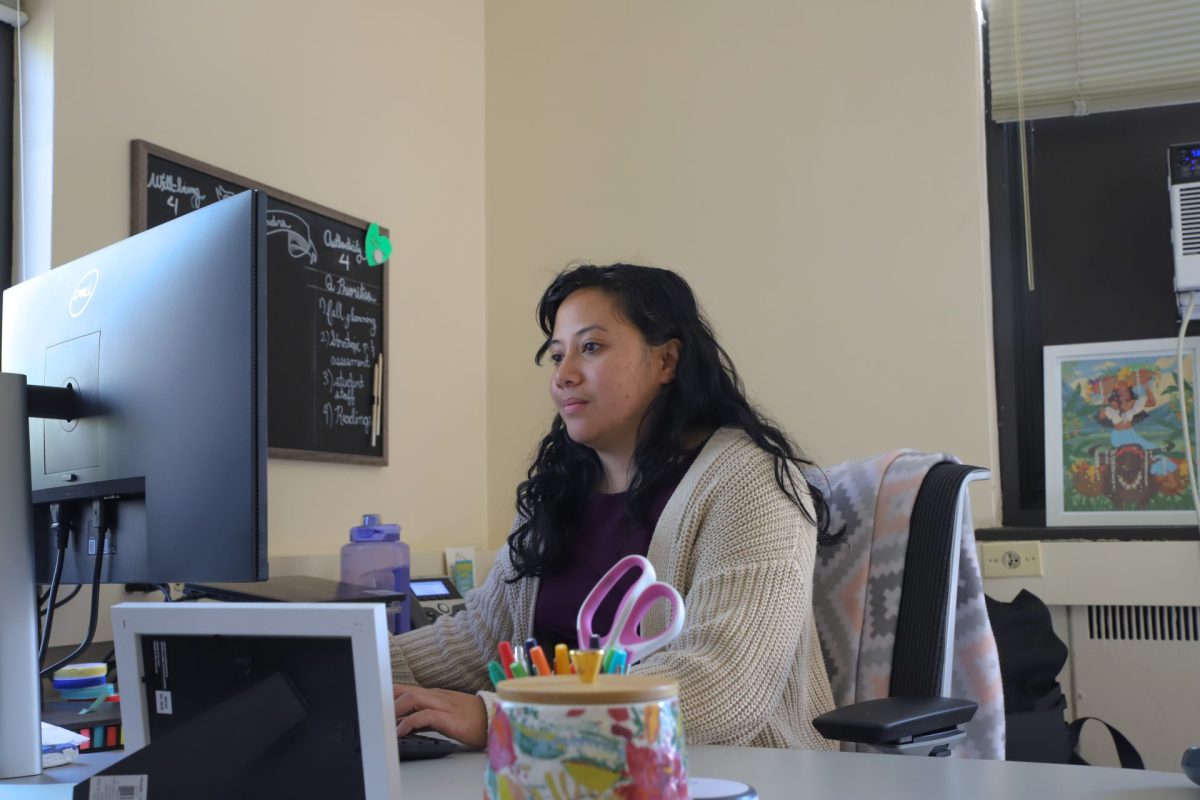 "Este año, los coordinadores tienen mucho en mente sobre cómo podemos usar el presupuesto y eso incluye poder financiar nuevos programas", dijo Baron.
El año pasado, los centros culturales tuvieron que "negociar prioridades" debido a menos recursos y ahora quieren hacer que los programas actuales sean "más visibles y un poco más grandes", dijo Barón.
Ashley Jackson-Williams, directora de Academic Continuity and Engagement, dijo que OMSS y los centros culturales no se han "separado", sino que se han "reajustado" para asegurarse de que están satisfaciendo las necesidades de los estudiantes.
"Gran parte de la razón por la que nos movieron a OSI es para elevar la visión de los centros culturales y de recursos, para asegurarnos de que la gente sepa dónde están", dijo Baron.
La oficina de OMSS continuará ofreciendo la misma cantidad de eventos, oportunidades de becas, apoyo a estudiantes indocumentados y más recursos a los estudiantes, dijo Jackson-Williams.
Los centros culturales "se centrarán más en programas y en la creación de un sentido de pertenencia y comunidad con los estudiantes", dijo Baron.
Pero Baron dijo que tenía "sentimientos encontrados" sobre el hecho de que los centros culturales ya no trabajen bajo de OMSS.
"OMSS fue una comunidad para todos nosotros, especialmente porque somos personal de color. Separarnos de una unidad fue realmente difícil", dijo Baron.
El hecho de que los centros culturales ya no operan bajo de OMSS ha dificultado la colaboración entre el personal y los estudiantes, dijo.
"Siempre estuvo en el plan [de los centros culturales] separarse de OMSS", dijo Baron. Sin embargo, los recortes presupuestarios y la partida de personal en los últimos meses aceleraron el proceso, dijo Baron.
"Simplemente llegó mucho más rápido de lo que anticipé", dijo.
El presidente de DePaul, Robert L. Manuel, anunció a principios de agosto que "para cerrar la brecha fiscal presupuestaria del  2024, un total de 15 de nuestros 1,300 miembros del personal de tiempo completo han dejado la universidad a través de reducciones de la fuerza laboral".
A lo largo del verano, otros miembros del personal y profesores de la Universidad DePaul se fueron, incluida la coordinadora anterior del LCC, Mariela Aranda. Aranda no pudo ser contactada para comentar si su partida estaba relacionada con los recortes presupuestarios.
Aranda trabajó como Gerente de Programas del LCC durante tres años y antes trabajó a tiempo parcial como Community Service Scholars Program Coordinator.
"Todos apreciábamos el hecho de que ella abogaba tanto, especialmente por las actividades estudiantiles, por la representación, especialmente porque, ya sabes, estamos en una institución predominantemente blanca", dijo Jessica Soriano-Villada, estudiante de DePaul.
Cuando Aranda hizo el anuncio final en agosto, Soriano-Villada dijo: "fue la noticia más triste".
Angelina Alvarez, una estudiante de DePaul que comenzó a trabajar en el LCC este mes, creó el  Native American and Indigenous Student Association este año y utiliza el LCC para sus reuniones del club.
Baron también está en proceso de encontrar un nuevo coordinador del LCC, que comenzó el 15 de septiembre. El objetivo es ocupar el puesto antes de mediados de octubre, dijo Baron.
"En una institución predominantemente blanca, los estudiantes necesitan representación", dijo Soriano-Villada. "Necesitan voces. Los centros culturales y de recursos son como ese espacio seguro para ellos, esa base, por así decirlo, para comenzar a abogar".
Pueden acceder a los centros culturales en el edificio O'Connell Hall en el campus de Lincoln Park de DePaul.