White Sox fans are eager to leave behind a detrimental year as the baseball season comes to an end. With a second consecutive playoff miss looming, what was once a hopeful season is now one they would rather forget.
"They had such high expectations two years ago. Last season, people thought it was a fluke, but this season, the same results," DePaul junior Ethan Baca said.
The unfolding narrative has been defined by a series of attention-grabbing headlines, including a difficult 7-21 start prompted by a 10-game losing streak in April, the exit of two long-tenured executives and an incident involving gunshots at Guaranteed Rate Field.
"I just don't think it was a well-constructed team," Scott Merkin, the White Sox beat writer for MLB.com, said. "I've covered this team for 21 years and thought last year was pretty much the worst situation I covered, not the worst team, but because there were so many expectations in this competitive window of the rebuild. It was a bad season – and this season was even worse."
Following yet another season marked by disappointment, owner Jerry Reinsdorf made the decision to revamp the team's leadership, relieving both general manager Rick Hahn and executive vice president Kenny Williams from their duties in the front office on Aug. 23.
One of the most widely debated decisions was Reinsdorf allowing both Hahn and Williams to collaborate on roster decisions at the trade deadline. The front office traded away starting pitchers Lucas Giolito and Lance Lynn, along with power hitter Jake Burger, only to dismiss both executives a few weeks later and promote assistant general manager Chris Getz.
"The timing was just bizarre," Fansided Sports News White Sox writer Mitchell Kaminski said of the firings. "If you're going to let [Hahn] make all the moves, then why are you firing him right after? It made no sense because those are significant moves that impact the future of the organization."
The White Sox attempts at rebuilding haven't gone as planned, yielding just two playoff appearances in the last decade. This could be seen as one of several factors contributing to the departures of Williams and Hahn, amid rumors of differences in their vision for the organization's best interests.
"The rumors and gossip is that it got really bad," Josh Nelson, host of the Sox Machine Podcast, said of the relationship between Hahn and Williams. "Jerry [Reinsdorf] was talking to employees and there is some type of impression that it was getting really difficult to work under this type of environment, not knowing what the clear initiative was because they weren't on the same page."
Given the extent of the issues in the front office, it wasn't a major shock to fans that Reinsdorf decided to make sweeping changes. However, what raised eyebrows among many was the timing and choice not to consider external candidates, while instead sticking with an in-house approach.
"I'm not very optimistic about the hire," Kaminski said. "I think fans are rightfully upset and it's another typical White Sox move where he [Reinsdorf] thinks doing this will make it go quicker and get them back into contention when it's really going to just cause more problems down the road."
Getz has spent the last seven years overseeing the White Sox's minor-league operations and player development. He has also held the position of assistant general manager for the past three years. Prior to this, Getz contributed to the Royals' front office under Dayton Moore during Kansas City's championship-winning era.
"I'm willing to give him some leeway and a chance," James Stowell, director of live game operations for Radio DePaul Sports, said of the hiring of Getz. "I'm still willing to give them a chance, I'm also not gonna write them off just yet, but this is a typical White Sox move."
Chicago could consider trading Anderson as early as this offseason or even next season if the season goes downhill, especially since he was reportedly shopped around at the trade deadline last month.
In his introductory press conference, Getz confirmed that the current manager, Pedro Grifol, is set to return for the 2024 season. Grifols' security raised eyebrows among several highly regarded baseball experts, with former White Sox manager and NBC Sports analyst Ozzie Guillen notably expressing his belief that players do not respect the first-year manager.
With Grifol returning for 2024, the same can't be said for anyone on the roster not named Luis Robert, who has been deemed untouchable. The expectation is that the team will pick up shortstop Tim Anderson's club option for $14 million but could opt to trade him elsewhere as they enter another potential rebuild.
Under new front office leadership, the team's future direction is uncertain, but they are likely to lean towards retooling rather than exploring a complete rebuild, especially given their place in one of baseball's weakest divisions. 
With a disappointing 2023 season coming to a close and Getz entering his first offseason as general manager, all eyes are set on 2024. The early indications suggest the team will focus on shedding salary this offseason with the ultimate goal of competing as early as 2025 with more financial flexibility to work with for roster construction.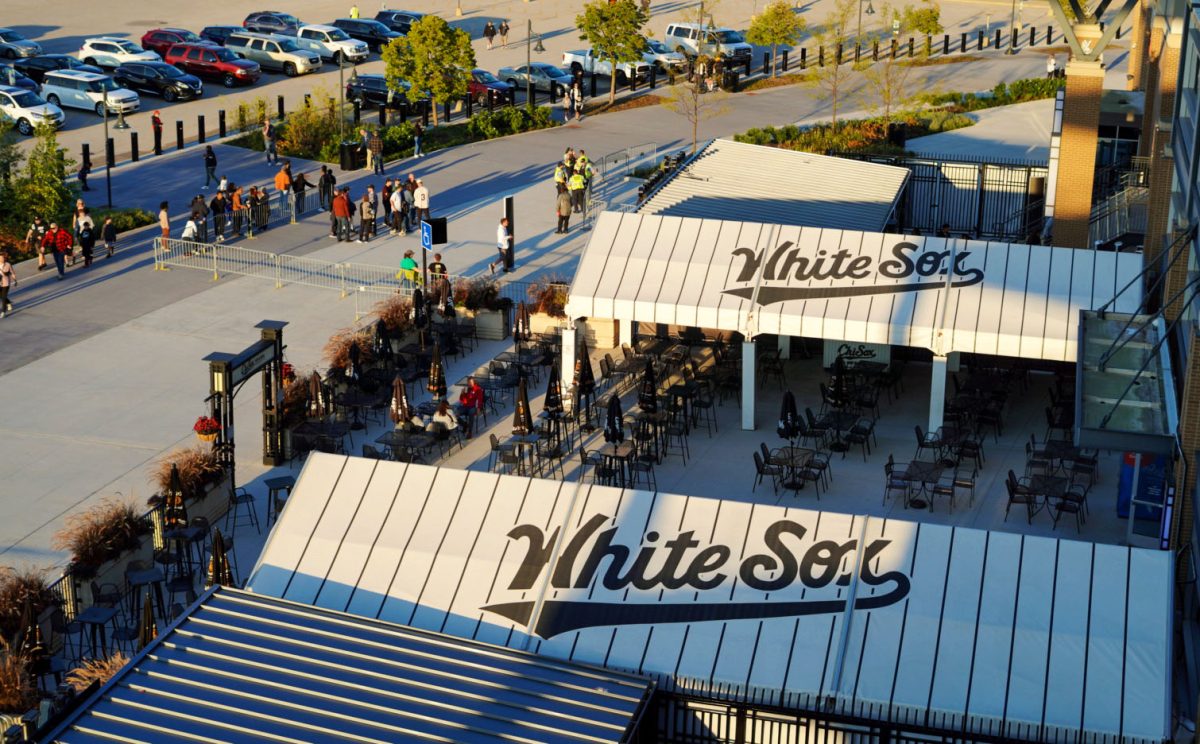 "I would never suggest a blow up of the team unless you have shown you're good at rebuilding," Stowell said. "I would suggest maybe a middle ground approach, like shed some salary and try to improve over the next two or three years because it seems to have worked so far for the Cubs."