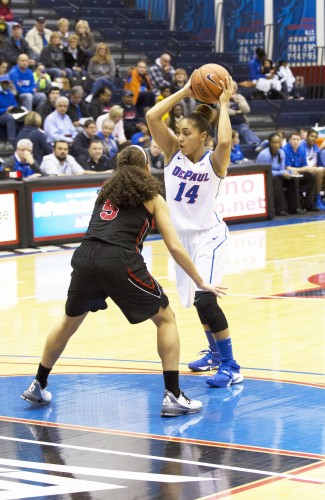 Junior guard Jessica January is the latest member of women's basketball to be named a captain, joining senior guard Chanise Jenkins. Jenkins represents the present leadership, while January has grown into the future.
"I think (January) grown into a leader more so by her actions," Jenkins said. "Her freshman year it took her some time to get out of her shell and even more so last year but this year shes's really opening up. She's laughing more, she's joking more. It's a side of her we haven't really seen and it's refreshing."
January started all 35 games for the Blue Demons as a sophomore, averaging 11.6 points and 28.2 minutes a game. This year she looks to take a step forward both as a player and as a leader.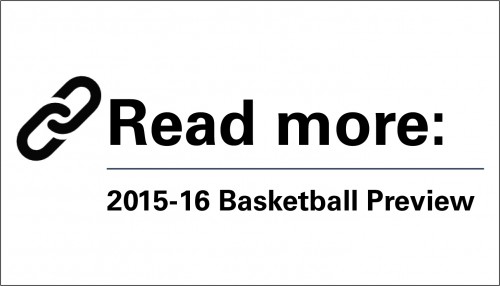 "Either way, as an upperclassman you should be a leader," January said. "It also helps that we have (Jenkins) and (senior forward Megan Podkowa) who lead without even trying so it's easier for me to step into that role.
For Jenkins, being officially named a captain this season is like giving a title to a role she felt she was already doing.
"It feels great and I certainly embrace it," Jenkins said. "Even though I wasn't officially named a captain last year, it's still like an official duty of a point guard to be a leader and I think a title doesn't mean anything but it is my priority and job to lead this team."
Jenkins was also a team captain of the United States national team during the 2015 University Games in South Korea, where she helped the United States to a gold medal victory.