Cain pushes DePaul to second conference win over Georgetown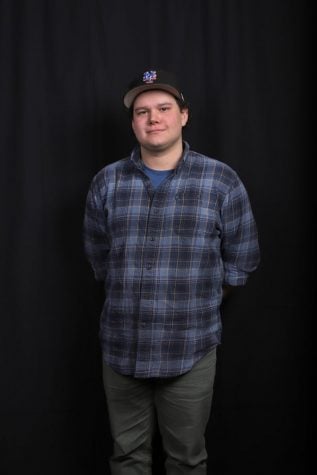 More stories from Shane Rene
It's been a frustrating year for Eli Cain, but the junior guard reminded DePaul fans exactly what he is capable of Wednesday night, knocking down a fade-away jumper with eight seconds remaining to hand the Blue Demons (9-11; 2-6 Big East) a 74-73 victory over the Georgetown Hoyas (13-7; 3-6 Big East).
With that shot — perhaps the most clutch shot of his career — Cain reached a season-high 27 points for his first 20-point game on the season on 10-of-15 shooting. After establishing himself among the most talented up-and-coming scorers in the Big East last season, Cain came into Wednesday's game averaging just 11.8 points per game.
DePaul started strong, opening up a lead that would grow to 12 points with four minutes to play in the first half.  DePaul's lead shrunk to four by the end of the half in a familiar display of streaky basketball, trading runs with a Hoyas team that struggle with turnovers early on.
Cain was joined by Max Strus with 19 points on 7-of-18 shooting and freshman forward Paul Reed, who set three career highs with 11 points (5-of-5 shooting) and nine rebounds in 24 minutes.
DePaul stormed out of the half, adding 10 points to their lead in the opening five minutes of the second half, but Georgetown rallied quickly, taking the lead on a three pointer from Marcus Derrickson a the 10:46 mark — once again falling victim to untimely scoring droughts.
The Blue Demons and the Hoyas volleyed the lead back and forth six times over the closing 10 minutes and tied the game three more. Georgetown took their final lead with 50 seconds remaining before Cain stunned the Hoya home crowd with a flawless two-point jumper that would seal the game.
DePaul captures just their second conference win with Wednesday's win over Georgetown. The Blue Demons aim for their third Big East victory Sunday when they host Seton Hall at Wintrust Arena.