DePaul falls to Creighton 76-75 in the final minute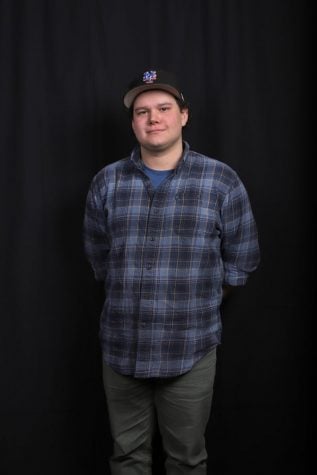 More stories from Shane Rene
New game, same story.
The DePaul Blue Demons (9-14, 2-9 Big East) used a familiar game script to corrupt an otherwise strong performance Wednesday night, falling 76-75 in the final minute to the Creighton Blue Jays (18-6, 8-4 Big East) for their ninth loss of league play.
With 16 seconds remaining, Creighton's Marcus Foster hit a 3-point jumper to take a one point advantage over DePaul, leaving the home team just 10 seconds to run a final play. Creighton secured the last laugh, stripping the ball out of Max Strus' hands before he, or any other Blue Demon, could put up a shot or get even remotely near the basket.
"I probably wanted to get the ball deeper into the front court," DePaul head coach Dave Leitao said. "Because we took the ball out (at half court) we ran a play that we had run a couple of times and had worked and got the ball going to the basket. We fumbled it a little early and then when we set the ball screen they jumped out on it (…) and Max (Strus) had to pulled up on his dribble and as a result we didn't get a shot."
DePaul used a 9-0 run at the top of first half to take a 20-14 lead in a rare showing of a confident Blue Demon offense. From that point on, DePaul did a decent job of keeping pace with the Blue Jays, leading for a total of 25 minutes.
Marin Maric was the go-to guy early in this one, scoring six of the first nine on his way to a team-high 23 points on 10-of-16 shooting. The graduate transfer added seven rebounds and two assists to his stat line.
Freshman forward Paul Reed jumped in on the rebounding action early and often, raking up a game-high 11 rebounds.  Reed was added eight points to the Blue Demon's total on 4-of-6 shooting.
Leitao said after the game that nobody is surprised by Reed's play as of late. He says as the freshman puts on more weight and gains experience he could become a threat for Big East opponents.
The Blue Demons were awfully aggressive around the basket all night.  Thanks largely to Maric and Reed, the Blue Demons out rebounded the Blue Jay's 38-33 and avoided foul trouble. DePaul got to the charity stripe 19 times for 12 points and only allowed Creighton 7 free throws, of which they only made four.
"A lot of those (fouls), if I looked back at the film, we are closer to the basket," Leitao said. "That's part of our everyday plan to bring the ball to the defense, try to make plays and make them try and stop you.  Continuing to get the line is really important for us."
Max Strus took 11 shots from the field, but only walked away with 11 points, including four at the free throw line.  Despite a 3-of-11 shooting effort, expect Strus to remain the Blue Demons' top scorer going forward.
If there is any consolation prize for the Blue Demons over the last few games, its that Eli Cain seems to have found that long, lost rhythm. The junior shooter-turned-point-guard dropped 18 points on an efficient 5-of-7 from the field and dished out six assists.
The Blue Demons will take a trip to Providence this weekend before returning home Feb. 14 to face a red-hot St. Johns team.