Film review: "Game over, Man!" is for "Workaholics" fans
Hang on for a minute...we're trying to find some more stories you might like.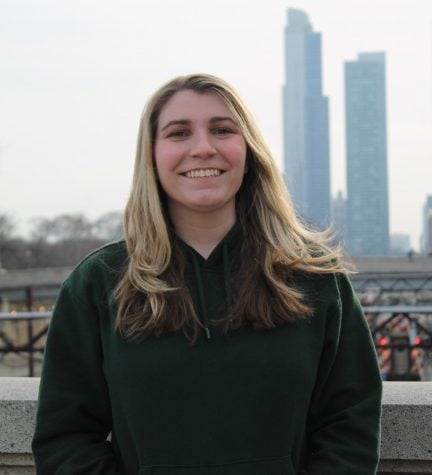 More stories from Lacey Latch
"Workaholics" stars discuss new Netflix action-comedy
They were a staple of Comedy Central for seven years as the stars and creators of "Workaholics," a show that followed the antics of three slacker best friends. Now, Adam Devine, Blake Anderson and Anders Holm, three of the four members of the comedy group Mail Order Comedy, celebrate the release of their first collaborative feature film "Game Over, Man." The group's fourth member, Kyle Newacheck, directed the film. The comedy started streaming on Netflix on March 23.
"Game Over, Man" is a big-budget action comedy that follows the three guys as best friends working as low-ranking hotel custodians. Before they know it, they become the targets for foreign spies that have taken over the hotel. In typical "Workaholics" fashion, the film is rife with both physical comedy and countless cameos from big-name celebrities including R&B artist Shaggy and Steve-O from the "Jackass" franchise.
While there were some moments during the seven seasons of "Workaholics" that featured big, wild set-pieces, the minds behind the film wanted to capitalize on the opportunity to make something even bigger. "We wanted to make the movie feel much larger than anything you've seen from us," said Devine.
In that, they succeeded. The film includes epic action sequences as well as some standout moments that highlight the grand scale of the production, including an instance where the guys dangle at least 15 floors above ground on an ironing board after their makeshift zip line fails.
"We were coming from seven seasons of a show on TV, so it was kind of refreshing to have all those freedoms that a movie allows you to have," said Anderson. He plays Joel, the "smart one" of the group.
With financing help from Netflix, "Game Over, Man" allowed the guys to fully realize their vision for the story. The absence of pressure from concession sales and traditional ratings further highlights the creative freedom that the streaming service allowed. The film has in fact been in the works for years, and now it is finally being released.
"Anders handed in the first draft (of the script) about six years ago. But then we'd been working it and reworking it and changing different stuff, and then we finally shot this last year at about this time," said Devine. "We've been done with it for awhile now, and we're excited to actually have it come out for everyone to see."
For many, the prospect of being handed millions of dollars to go out and make a movie with your best friends would be both awesome and overwhelming. Luckily for Anderson, Devine, Holm and Newacheck, their experiences in charge of "Workaholics" provided all the preparation they needed.
"We were the bosses when we were 25 or 26 years old, so to be the bosses for seven years, by the end of it, we got pretty comfortable steering the ship," said Devine.
"If we would've done this movie (during) season one, two or three, we might've been overwhelmed," said Holm. "I think we got to this movie at the perfect place in our lives and careers to where we were able to just go in and do it and not have it feel like too much."
Their time working on this movie was also a new experience when it came to their responsibilities. They all served as the creators, writers and stars for the entirety of the "Workaholics" run, which could get hectic at times.
"We were involved in pretty much every aspect of the show so toward the end of the seasons you're reading scripts for the episodes, you're acting in the show, etc. A lot of stuff can really back up on you," said Anderson. "But in the movie business, you really get to focus on each thing individually. You have a lot more time to live in the scenes and mind the comedy."
As the comedians workshopped the story ideas, they realized they would have to differentiate themselves from their well-known characters on "Workaholics." For Holm, who was in charge of actually writing the script, it didn't take long to figure out what made the movie characters different once he started "from the ground up."
"When you start writing for actors because you know that their strong suits are in certain places and not in others, you can still play to their performing strengths (while) putting a different point of view and a different perspective in the dialogue of the story," he said. "All of a sudden, you've got a new man."
While seeing them play completely different characters together might be odd at first, it doesn't take long to get immersed in their lives and the story of the film. The chemistry between the actors is still there, allowing them to work off of each other comedically and capitalize on the unique dynamic they're known for. While the film is definitely a departure from the work they've done in the past, "Game Over, Man" is still sure to attract "Workaholics" fans and newcomers alike.