Plotkin announces first signing class
It's all a series of firsts for new DePaul head coach Mark Plotkin, and last week he announced his first signing class as coach of the Blue Demons.
The class includes: Matthew Brickman, Jake Fuderer, Sadra Golzarian, Austin Koss, Robert Rao, Matt Solem and Patrick Watkins.
After only being announced as head coach on Dec. 21, Plotkin had some catching up to do to fill out the 2018 class over winter break.
"Obviously we came into it pretty late for the 2018 signing class," Plotkin said. "Thankfully soccer is a really popular sport and there are plenty of really good players out there, so we were recruiting kind of over winter break a bunch and going to some different showcases, and (we) noticed (…)  some really talented seniors still available."
Plotkin said knowing this allowed him and his staff to take a deep breath and relax, since they knew they could still fill out the class with a talented group.
Since Plotkin knew he'd be losing seven seniors and didn't have the opportunity to work with his new group of players until later in January, he began recruiting with the premise that he would focus on simply adding the best players available.
"You learn so much when you are in practice, and so many guys on the team have been stepping up and really showing that there is a lot of talent still within the team (…) holes I might have thought were there weren't necessarily there, which was a really positive thing," Plotkin said. "We really focused on just adding quality depth to the team and guys we thought could develop and really become mainstays in the program a year or two into it."
With three players in Golzarian, Koss and Rao who were part of championship teams at the high school, club and national levels, Plotkin cited how Loyola Unversity's tactic of recruiting players off of winning teams as a smart plan to follow.
"Winning just becomes a habit if you know how to win," Plotkin said. "That always translates. So having guys that have that national experience that have been in really intense situations that have been in win or go home situations, those are the type of guys you want on the field because you know they can handle that type of pressure."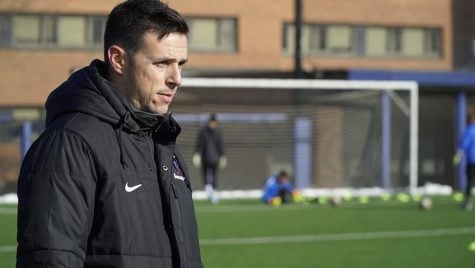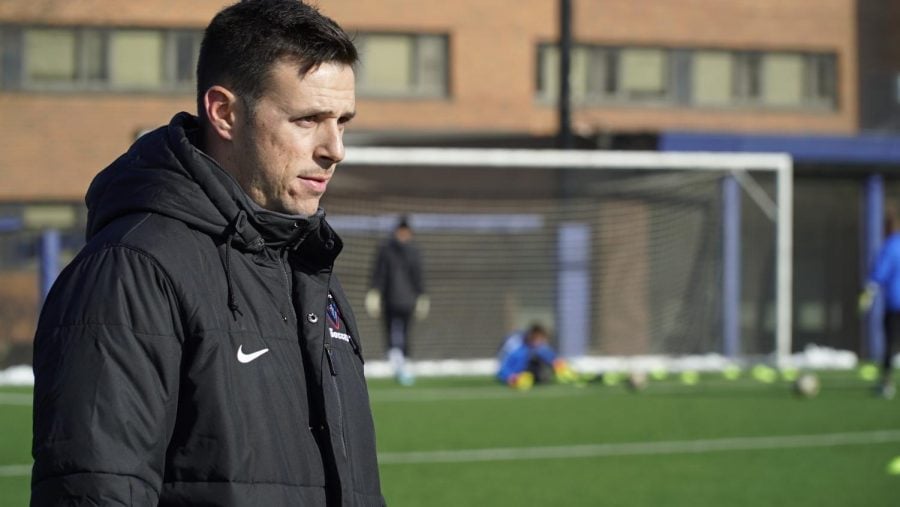 Golzarian, who was a member of Wayzata's undefeated state championship team in 2017, cited the young coaching staff as one of the reasons he believes DePaul will be successful.
"With a new and young coaching staff, I am certain that they will charge after success as soon as possible," Golzarian said. "With the campus being located in such a great city that I am familiar with, I knew it was the right place for me."
With players scattered across Illinois, Minnesota, Indiana and Maryland, Plotkin said he would like to keep the top players in Chicago at home, though he is open to looking elsewhere.
"I want to keep the best talent in Chicago home at DePaul but recognizing when you are in the Big East and working with DePaul and this university, it is a national university and the Big East is a national conference so it is going to draw guys from all over the country as well," Plotkin said. "We were fortunate in finding Patrick from Maryland who is an extremely talented and versatile player that we were able to show we can draw some talent not just from Chicago and the Midwest, but we can draw guys from all over."
Coming to Chicago and being able to compete in the Big East was certainly appealing to Watkins.
"DePaul is not only a great university, but it is located in one of the best cities in the country," Watkins said. "Chicago is a city of adventure, excitement, opportunity and diversity. DePaul offers great academic programs and has a high employment rate post-graduation. The different types of people I will meet will no doubt add to my character and help me grow as a person. On top of that, DePaul competes in one of the toughest conferences that the NCAA has to offer."
One of the other aspects to this class is multiple sets of teammates, which is something Plotkin said should help their transition to the school.
"We have a couple sets of teammates coming in," Plotkin said. "I think just in terms of continuity and adapting to the program, I think it is definitely going to help, and I think obviously when you have that chemistry on the field it certainly translates, and the more guys you have on the field that are comfortable with each other it just breaks down the barrier and helps with the development aspect."
Solem and Fuderer, who were teammates on the FC United Academy team, both cited the opportunity to stay close to home as well as the opportunity to play in the Big East as a major reason he opted to head to Lincoln Park.
"I chose DePaul because of the great bond I made with the guys on the team currently," Solem said. "The campus is beautiful and close to home as well. Having the chance to play in the Big East made this decision a no-brainer for me."
After adding these pieces, Plotkin said he feels the team is solid in all three areas and will be better suited to fill in for injuries, as well as add depth. As for playing early, Plotkin said if players are ready to contribute early, they will. Otherwise, they can take a year to adjust to the college game.
"If they can come in and help us that's a huge benefit to the team. I hope they come in and they're ready and they really push for playing time because that only makes our team better," Plotkin said. "I think some of the guys will be able to make a really immediate impact, some of the guys have really good attributes. It may just take them a little bit longer to develop to the college game."
Plotkin said he has already seen improvement so far this spring, and he has the  results to prove it: A recent 1-0 victory over Loyola, as well as a scoreless tie against Cincinnati.