DePaul splits weekend homestand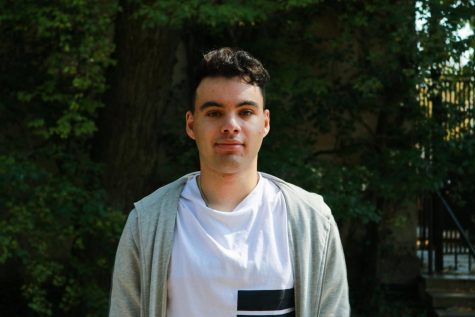 More stories from Lawrence Kreymer
After DePaul (13-6, 4-3 Big East) won two straight road games last weekend, the Blue Demons returned to Lincoln Park for their only two home games in the month of January against St. John's and Seton Hall. However, the two games were polar opposites of each other as DePaul went 1-1 in its homestand.
The Blue Demons opened the weekend fending off an underrated St John's team, 73-64, and had one of their most balanced games of the season. Both the defense and offense were in sync for DePaul as they were able to lock down on defense and had one of their best offensive performances of the season.
"Tonight's game is what the Big East is all about," head coach Doug Bruno said. "This is what it is going to be all about this entire season. That's a St. John's team that's about 10-12 points, maybe 10-12 possessions away from being 5-1 instead of 1-5 and that's how good this league is. I just really am proud of our team for their ability to take St. John's really, really tough hard punch in the second half and then answer it."
On offense DePaul was much better in the second half of that game, especially from three. The Blue Demons shot 3-8 in the second half from behind the arc and 12-28 on the game. Stonewall and senior guard Ashton Millender were the team's most effective players from the field, the duo combined to go 11-23 from the field and 8-12 from the 3-point line.
"Everybody knows that we are a 3-point shooting team so we try to get to the basket and 21 attempts is very good for us," Millender said. "I don't know if we've had that before but when we get to the basket it opens up our 3's. So when we shoot the 3 we can get to the basket as well so I believe that's where that came from."
DePaul followed that impressive performance up with one of their worst shooting day's of the season against Seton Hall on Sunday. The Blue Demons were 24-73 from the field and 11-44 from behind the arc.
"At halftime we have taken 26 threes out of the 39 shots, that's 67 percent of our shots from three," Bruno said. "Look I love the 3-point shot, we employ the 3-point shot, but not 67 percent of your shots from 3. You have to get paint touches, you have to understand what inside-outside basketball means. I just thought there was no understanding at all about what inside-outside basketball is all about here."
The Blue Demons got off to a good start offensively as they jumped out to a 16-6 lead early on in the first quarter. However, except for the first couple minutes of the second quarter where DePaul knocked down three consecutive 3-pointers, the offense never regained that same rhythm and flow it had in the St. John's game and early on against Seton Hall.
"We had some tough, uncharacteristic things happen," Bruno said. "The Ashton Millender put-back and missed free throw we should have come out with three points, but we came out with nothing, breakaway layup we come up with nothing, those are situations we really really have to convert on those situations. In the second half we got to the free throw line and didn't convert free throws, this is characteristically a good free throw shooting team. So, you put all that together and you get the result you deserve."
DePaul tried to get back into the game numerous times in the second half. Stonewall had a productive third quarter where she scored five straight points to cut the Pirates' lead to two, however, the visitors kept responding with three-point shots that kept DePaul at bay. In the fourth quarter, both teams traded baskets to begin the final 10 minutes, but Seton Hall were able to go on a 9-0 run in the middle of the quarter that virtually sank the Blue Demons.
DePaul will have until Friday to figure out how to get back on track when they go down south to take on Butler in Indianapolis.
"Everything is fixable," Bruno said. "When I say to people every single game is going to be a game that can be won or lost. I don't want to concede that Marquette is running away with things, but by the way they are beating people Marquette is running away with things. So, who's going to have the head, the heart and the guts of the other nine teams to put themselves in position to either give Marquette a shot or finish as high as possible."