DePaul Athletics profits from name, image and likeness rules
DePaul athletics is reaping the benefits of the newly founded NCAA rules surrounding athletes' profitability from their name, image and likeness (NIL).
DePaul women's tennis players Maddie Yergler and Valentina Martin both explored brand partnerships with small businesses this past summer.
Yergler finalized sponsorship deals with MOBOT, the creator of an eco-friendly water bottle, and Liquid IV, an electrolyte drink mix. Martin inked deals with CROSSNET, a four-person volleyball game, and Casely, a phone case company.
"CROSSNET, I found out through other athletes," Martin said. "I'm really interested in sports in general, so I applied. I'm a huge family person and it looked fun to play with my family. They reached out and it worked out perfectly."
Some compensation and product samples are included in sponsorship deals, but the tennis players look further into the companies they pursue for deals.
"When the rule changed I reached out to MOBOT and Liquid IV because I loved their message and their product," Yergler said. "I really just try to find ones that I'm passionate about what they're doing outside of their products."
Martin also mentioned that one of the companies she promotes, Casely, donates a percentage of profits to a different charity each month.
The two athletes use social media to promote and market the brands they represent. According to DePaul senior associate athletic director for revenue generations Taylor Stapleton, social media accounts for around 88 percent of student-athlete NIL activity.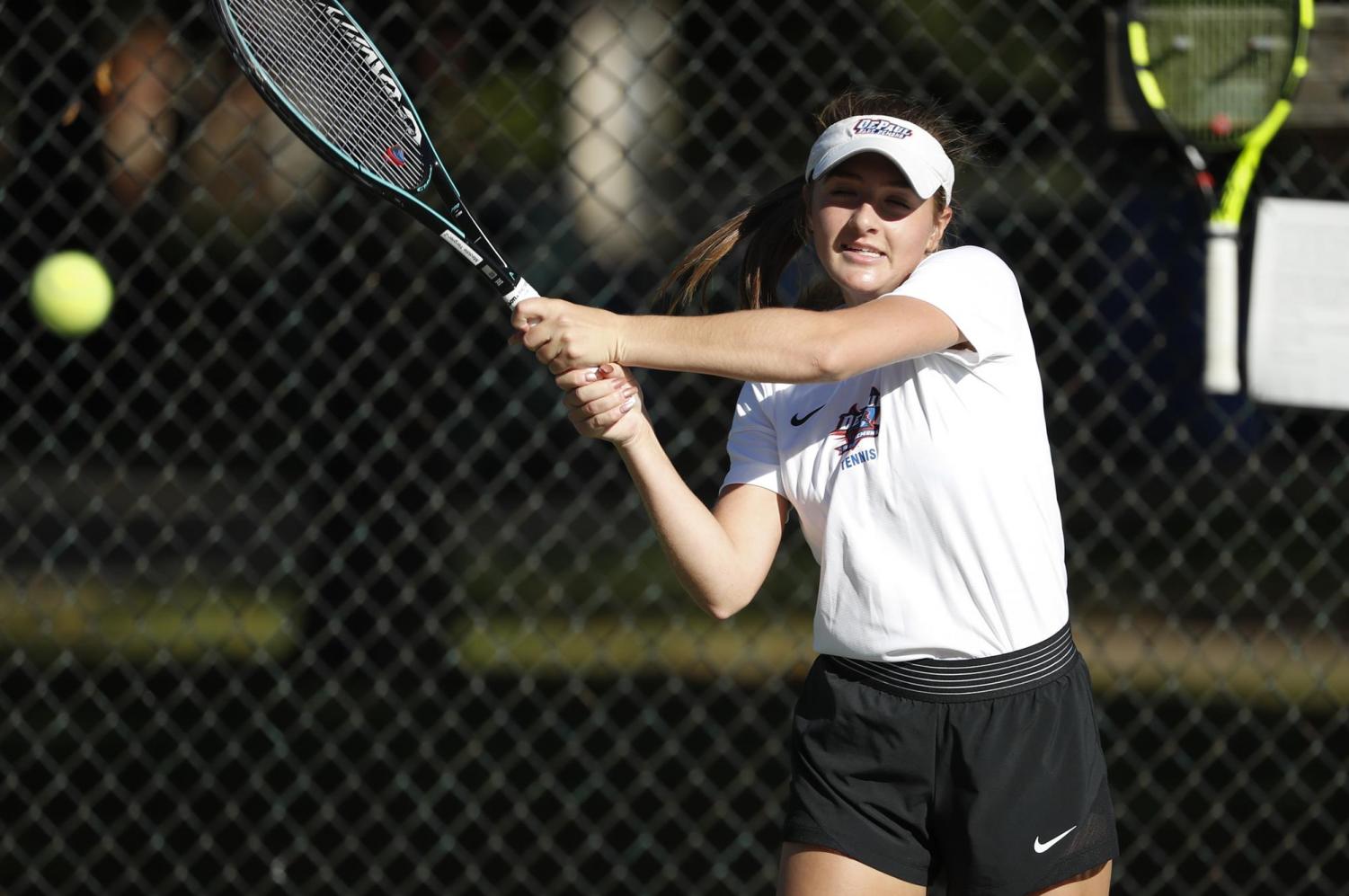 The companies Martin and Yergler represent require posting on their social media pages, but they are flexible with the number of posts and deadlines. It differs for every company, but the only rigidness comes from NCAA rules, like the inability to use unauthorized pictures.
"With MOBOT, they wanted me to post twice on my Instagram," Yergler said. "They also saw my TikTok and then they wanted me to post on there. I can put my spin on it and show how I use the products. They are more about the type of content you're putting out to make sure it's fun and engaging."
In terms of having a support system in place for the athletes to efficiently be involved in NIL deals, DePaul athletics is 10 steps ahead of the competition.
"We knew the regulations were going to modernize and we combined that with a pretty incredible academic center we have on campus to create the LEGACY program," Stapleton said. "We entered into a venture with the Driehaus College of Business, the college of communication and the Coleman entrepreneurship center, which are all great programs."
LEGACY is an educational program centered around teaching student-athletes about different aspects of NIL and giving them the resources they need to be successful. The four pillars the program educates student-athletes on are financial literacy, entrepreneurship, brand management and social media strategy.
"All these resources and tools that these Fortune 500 companies are using to market their brand, we're trying to bring in as much as we can down to a personal level for our student-athletes to have access to and to make as big or as little an impact in the space as they want," Stapleton said.
Now that the athletes have a support system surrounding their brands, what are they looking forward to?
"I'm starting to work with Foxtrot," Yergler said. "They're trying to work with DePaul students in general. I really like them because they're a small start-up in Chicago. They do a thing called 'Up & Comers' where small businesses can apply to have their product placed in their store."
As for Martin, her mind is focused on the ongoing season, which featured ITA Regionals this past weekend. It continues until April when the Big East Championships begin.
Last season, Valentina notched a 3-1 singles record and an 0-1 doubles record. Yergler recorded an 8-7 singles record and a team-best 11-4 doubles record, highlighted by her match-winning point against Butler in the Big East Quarterfinals.