DePaul, city celebrates 125th anniversary
The DePaul Division of Mission and Ministry (DMM) celebrated Foundation Day, Wednesday, Jan. 25 in the Lincoln Park Campus' Student Center.
From 2 p.m to 4 p.m., students stopped by, grabbed a slice of birthday cake or a root beer float, had their picture taken and learned more about the opportunities that DMM has to offer.
Senior transfer student Safa Farooq appreciated "how engaging [DePaul was] with its students. There is always something going on".
Along with the Foundation Day celebration, DePaul had a myriad of other events to celebrate its 125th anniversary and to promote student pride about being a Blue Demon. Students had the opportunity to participate in a  dodgeball tournament, arts and crafts activities, a pasta dinner night, a birthday celebration for school mascot DIBS and many others.
"I really like the communication in events and how easy it is to access these events and be able to meet people through these events," junior Maja Mitrovic said.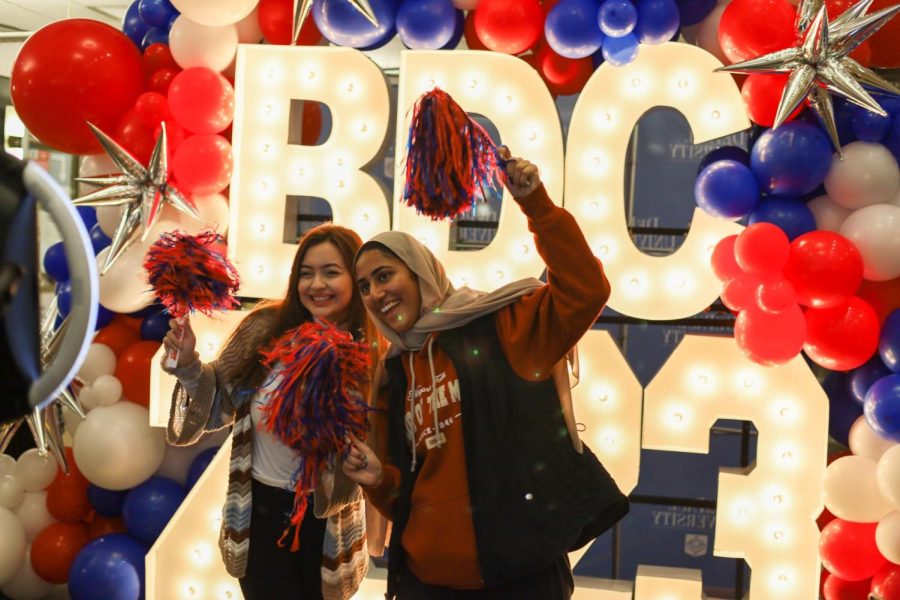 The annual Foundation Day celebrates the day in 1617 that St. Vincent DePaul formed the Congregation of the Mission in Folleville, France. This mission later formed DePaul in 1898, according to DePaul. 
At the celebration, students partook in a new DePaul tradition launched at this year's Foundation Day: The Shared Coin. All members of the community were invited to take a commemorative coin and give it to someone on campus who exemplifies the DePaul mission. The coins can be picked up in either the Lincoln Park Campus in the Student Center suite 311 or in the Loop Campus at 14 East Jackson in Suite 800.
Since DePaul's formation in 1898, the institution has changed immensely. 
"We used to be the little school under the L," said Joyana Dvorak, assistant director of Vincentian Service and Formation. 
At the end of 1898, DePaul had a student body of just 70 students, according to DePaul records. 125 years later, DePaul's student body is over 20,000 spread over two campuses, according to a DePaul Division of Enrollment report from 2020.
While the size of DePaul has grown, its mission of providing accessible education to all, including immigrants and underserved communities, has stayed the same.
"Students and their needs continue to change over the years, and I think one of our strengths as a university is continuing to respond to those needs," Dvorak said. "There's now before-pandemic and after-pandemic, and so I think the last three years, compared to [my] last fourteen, we all were uprooted, [the whole world] all turned upside down. So when I think about the level of anxiety and mental health needs that all of us have, students, faculty and staff, I think that has increased a lot since when I first came [to DePaul] fourteen years ago."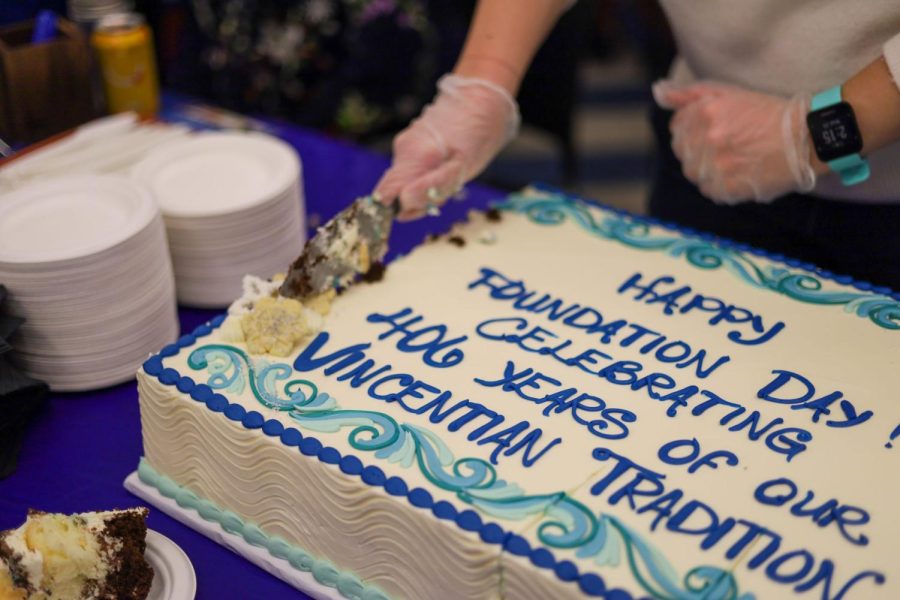 "[DePaul] has become more open to the students that it involves, and more intentional about the communities that it creates. As a university, I feel like there is still a long way to go to really emulate that inclusivity," said Humayra Munshi, a senior involved in the DePaul Division of Mission and Ministry. 
Indeed, the makeup of who DePaul students are has changed in the last 125 years. In 2021, for example, 43% of all new enrolled students were people of color, according to a report.  
Dvorak reflected that "we started with this mission to create access to higher education for those who were not given access. I would like to continue that for the [next] 125 years. I would love to see us grow [and ensure] any student that comes to DePaul has the resources to do so, first of all, and then is a change agent in our world."
For more information on the Division of Mission and Ministry, students can explore upcoming events and groups on their website.