DePaul's exhibition game against The University of Iowa broke the all-time attendance record for a women's basketball game Sunday, Oct. 15, with 55,646 fans in attendance.
The game was played on an outdoor court at Iowa's Kinnick Stadium, the university's football stadium in Iowa City, which has a capacity of 69,250 attendees. The previous record was set in the 2002 Connecticut and Oklahoma national title game at San Antonio's Alamodome with 29,619 in attendance.
DePaul head coach Doug Bruno said they played an intense scrimmage last year with no cameras and that he and Iowa Head Coach Lisa Bluder agreed this match had to be played "in front of somebody next year." Both Bluder and Bruno have been at the helm of their respective programs for more than 20 years.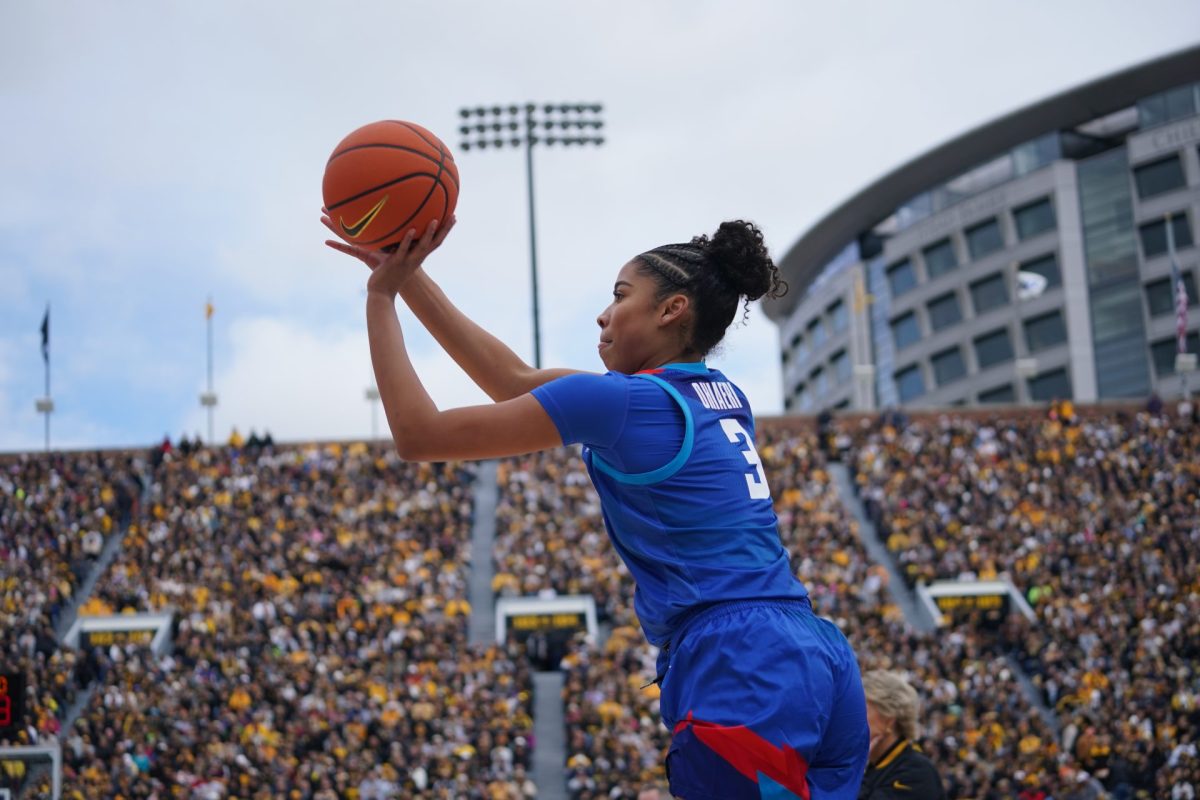 Iowa is coming off a NCAA Championship appearance which saw guard Caitlin Clark become one of the most recognizable figures in women's basketball while DePaul's historic program is opening their 50th season of women's basketball with this exhibition.
"We're really excited about celebrating the fact that women's basketball has been alive and kicking and doing pretty well at DePaul after 50 years," Bruno said.
Stay tuned for updates from The DePaulia as the game commences.