Commentary: Attendance problems continue in DePaul's home opener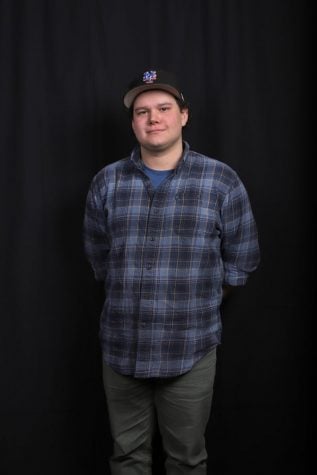 More stories from Shane Rene
If you are one of the few remaining students and alumni at DePaul following the cringy saga of the men's basketball team, you may already know this: the Blue Demons won their home opener Wednesday night, 80-58 over Bethune-Cookman of the Mid-Eastern Athletic Conference. Unfortunately, there weren't very many people around to see it.
"Bethune-WHO?," a rowdy, clearly intoxicated fan shouted repeatedly prior to tip off. With so few people in attendance (less than 4,000 paid attendance) he was the only person anybody inside the arena could hear.
And he had a point. If a coach was looking for a soft season opener for a team looking to build some confidence, Bethune-Cookman would suffice — and the Blue Demons were certainly looking for something positive to push them forward.       
"For a couple of reasons I think [I was] legitimately concerned about this game," head coach Dave Leitao said after the game. "One, because we haven't really played well against the two team previous to this, both in the scrimmage and the exhibition game. We didn't have a good flow and didn't understand what we were trying to do on both ends."
DePaul beat Rockhurst University in their exhibition game by seven points, which can hardly be considered a win. Star Blue Demon senior guard Max Strus played only nine minutes, but when a Division I team wins by single digits with four of the five starters logging 25-plus minutes over a Division II opponent, it's time to locate the panic button.
Through the first half of Wednesday's season opener at Wintrust Arena Bethune-Cookman showed no signs of rolling over. Eventually the Blue Demon's found their rhythm and pulled the game's momentum more and more in their direction with two vicious dunks from sophomore forward Paul Reed and an alley-oop to Strus.
"The second time I went in [the game] I was more warmed-up," Reed said. "And I started the second half, so I had a better feel of the game and I knew how the other team was playing and I knew how I could incorporate my game into how they were playing."   
Reed and fellow sophomore forward Jaylen Butz both had promising performances, and Strus posted a dominant, game-high 25 points. Cain shot 2-11 from the field for an underwhelming eight points, but his eight assists showed more comfort playing on the ball than he exhibited last year.
With all the promising things to observe on the hardwood this season, a glance up into the seats can be jarring. Nobody expected Bethune Cookman to draw a huge crowd, but opening night for any program should draw some enthusiasm from it's fan base, no matter how fleeting and angry they may be.
DePaul's season opener saw 3,710 fans in reported paid attendance — roughly a third of the arena's capacity — which is lower than any reported paid attendance total last year. To make matters worse, paid attendance figure doesn't even tells us how many people actually made it inside the arena on game day.
Turnstile, or "real" attendance figures require a Freedom of Information Act request to the Metropolitan Pier and Exposition Authority to obtain because the university only reports paid attendance, which can be a very different number.
Last year, two of DePaul's lowest caliber opponents — Central Connecticut and Alabama A&M each reported over 4,000 in paid attendance. Both games saw less than 1,000 spectators.
We can look at an improved roster and solid performances in Wednesday's game and be optimistic, and we should, but DePaul's athletic department should also be very concerned about attendance figures in the season opener. If less than 4,000 in paid attendance is any indication of what's to come at Blue Demon home games, the Blue Demons will take an unthinkable step backwards in an already abysmal record with making people care enough to show up, drink beer and watch basketball.