Parity defines uneven Big East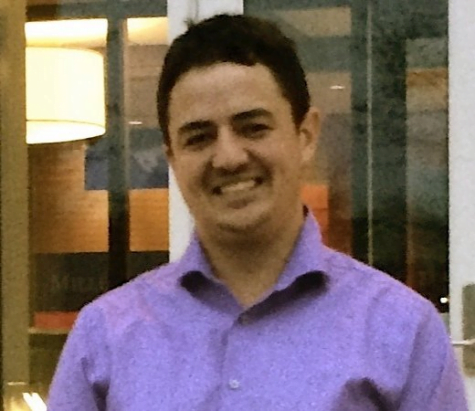 More stories from Andrew Hattersley
While the names near the top of the standings — Villanova and Xavier — look similar to that of years past, the Big East conference has a different feel this year.
DePaul now sitting in a tie for third place is just one of the many examples how different things are from years past.
Only two teams are ranked in the top 25 entering week 11 with Marquette sitting at No. 15, while the Wildcats, despite being the only unbeaten team entering the week are, No. 22. At the same point last season, the conference boasted No. 1 Villanova, No. 11 Xavier and No. 19 Seton Hall.
The changing view of the conference can also be felt in the brackets that bracketologist Joe Lunardi produced. Currently, Lunardi projects Villanova and Marquette as five seeds as the highest seeding in the conference, which is a stark contrast to last season when both Xavier and Villanova were selected as No. 1 seeds.
Just like last season, DePaul opened with games against Xavier and Villanova, taking both down to the wire before losing in heartbreaking fashion. The Blue Demons responded with a two-game winning streak over Seton Hall and St. John's, two teams rolling at the time, only to lose to a Butler team entering on a three-game losing streak.
Go figure.
But as DePaul head coach Dave Leitao pointed out after his team fell to the Bulldogs, the only predictable outcome is that teams are going to face a test every night.
"Look at it this way, two weeks ago at the very beginning of the season we were plotting teams at the forefront: wow, St. John's — Seton Hall, wow." Leitao said before pointing out how things have changed. "Seton Hall is trying to find their way right now, conversely, Providence started out 0-3 and had a really good win [Tuesday] against Seton Hall."
Leitao, who was trying to help his group secure a three-game conference winning streak for the first time since the 2014-15 season, stressed that maintaining a level of focus will be imperative heading into every game.
"There are no assumptions," Leitao said. "You've got to take every possession in this league extremely serious. The minute you don't, [whether it] is either execution, hunger or aggression, that's going to bite you in the rear end. It was our turn tonight to get bit and to be able to respond as quick as we can."
So far, DePaul has absolutely had a chance to win every game so far because they've led in every
game, whether late in the second half or at halftime. Players on DePaul and around the conference have taken notice of the parity present across the league with every team feeling as if they have a shot at winning the conference.
"I think it's pretty exciting for the Big East," senior guard Max Strus said in advance of their game against Butler.
"There's no front-runners, there's no one team that can't be beat; everybody is pretty even so I think it opens it up for everybody and everybody has a chance. I wouldn't be surprised whoever wins it. I think we've got a good chance, I think everybody has a good chance and just whoever has it on any night is going to win."
Just how quickly can things change?
DePaul rose to fifth in the conference after their two straight wins only to drop a few spots after its loss to Butler and now sit in a tie for third after toppling Seton Hall. 
Having spent four years in the league, senior guard Eli Cain said he could sense this year was going to be a little more open than most, with five players getting drafted in the most recent NBA draft. That doesn't take into account Xavier senior J.P Macura, who is now seeing significant minutes for the Charlotte Hornets or even the departure of Musketeer head coach Chris Mack for Louisville.
"I could see it coming before the season started," Cain said. "A lot of guys went to the NBA, lot of guys graduated so I had a sense that the league would be like this. It's still early, no teams have really separated themselves yet, but I think it just shows how competitive this league is."
He was spot on. Villanova and Xavier have both experienced growing pains, and are by no means the dominating force they have been for the last number of seasons.  Last season, DePaul fell by an average of 24.5 points to the Wildcats in their two losses. This season, in their first matchup against the Wildcats, the Blue Demons let as much as a 14-point lead slip away.
Nonetheless, playing against the defending national champions and in their arena having the Wildcats down as many as 14 points gave DePaul confidence heading home to play Seton Hall and then back out on the road despite yet another close loss. The result was two straight wins that created a buzz around the program that hadn't been felt in a while.
"To play with them in their arena [and] bring it down to the wire gave us some confidence," Strus said. "You know getting the win at St. John's, getting the win against Seton Hall here who's beat a lot of good teams, every game we're building more and more confidence. Obviously, the wins are starting to pile up now, so hopefully we keep on going."
Escaping with wins has been nothing new for Villanova so far. The Wildcats also escaped with a late win against St. John's, another team on the rise that joined DePaul at the bottom of the standings last season.
Villanova head coach Jay Wright wasn't surprised to see the strides DePaul and St John's have made, while noting that many coaches around the Big East knew that some of the teams at the top of the league last year were younger, while those at the bottom had significantly improved.
"[Because they played] St. John's and DePaul obviously they can beat anybody in the country," Wright said. "They both came into our place and could've won the games easily, so I think this year in the Big East is going to be probably the wildest race ever because everyone is capable of getting beat at home."
Wright later pointed out that Creighton at home nearly upset Marquette, and his own team edging two close wins at home are two prime examples of why coaches this season will be extra satisfied with any win.
"It's going to be difficult to win any Big East game," Wright said. "I think all of us coaches to get a conference win we are going to be psyched."
DePaul began arguably one of their toughest stretches of the season with another tight win over Seton Hall on Saturday and will continue with two more road games at Marquette on Wednesday, followed by Providence the following Sunday.