Newcomers hope to bring spark back to DePaul
The women's NCAA Tournament ended on Sunday, concluding the season. For DePaul and head coach Doug Bruno the offseason started a month ago after the loss in the Big East Tournament to Villanova. 
Since the emergence of Name, Image and Likeness (NIL) in college sports, the transfer portal has given new value across the sport. This allows for athletes to brand themselves to achieve any kind of financial compensation for their name, image and likeness. 
After a disappointing and underachieving 2022-23 season for Bruno, he and his staff got right to work filling a handful of roster spots for the 2023- 24 season which is 217 days away. 
According to ESPN's top-100 women's ranked players, DePaul added four-star guard Lisa Thompson. 
Joliet West, the same school that produced Jeremy Fears, a top-30 guard headed to Michigan State, Thompson liked the idea of representing her hometown. 
"I really liked that [DePaul] is close to home," Thompson told Shaw Local. "It's close enough that if I want a home-cooked meal or something, I can come home and get it." 
Following her impressive junior campaign averaging 23 points, three assists and three steals per game, Thompson was invited to tryout for the USA Basketball 18U team. 
Listed at 5-foot-7, Thompson game features impressive playmaking skills matched with an ability to seemingly have the ball on a string with her dribble combinations.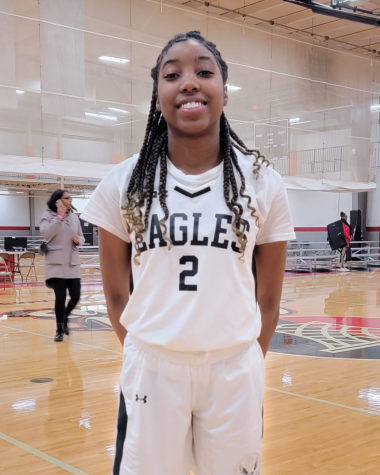 The Blue Demons kept the local talent coming and prior to the season ending, added Grace Carstensen. The La Grange, Illinois native played all four years of her high school ball at Nazareth Academy. 
At 6-foot, Carstensen quickly developed into one of Illinois' best shooters. Her play this past season helped gear Nazareth to a Class 3A state title. 
Her verbal commitment became official in early February via Instagram and Twitter. With DePaul's numerous veteran upperclass guards, both Thompson and Carstensen have a well-experienced group to learn from. 
"It feels really good just to see it happen," Carstensen told Shaw Local. "Especially because lots of the college stuff happened late. I'm really grateful that I had a team that could get me the ball and an amazing coaching staff." 
The local talent keeps pouring in for Bruno. The Lincolnshire native Emory Klatt has been the third local talent to be added to the Blue Demons' roster.
The 6-foot-1 Stevenson High School forward gives DePaul some much-needed length with the departure of senior Keke Rimmer. 
Size was something that hurt the Blue Demons throughout the course of last season, but so does a lack of consistent play on both ends of the floor. 
Klatt brings interior defense help, but will have to develop some of her game around the rim, and expand her abilities. 
Her debut will have to wait a year since she announced her commitment this past season, and is still only a junior with one season left to play.
Not looking to end her collegiate basketball career just yet, University of Michigan guard Michelle Sidor recently announced her transfer to DePaul, after finishing four years in Ann Arbor. 
Sidor played one game for the Wolverines in the 2022-23 season before sustaining an injury that kept her out for the remainder of the season. 
From Upper Saddle River, New Jersey, Sidor has shown signs of being able to score and provide the ability to shoot from beyond the arc. Due to the lack of minutes, her name was put into the transfer portal. 
Sidor's best game in a Michigan Wolverines uniform came against Butler University in her sophomore season, where she scored 16 points and connected on four 3-pointers. 
After averaging 11.3 minutes per game her freshman season, her playing time has decreased with more talent having arrived. Sidor said in her statement announcing her transfer, that she is excited for the next two years. 
The decision to transfer also came after two Michigan staff members found other coaching opportunities elsewhere. 
DePaul has yet to lose a player from the current roster to the portal, which could be a testament for what the team has planned for the future to get back atop the Big East. 
Being able to see the floor on a more consistent basis could add more depth to the bench for DePaul, who only had Rimmer to rely on through the course of the season. 
As of now, Bruno and DePaul have only lost seniors Rimmer and Nazlah Morrow.
The Demons return the same starting five and yet another highly anticipated season awaits for All-American sophomore Aneesah Morrow. 
Bruno emphasized that Morrow's junior season may be her most important. Being able to put her inside game and outside all together and be versatile in both areas. 
Juniors Darrione Rogers and Kendall Holmes return for their seniors season, and Bruno will also bring back forward Jorie Allen, who opted for her Covid eligibility year. 
"The year as we know turned out to be four to five games away from being in the NCAA Tournament," Bruno said. 
Optimism is high to begin the 2023-24 season after the way things ended and played out in 2023. 
The roster moves are far from over for Bruno and the DePaul women's basketball team as they look to get back to the winning ways that it's known for the main priority. Early losses diminished the team's momentum piled on with injury, which they were never able to gain traction from.