Letter from the Editors: BLOOM AND DOOM, what must be done?
Climate change is a complex, multifaceted issue with far-reaching implications on humanity. It is not solely an environmental concern, but a social and economic one too. The effects of climate change have already manifested across the globe, from rising sea levels, increased frequency of natural disasters, shortages of crucial resources like food and water and displacements of entire communities. 
In reflecting on our previous special issue led by Nika Schoonover about gender, Nadia and I decided to embark on a new special issue that tackles the pressing matter of climate change. As Editor-In-Chief and Multimedia Managing editor, it's our turn to address and recognize the severity of the crisis and take action to mitigate its impact. With this issue, we have attempted to balance the multiple narratives regarding our planet's future.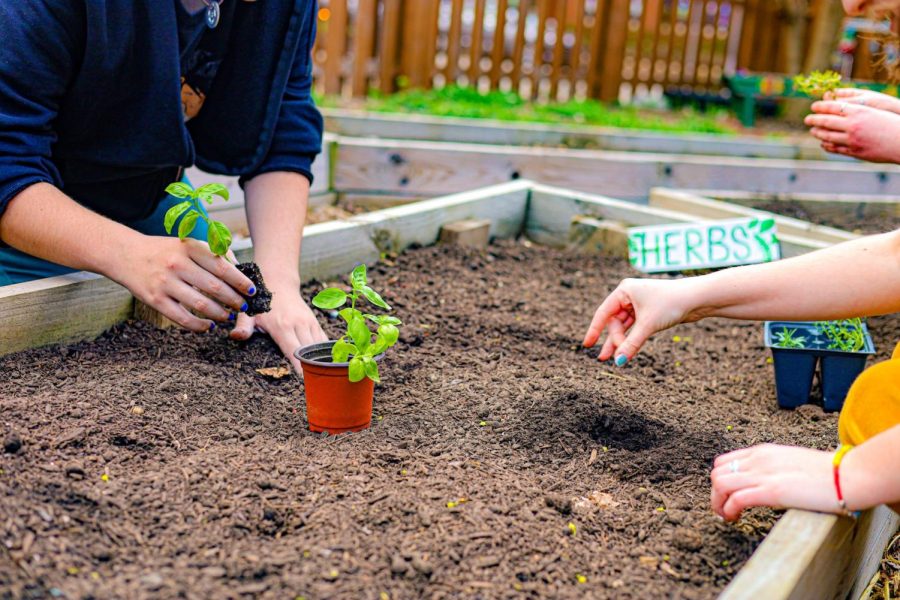 In our environmental special issue, we have gathered a variety of stories, photos and artwork to encapsulate a young adult's perspective on the climate crisis. Notably, we have included projects done by our talented art and photo team, who have shared their unique vision of the environment through a photo essay and comic quilt featuring DePaul in various contexts. Their contribution highlights an artistic expression of the importance in raising awareness and inspiring action towards a sustainable future. 
It is important to acknowledge that climate change is not only an environmental issue, but also a social justice issue. Environmental racism affects marginalized communities across Chicago, often situated in areas with higher pollution levels and limited access to resources necessary to adapt to the effects of climate change. Our focus piece centers around the Calumet River and Southeast Side community members working to stop its pollution. According to the EPA, 77% of Southeast Side residents are Black and 14% are Hispanic. The Southeast Side is an industrial driven area and at one time was one of the country's largest producers of steel. Luis Cabrales, the program and event facilitator working for Ford Calumet Environmental Center is trying to change that narrative. 
Along with the focus piece, we opened the floor for our editors to include their own stories within the topic, ranging from opinion pieces of climate doomism and the role veganism has with the environment to features of groups like the DePaul Urban Gardeners Club that show Chicagoans how to have a green thumb while in a metro area. 
It is important to note that this publication is not an exhaustive treatment of the topic of the environment. Instead, it serves as a representation of stories that we believe are relevant to the DePaul community in relation to the broader crisis of climate change. We hope this issue continues a dialogue in our community about "what must be done." We hope that you will engage with the content of this special issue of The DePaulia and that it encourages thoughtful reflection on the urgent crisis that is climate change.