Gambino's career begins a new chapter
More stories from Isabella Brock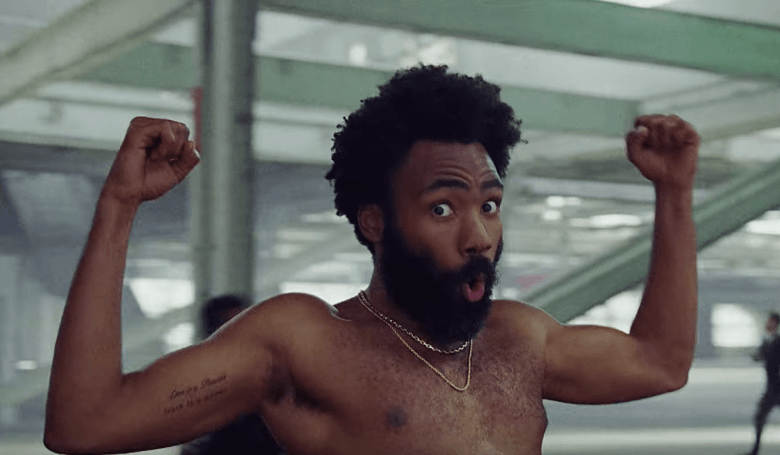 Childish Gambino, better known as Donald Glover, released the single "This Is America" May 5 on Saturday Night Live to significant critical and commercial success. The song discusses contemporary issues within the African-American community in America. The single quickly rose to No. 1 on the Billboard charts, making it Glover's first No. 1 single. Even larger than the song itself was the music video, released shortly after the single. Focused on issues within the African-American community, the video contains layers of references and political imagery. The video was directed by Glover's frequent collaborator Hiro Murai, a legendary music video and television director.
Glover is well known throughout many sections of the entertainment industry. "I'm an actor, a writer and a singer," said Glover on "Saturday Night Live." "Some people have described me as a triple threat. But I kind of like to call myself just a threat."
The song has turned the spotlight back to Glover's music. His previous album, "Awaken, My Love!" was released in 2016. The top single from that album "Redbone" peaked at No. 14 on the Billboard charts.  The song has given Glover the potential to make Childish Gambino a household name.
"I didn't think it would blow up as big as it did, but I'm honestly not too surprised," said DePaul student Tristan Wilbers. "It was kind of a perfect storm, with his rising popularity, the time it has been since he did a music video, and the fact that the video obviously has a really potent message."
Fans believe this song represents a new era for Glover. "As an artist his evolution is unbelievable," said DePaul student Matthew Yonemura. "I have always called him the modern renaissance man. He has evolved from an underground, intelligent lyricist, to a popular, multi-genre musician." Glover's previous albums pulled inspiration from '90s hip-hop and '70s funk. Fans speculate the upcoming album will sound quite different. "In 'This Is America' you can hear a kind of amalgamation of many of his sounds," said Wilbers. "His R&B influences are obviously present … and the dark Atlanta-style trap style he emulates so well, even though he's never really embodied that style in the past."
The video for "This Is America" sparked a wide variety of analysis and discussion. There is a multitude of pop culture references throughout the video. Jim Crow, the Charleston church massacre, the Bible and the 2017 film "Get Out" all are featured. The video also touches on social issues within the community, including mental health, police brutality and gun violence, among others. While the symbolism and imagery is subtle, fans took away a big message: "Nobody really cares about the harsh reality in America" said UIC student and fan Tarquis Underwood. "The video tried to raise awareness (of political issues), but it comes down to if anyone cared in the first place."
Despite the video being filled with political messages, Glover has declined to comment on any aspect of the video. "He always talks about how it's not his job to be political," said Wilbers. "He just wants to show what life is actually like, and to give people something dope to watch. He made the video, and it speaks for itself."